Because I'm so busy making books that I end up reading the best books of any given year after they've become the best books of last year, I've never been able to make a very good "Best Books of [Insert Year here]" list.
So, instead, I offer you (as I have in 2010, 2011, and 2012) a list of the books that I've read this year! Featuring both graphic novels and prose publications, this year—due to my move to digital comics—I added single issues that would eventually be collected to the list once I reached the end of a story arc.
This year, I read 66 graphic novels and 7 novels for a total of 73 books.
GRAPHIC NOVELS
JANUARY
Ferals: Volume 1 [Avatar]
Flex Mentallo: Man of Muscle Mystery—The Deluxe Edition [DC/Vertigo]
Sin Titulo [Webcomic/Dark Horse]
Age of Bronze: Vol. 3—Betrayal Part 1 [Image]
Wizzywig: Portrait of a Serial Hacker [Top Shelf]
Captain America: Red, White & Blue [Marvel]
The Amazing Joy Buzzards: Volume 1 [Image]
FEBRUARY
Space Family Robinson Archives: Volume 1 [Dark Horse]
Eerie Presents: Hunter [Dark Horse]
The Amazing Joy Buzzards: Volume 2 [Image]
MARCH
Spera Vol. 2 [Archaia]
Space: 1999—Aftershock and Awe [Archaia]
Archer & Armstrong Vol. 1: The Michelangelo Code [Valiant]
Star Wars: The Clone Wars—Defenders of the Lost Temple [Dark Horse]
Ghost Vol. 1: In the Smoke and Din [Dark Horse]
Mice Templar Vol. 3: A Midwinter Night's Dream [Image]
Avatar: The Last Airbender—The Search: Part One [Dark Horse]
Resident Alien Vol. 1: Welcome to Earth [Dark Horse]
APRIL
Dark Horse Heroes Omnibus [Dark Horse]
Adventure Time Vol. 1: Mathematical Edition [kaboom!/BOOM! Studios]
Crime Does Not Pay Archives: Volume 4 [Dark Horse]
Dungeon Quest: Book One [Fantagraphics]
MAY
Vic Boone—Malfunction: Murder [Self-published]
Kamandi: The Last Boy on Earth—Volume 1 Omnibus [DC]
365 Samurai and a Few Bowls of Rice [Dark Horse]
JULY
Archie: The Married Life—Vol. 3 [Archie Comics]
Battlepug: Volume 2 [Dark Horse Comics]
Pinocchio: Vampire Slayer—Vol. 1 [SLG Publishing]
Pinocchio: Vampire Slayer and the Great Puppet Theater—Vol. 2 [SLG Publishing]
Pinocchio: Vampire Slayer—of Wood and Blood Part 1—Vol. 3 [SLG Publishing]
Pinocchio: Vampire Slayer—of Wood and Blood Part 2—Vol. 4 [SLG Publishing]
Morning Glories Vol. 1: For a Better Future [Image]
Edison Rex Vol. 1: Into the White! [IDW/Monkeybrain]
Bedlam Vol. 1 [Image]
The Amazing Screw-On Head and Other Curious Objects [Dark Horse]
AUGUST
Revival Vol. 1: You're Among Friends [Image]
Blacksad: A Silent Hell [Dark Horse]
Revival Vol. 2: Live Like You Mean It [Image]
Ningen's Nightmares [Dark Horse]
The Collected Stray Bullets Volume 1 [El Capitán]
The Collected Stray Bullets Volume 2 [El Capitán]
Domovoi [Dark Horse]
Avatar: The Last Airbender—The Search: Part Two [Dark Horse]
Comeback [Image]
The Strange Talent of Luther Strode [Image]
Sabertooth Swordsman and the Mayhem of the Mastodon Magician [Dark Horse]
Level up [First Second]
Adventures of Superhero Girl [Dark Horse]
The Secret History of D.B. Cooper [Oni Press]
SEPTEMBER
Lone Wolf and Cub Vol. 1: Assassin's Road [Dark Horse]
The Collected Stray Bullets Volume 3 [El Capitán]
Sacrifice [Dark Horse]
Star Wars Adventures: Chewbacca and the Slavers of the Shadowlands [Dark Horse]
The Last of Us: American Dreams [Dark Horse]
Amala's Blade: Vol. 1 [Dark Horse]
Bloodhound Vol. 1: Brass Knuckle Psychology [Dark Horse]
The Collected Stray Bullets Volume 4 [El Capitán]
Bloody F**king Revenge: An Anthology of Revenge [Challenger Comics]
Magical Game Time [Fangamer]
The Collected Essex County [Top Shelf]
OCTOBER
Halloween Legion: The Great Goblin Invasion [Dark Horse]
NOVEMBER
Avatar: The Last Airbender—The Search: Part Three [Dark Horse]
DECEMBER
The Silencers [Moonstone]
The Mysterious Strangers Vol. 1: Strange Ways [Oni Press]
Helheim Book 1: The Witch War [Oni Press]
A Boy & A Girl [Oni Press]
NOVELS/PROSE
JANUARY
Mockingjay [Scholastic]
Pastoralia [Riverhead Books]
Fugitives & Refugees: A Walk in Portland, Oregon [Crown Journeys]
The 13 1/2 Lives of Captain Bluebear: A Novel [The Overlook Press]
MAY
The High Window [Vintage Crime/Black Lizard]
NOVEMBER
A Storm of Swords [Bantam Books]
DECEMBER
Divergent [Katherine Tegen Books/Harper Collins]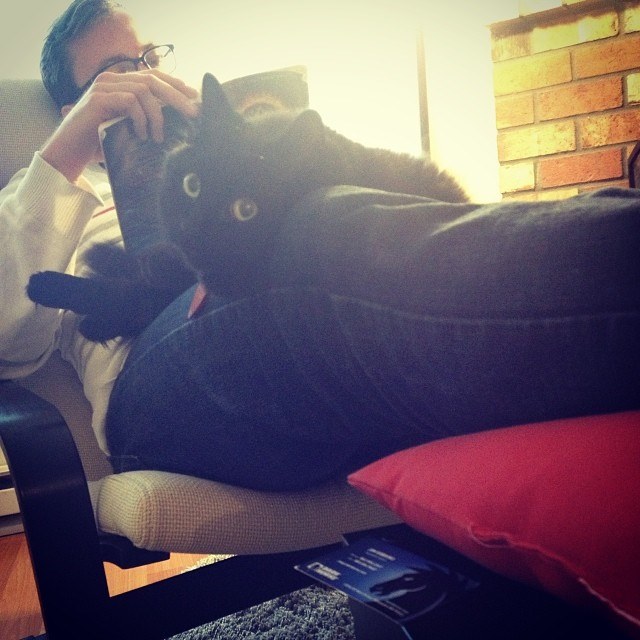 Similar Posts: