I know what you're thinking. You're thinking, "Damn, Jim. You were going on and on about a whole bunch of pumpkin beer reviews… It's October 5 and we ain't seen jack!" Well, there are three six-packs in my fridge at half strength that'll testify that I've been doing my research, but yeah, it's time to get to the reviews already. So, without further ado, I'll kick this series of pumpkin beer reviews off with an old favorite of mine: Buffalo Bill's Pumpkin Ale.

A few years back, I tasted my first pumpkin ale. It was a rancid and almost entirely disgusting Blue Moon pumpkin beer. After a single sixer, I was ready to be done with this autumnal style of beer for life. My roommate confirmed for me that his experience with the Blue Moon was equally bad, but I should give Buffalo Bill's a try before forsaking pumpkin ales all together.
Thankfully, I gave this genre another shot based on that recommendation and Buffalo Bill's turned me on to the entire catalog of pumpkin beer.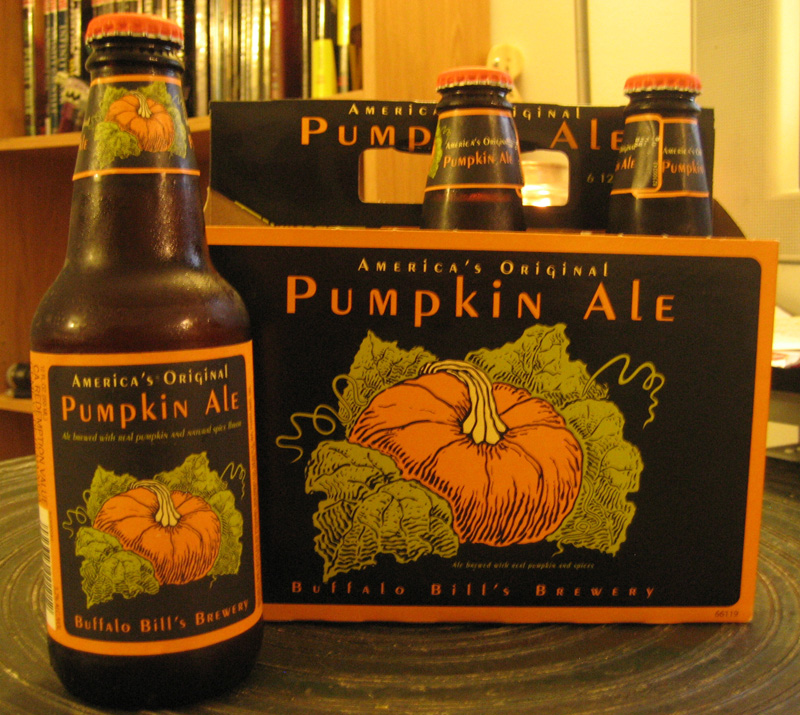 The Beer: Buffalo Bill's Pumpkin Ale
The Brewery: Buffalo Bill's in Hayward, Calif.
Alcohol Content: 5.2%
My Local Price: $7.99 for a six-pack
Buffalo Bill's is a delicious and light pumpkin ale. Essentially a quality beginner and stock beer in the fall category of pumpkin ales. It has an extremely pleasant orange colored cloudiness, a scent reminiscent of pumpkin pie and is a cool and refreshing beer that still warms in the brisk weather.
One of my personal favorite qualities of pumpkin beer is how its carbonation and head stings with a sweetness on my lips which are always inevitably chapped in the fall. Buffalo Bill's delivers this simple pleasure with a quality taste, not too mention licking a bit of it out of your moustache (one of the most satisfying beer drinking experiences imaginable) is truly heavenly.
In the end, Buffalo Bill's has a bit of complexity that won't leave you bored, but is generally a pretty simple beer—but that's not a bad thing. It's fully tasty and definitely pumpkin without being overwhelming in any way. Buffalo Bill's is a great brew to begin your journey through the land of pumpkin beer with and an always worthwhile brew to have on hand. There's more out there to be discovered, but this one is highly recommended.
Similar Posts: