Two weeks ago, Adam "MCA" Yauch of the Beastie Boys died. He meant a lot to a lot of people—myself included. Because of that, right now, fans who appreciate what Yauch and the Beasties did for 30 years are meeting in NYC's Union Square to hang out and share memories about what Yauch meant to them.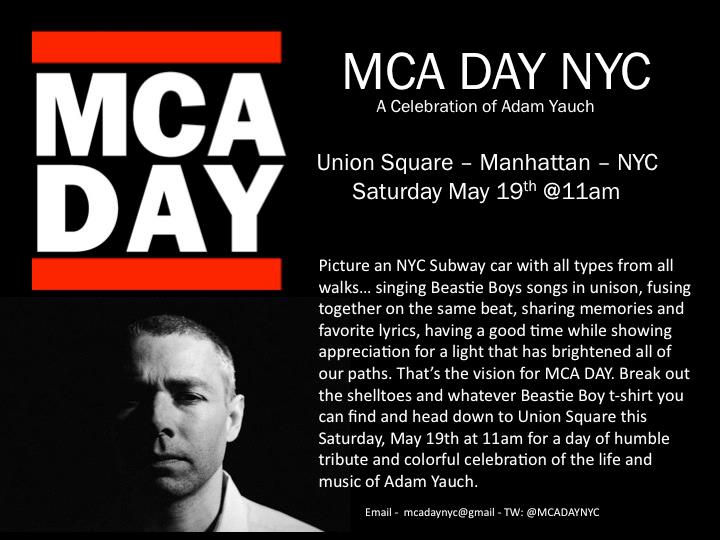 As I'm out on the West Coast in Portland, I can't make it to Union Square, but I'll be celebrating MCA Day online all day long and streaming the Beasties as the soundtrack for a bike ride later—they've been a soundtrack for so many moments in my life and a near constant one since Yauch passed.
If you're a Beastie Boys fan or one of their songs ever touched your life, I encourage you to share the story, a story, any story, or many stories today. Here's one…
My dad, a big fan of nicknames, semi-frequently called me "Jimmy James." Every time he did, I always thought "I'm not sure Dad realizes that that's the name of a Beastie Boys song, but either way it's rad." It's a very short story, but just one way in which the Beastie Boys improved my life—they made me feel closer to my awesome dad.
RIP Yauch. You're already sorely missed.
Similar Posts: