Rest In Peace Adam Yauch, aka MCA of the Beastie Boys.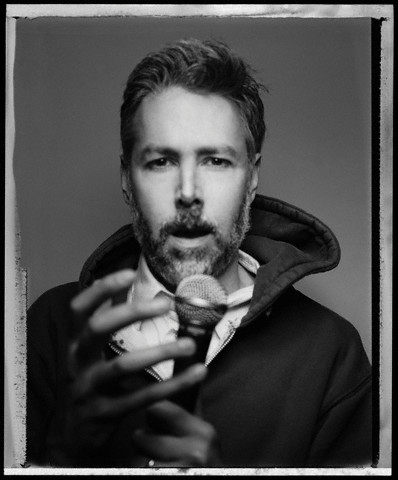 The loss of MCA is a catastrophic blow to music, the world, and—very much—to me personally as a devoted fan.
I was only two-years-old when the Beasties first album Licensed To Ill hit, but few bands have had as much influence on my life as the Beastie Boys. In middle school, I remember sitting in Bill Trieshmann's room this one time as he fast forwarded and rewound a Licensed To Ill cassette tape trying to find the line "Ali Baba and the forty thieves" and not really understanding why he was so insistent on finding this one instance of these three assholes yelling.
A year or so later, during the summer between eighth grade and the beginning of high school, I was using a communal shower at all-boys summer camp and Scott Parker was playing "Girls" on a boombox and it all clicked. Growing up in Georgia, I chose hip-hop over country music and was a big rap fan, but it wasn't until that point that I started understanding why people liked the Beastie Boys. I bought Licensed to Ill when I got back from camp and listened to everyday for a month until I received "Hello Nasty" on my birthday. That's really when it all began for me. There was no going back after that. "Well it's fifty cups of coffee and you know it's on…"
The next few years were spent slowly finding enough allowance, chore money, and spare change—or making special requests on Christmas lists—to start buying up the rest of their albums, like Paul's Boutique, Check Your Head, Ill Communication, and The Sounds of Science anthology set. Then, finally, after my freshman year of college, a new Beastie Boys album came out. I was so psyched about To the 5 Burroughs that I bought a copy for my girlfriend at the time and me. Later that summer while working as a counselor at Banner Day Camp, I choreographed a dance for my group for the Banner Follies event where the kids would do goofy dances for their parents. I trained a group of six-year-old boys to execute awesome robot dances moves to "Intergalactic"…
So many memories…
Crushing hard on a cute girl in high school after I found out she was a huge Beasties fan, listening to The Sounds of Science as my family drove down the California coast in a rented mini-van, doing a kazoo version of "Girls" in front of a school assembly with my Sweatshirts That Ate People cohort Justin Wunsch, rapping "Intergalactic" during Skeletor Karaoke at Wizard World Philadelphia…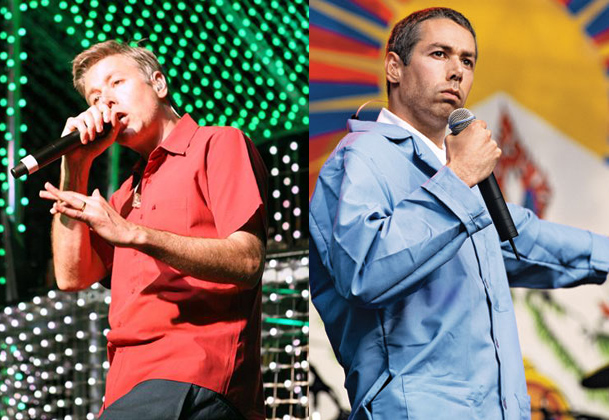 Over the course of my Beasties listening career, I was always fascinated by how these three very different yet extremely similar dudes went from beer drinking, drug promoting assholes to socially conscious activists and artists. I'd never really seen a band and its members adapt and evolve so much during each phase of their career. As I got older, I realized how honest and realistic it all was—their music reflected their lives. Even over the last seven years of my life, I can look back and really see how far I've come. (I'd like to think my Licensed To Ill days are behind me but I'm on the early tracks of my Paul's Boutique time period.) They were boys who only cared about partying and they became men who stood for something. That's admirable for anyone, but especially so when it comes to people who the public limelight.
To wrap the point, the Beastie Boys had an incredibly interesting and innovative career and I'm extremely sad to see it come to an end. I have no doubt that Adrock and Mike D will continue to make amazing music, and I can't wait to hear it, but to me, they were always the personality (Adrock) and true emcee finesse (Mike D) of the Beastie Boys. The heart and soul of the Beastie Boys, their conscience and vision, MCA, is gone and its the end of an amazing era in music.
R.I.P. and godspeed, Mr. Yauch. You're already missed and that'll never change.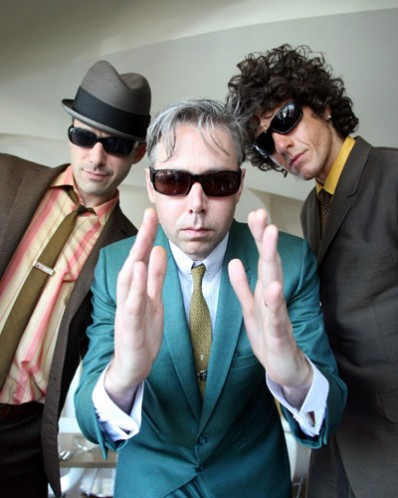 Similar Posts: