This weekend, Stumptown Comics Fest took Portland by storm. It was a fun show full of friendship, great comics, fantastic creators, and knowledgeable and enthusiastic fans. I worked the Dark Horse booth most of Saturday and returned Sunday to do some shopping. All in all, a great weekend and a great show.
I really should begin taking photos of people, but here are the photos I have to commemorate the event…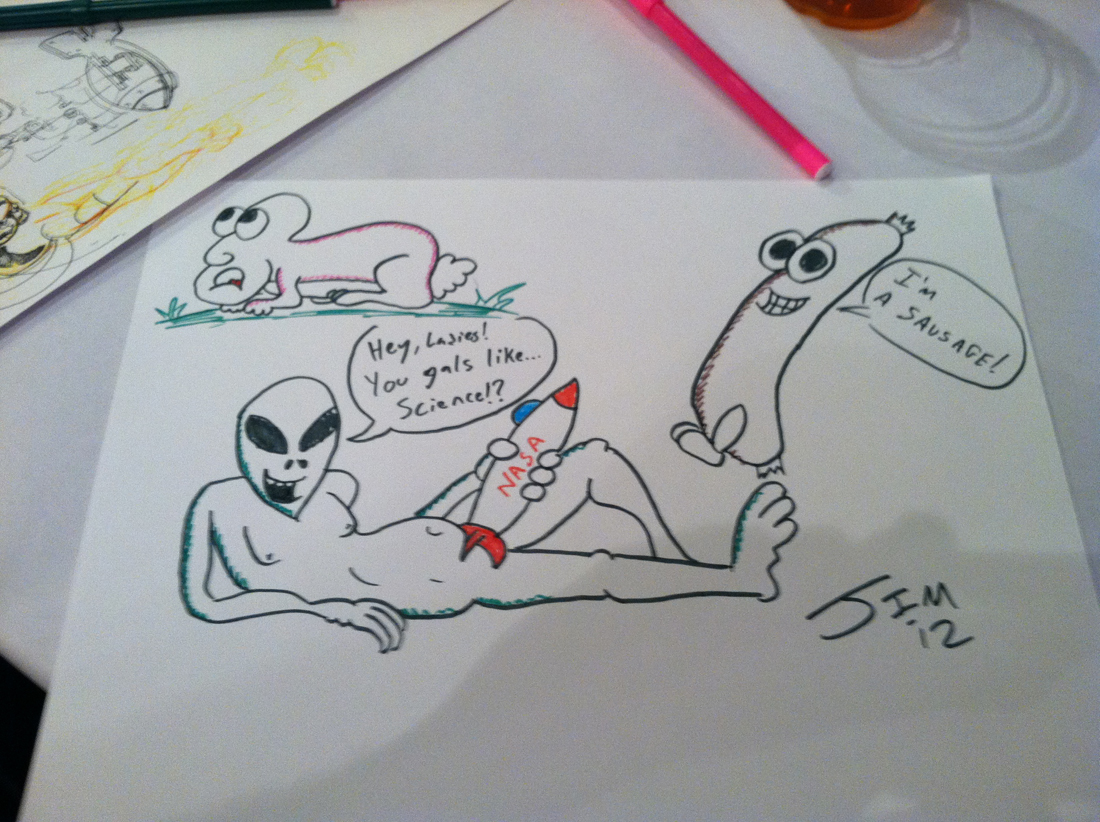 My first contribution to Friday night's Drink and Draw at Bridge City Comics.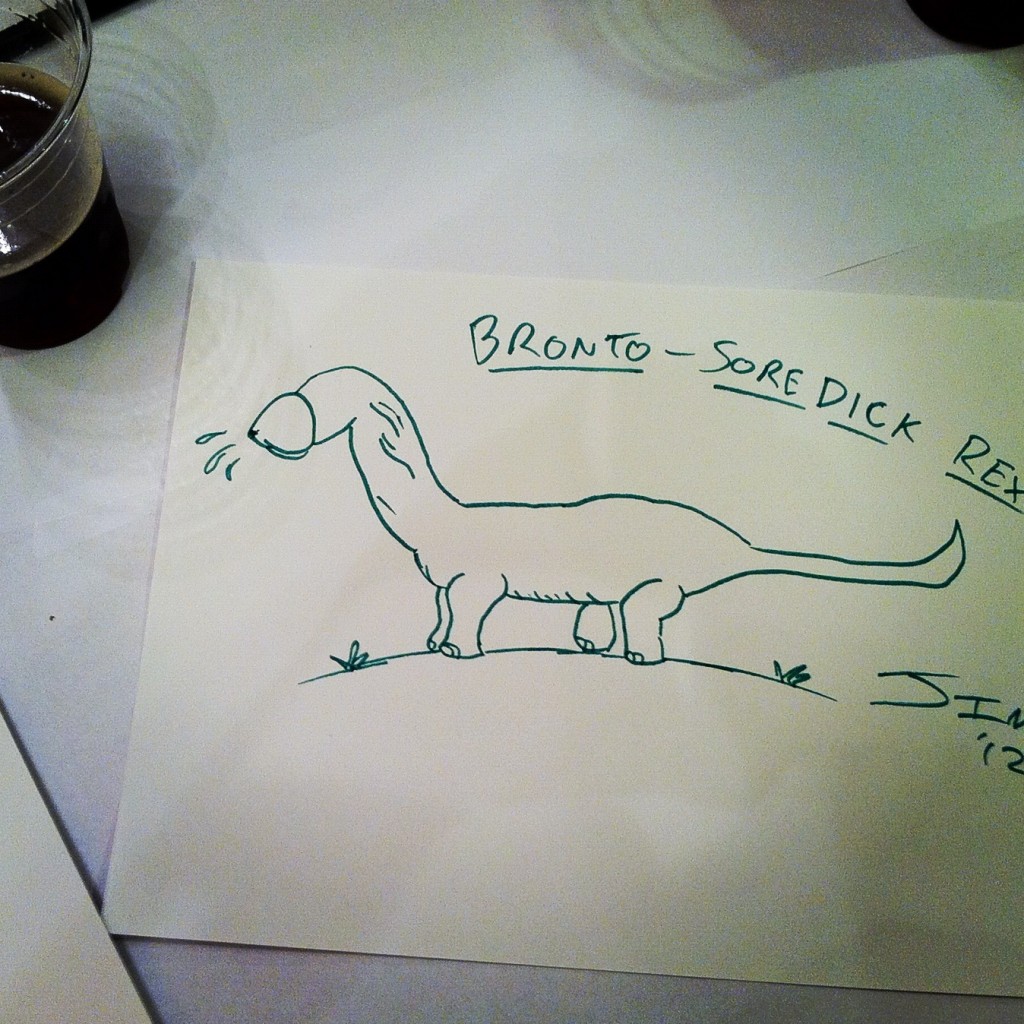 Contribution #2: A theme begins to develop. I gifted this to Joe Keatinge, so I presume it's now framed and adorning his mantle.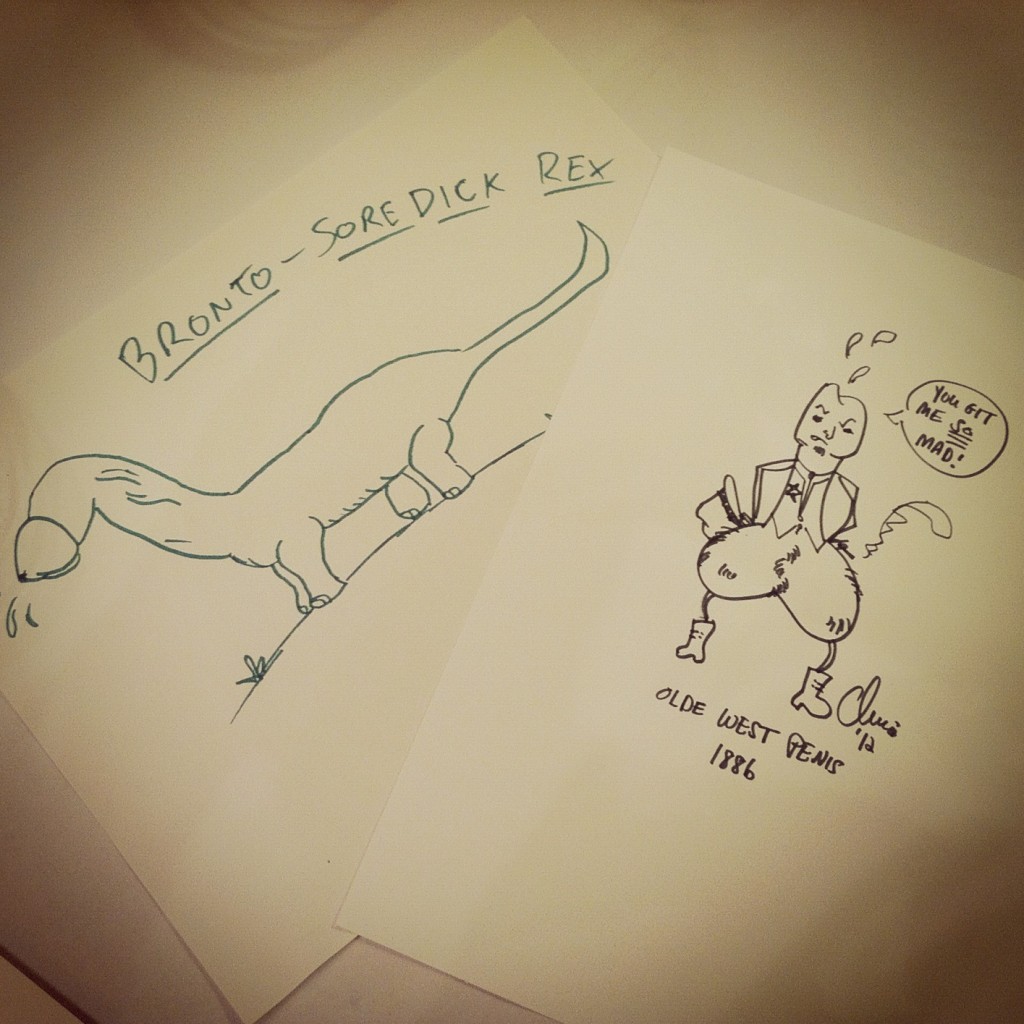 A couple'a dicks.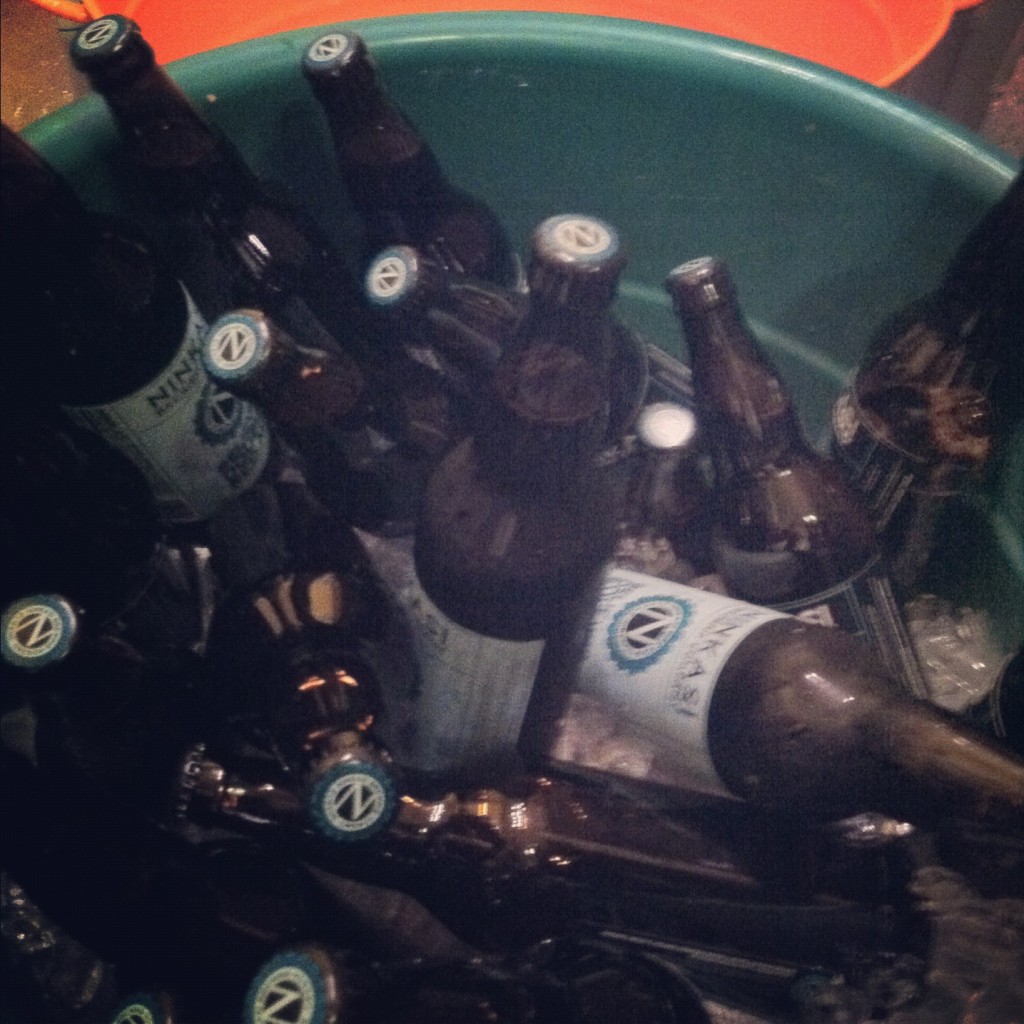 The Drink and Draw was sponsored by Dark Horse, Bridge City, and the always delicious Ninkasi Brewing… which, I believe, explains some of the "artwork" I just posted.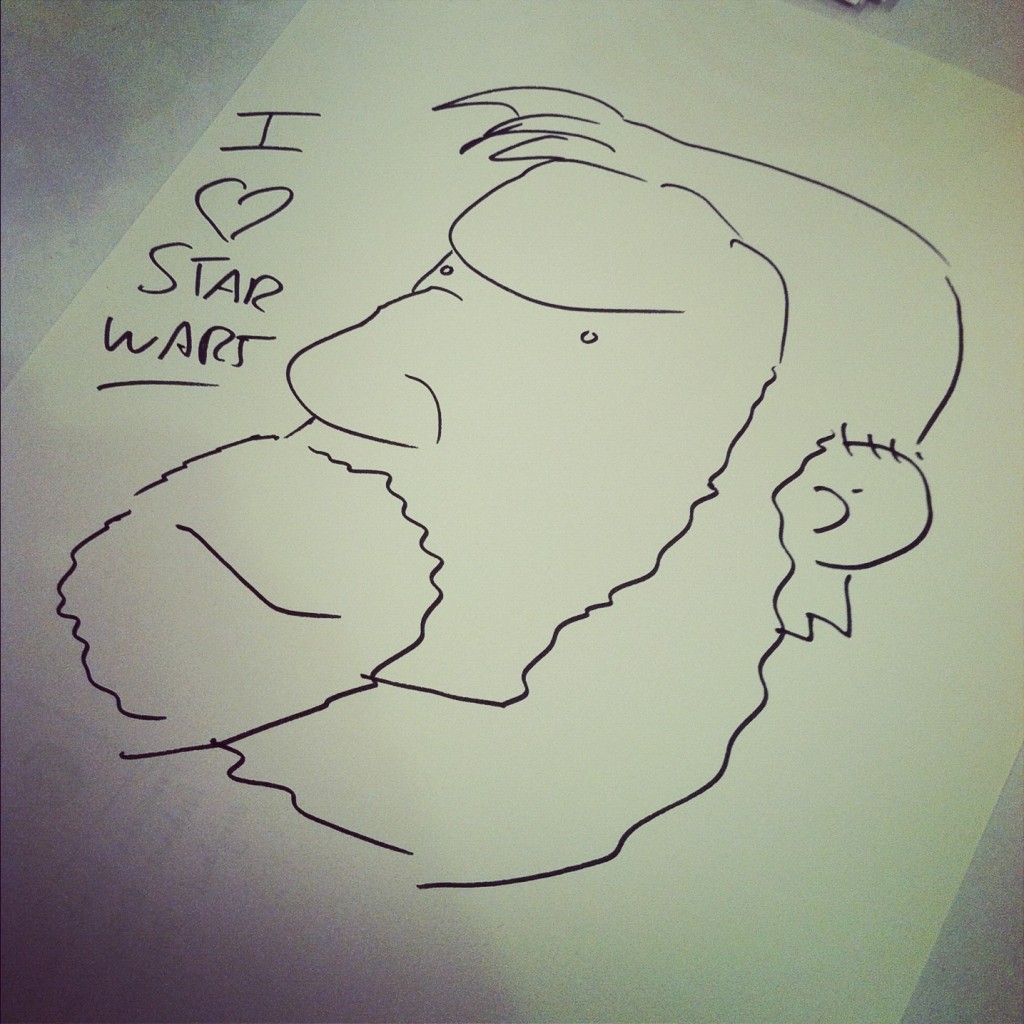 A speedy portrait I doodled of the inimitable Randy Stradley.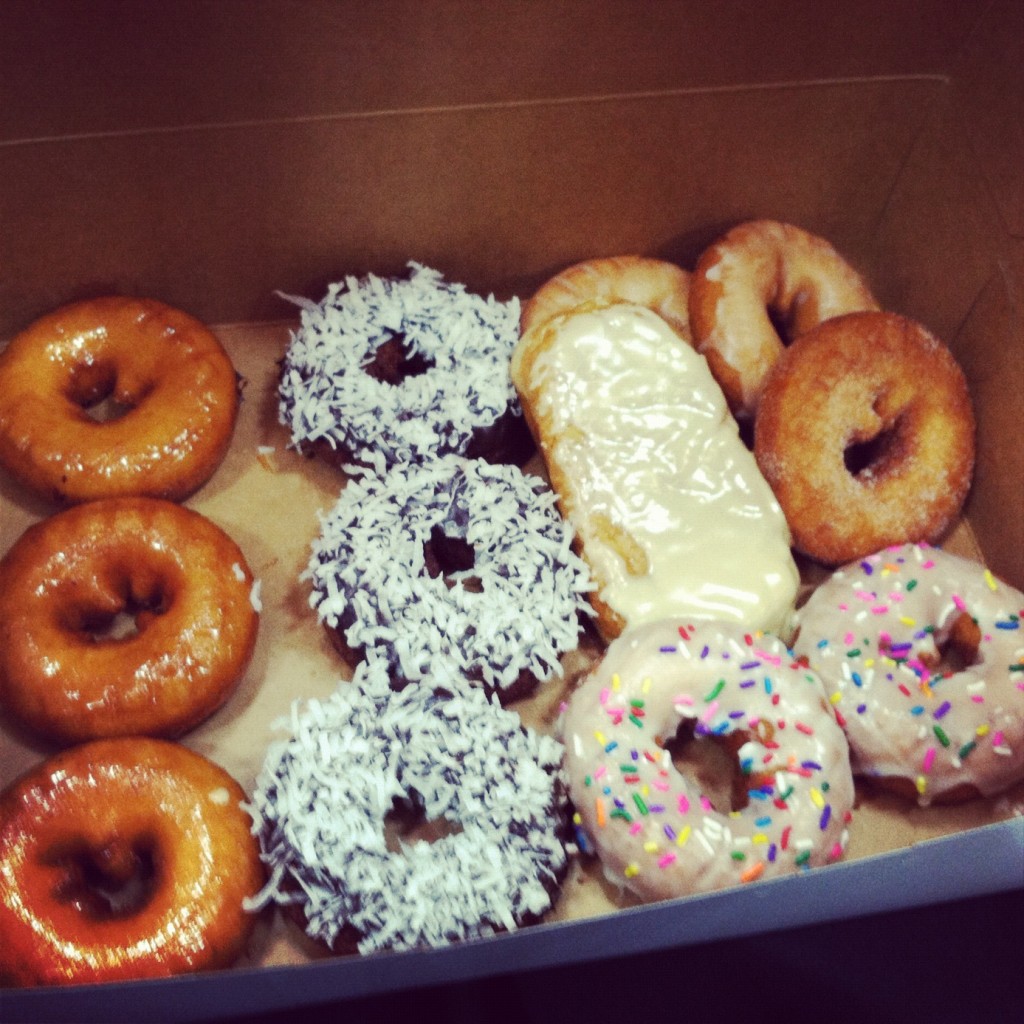 I brought Acme Donuts to the show on Saturday. They were surprisingly hard to give away. At one point, though, I got to give one to the exceptionally talented Stan Sakai and tell him of my great admiration for his work. It was a pretty rad little moment for me.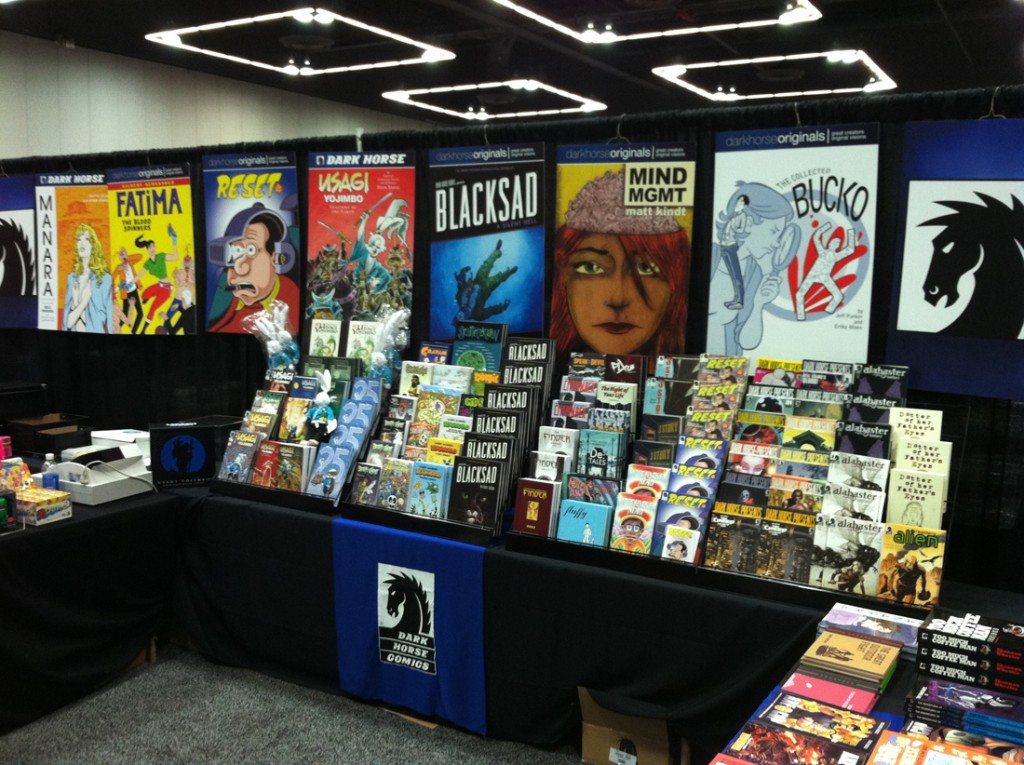 Dark Horse's focus at the show was our creator-owned comics and our Dark Horse Originals line. It was great to see all of our "indie" books lined up next to each other.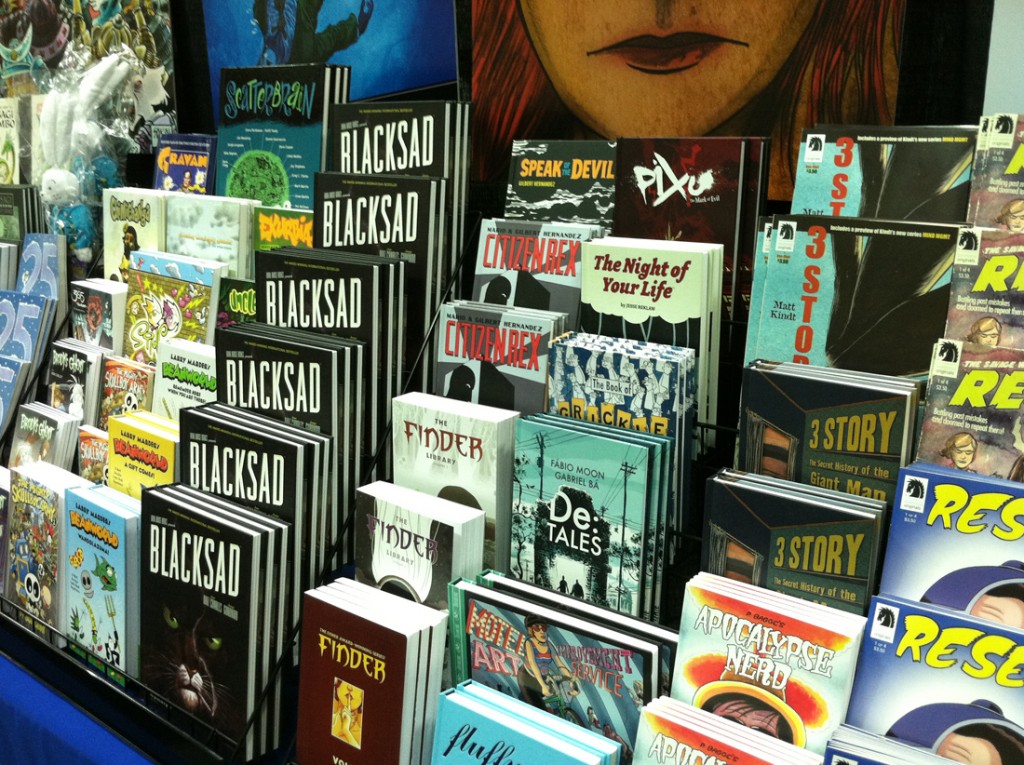 A close-up on the wall o' creator-owned comics.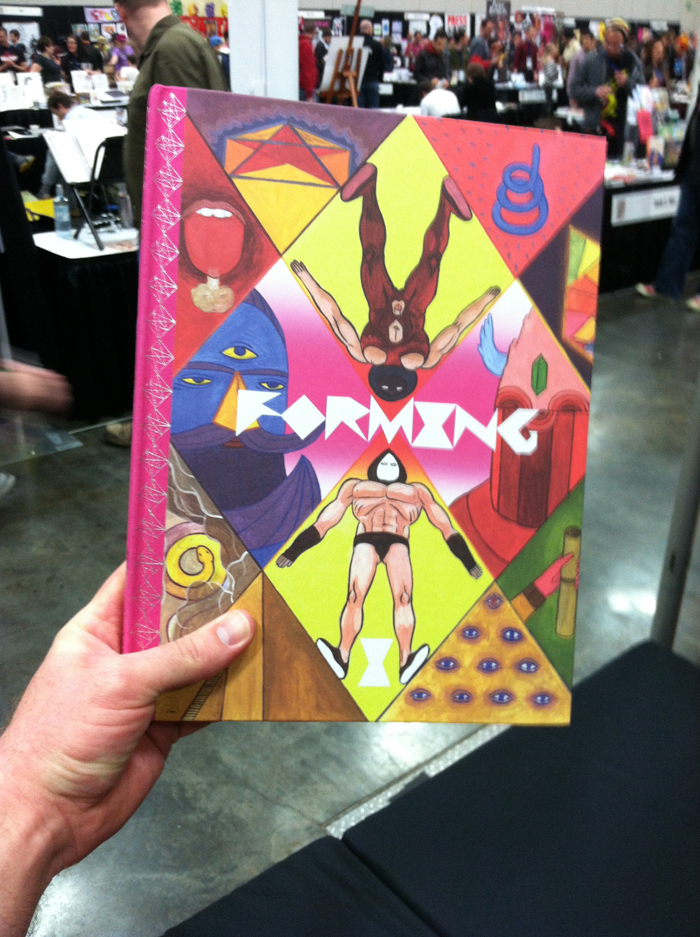 Picked up the main thing I wanted to purchase at the show early on Saturday: Jesse Moynihan's Forming Vol. 1.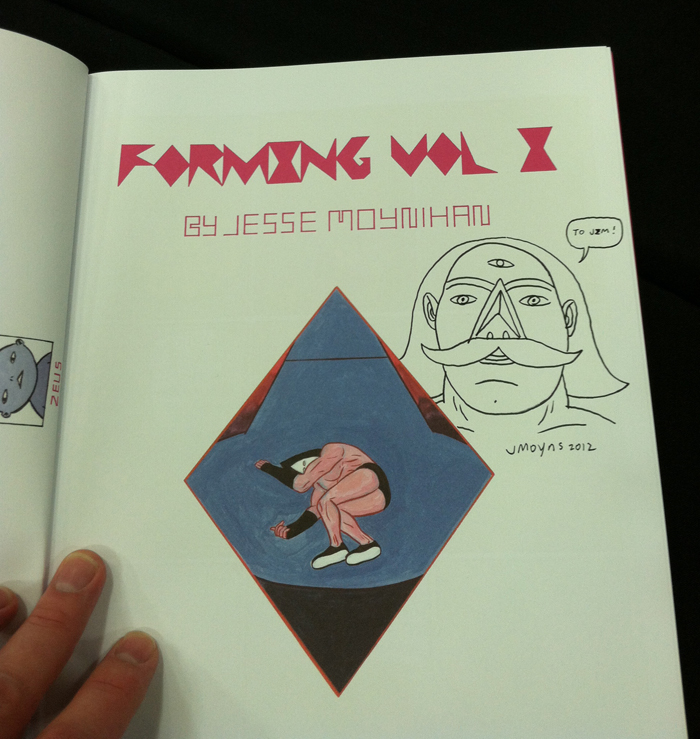 Mr. Moynihan drew a mustachioed gentleman in the book for me.
And a close-up of the sketch, because I'm pretty dang psyched about it.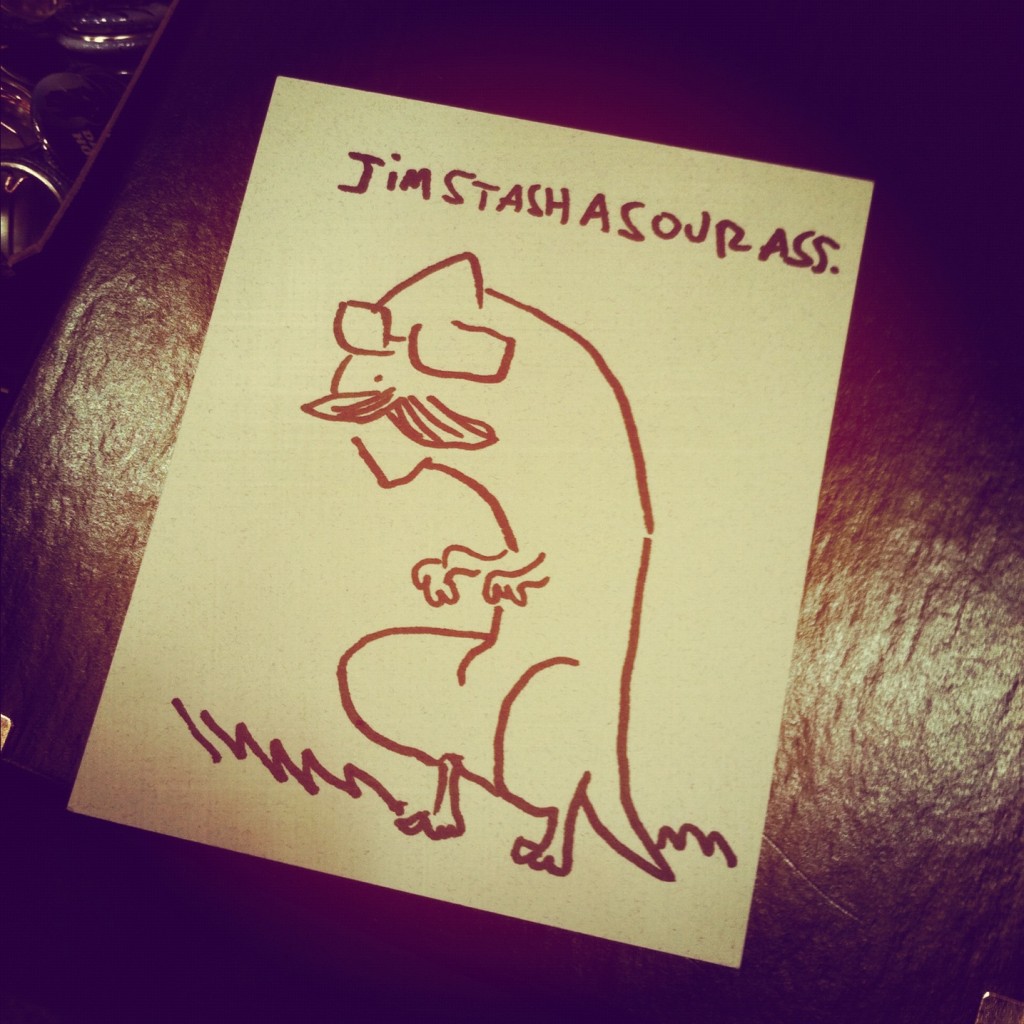 Chris Sheridan saw my dirty dino from the Drink and Draw on Friday and gifted me this doodle on Saturday. Funny stuff!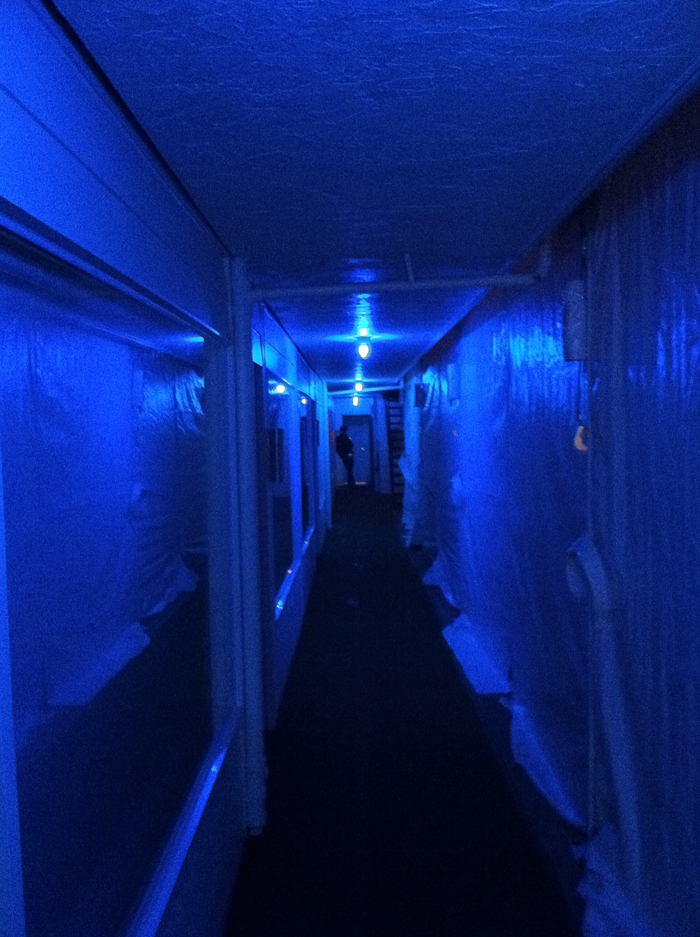 And this is when I hit the point where—like I said—I really wish I took more pictures of the fantastic folks I hung out with all day and at the STCF after-party at the Jupiter Hotel that night. It was a darn good time, but the only photo I have from it is of the creepy blue space hallway that that led to the bathroom. It looks like it's from the end sequence of some twisted version of E.T. That's Jeremy Atkins at the end of the hallway, by the way—this photo's Elliot.
If you're in the Portland area—or really anywhere in the Pacific Northwest within driving distance—next year when Stumptown Comics Fest rolls around, I highly recommend attending. If not for the great comics you can purchase there, then at least make sure to swing by to meet and greet the amazing people who put together those comics. You won't regret it, it'll be time well spent, no way you'd be sorry about it… Get the idea? Great. See you there next year.
Similar Posts: