Last year, I achieved my goal of raising $1,000 and becoming a Movember Platinum Club Member. This year, I was hoping for a repeat performance. I'm pleased to report that today, thanks to a series of generous donators, I've achieved Platinum Status once again!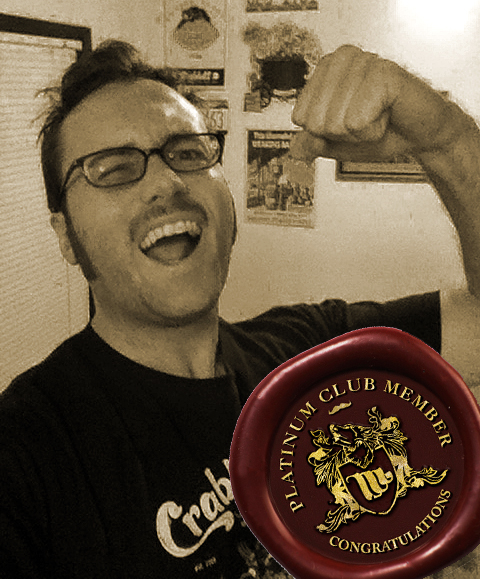 I couldn't have achieved Platinum Club membership again without these fine folks. Thank you all!
Deb Aoki
Christine Dinh
Shaun Manning
Sal Loria
Steve Gerding
Beth Carey
Melissa Lomax
Katie Calautti
Miles & Rachel Stokes & Edidin
Josh Wigler
Steve Sunu
Michael Ring
Brian Cunningham
Samuel Teer
Dan Gibbons
Thomas Kishel
Grandma Pat Bergstrom
George Watson
David Paggi
Jordan Hammill
Molly McHugh
Alex Monnig
Matthew Lubicky
Anna and Caleb Goellner
Christine and Mike Mignola
Lydia DeWitt
Peter Norbot
Brian Heffernan
Justin Aclin
Rick Marshall
Susan and Jim McHugh
I'm at $1,004 now. Hopefully, I can surpass my fund-raising total of $1,361 from 2010! Donate now and help make it happen!
Similar Posts: