Ok, ok, it's only August, I know. But, between being contacted by the folks at the Movember Foundation about this year's upcoming campaign and receiving an email they sent out about the success of last year's efforts… what can I say? I'm getting excited!
First things first, here's a little fund-raising report…



Team Mammoth-stache's $4,557 were part of a global effort that raised over $80 million! Truly awesome!
Some more info straight from the mustachioed mouths of the Movember Foundation:
We are humbled by the incredible support of the 447,857 Mo Bros and Mo Sistas who raised $US 80.7 million globally. Thank you for making Movember 2010 a success.

In the US, 64,931 participants raised $7.5 million for our men's health partners, the Prostate Cancer Foundation and LIVESTRONG.
Less than 10 percent of the total funds raised? C'mon U.S. of A.! We gots some work to do in 2011. Gotta raise that percentage!
Now, some info on what those funds helped achieve:

And,
there's more
on Movember's site if you're interested.
Long story short (too late!), I'm just getting pumped for this year and reminiscing on last year. It was a good one! Feel free to relive the magic, as well!
I'm mentally cooking up some big plans for Movember 2011, so if you're interested in joining up, please drop me a line (jimgibbons1[at]gmail[dot]com)! I'm hoping to recruit more Portlanders this year, but folks from across the globe are encouraged to join up! Should be a ton of fun, so get ready to wreck shop on men's cancer this year and start prepping those upper lips!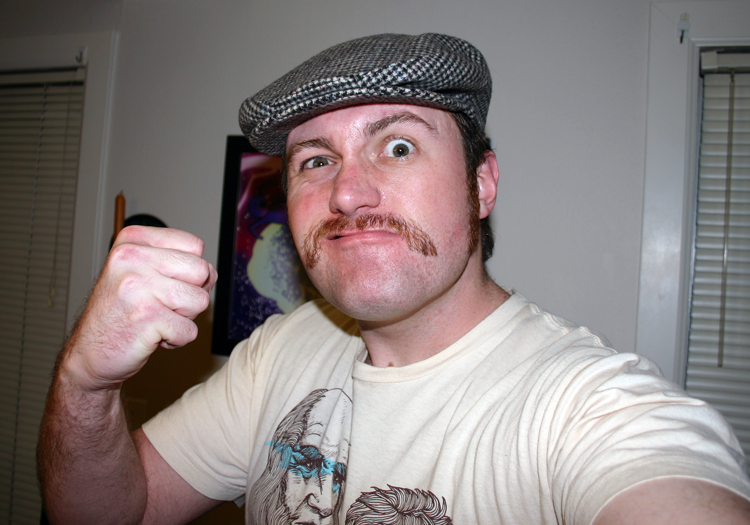 Similar Posts: