Long time EoP readers may recall that every year before San Diego Comic-Con I make a new Twitter Avatar for my good friend Josh Wigler, now the head of the MTV Movies blog. This year is no exception!
But first, before I reveal the new face of Wigler Twitterstream, a quick recap of this tradition's history…
Back in 2009, Mr. Wigler—then a dedicated CBR reporter—was doing diligent prep work for the big event. I wasn't going, so I had time to make him this "Hang in there, baby!" comic.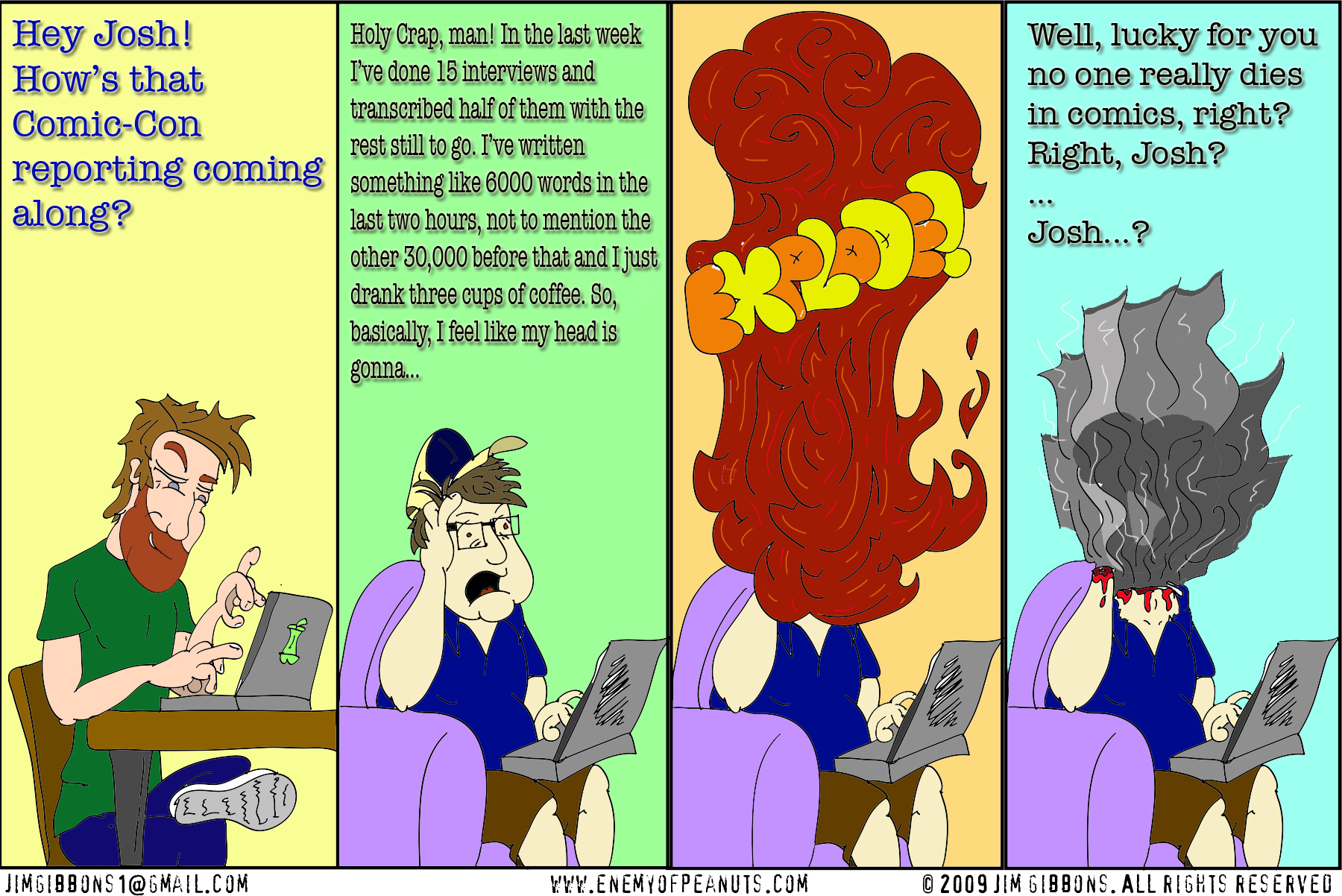 Last year, I did a doodle of Mr. Wigler with flight capabilities in his personal flight suit—tighty whities.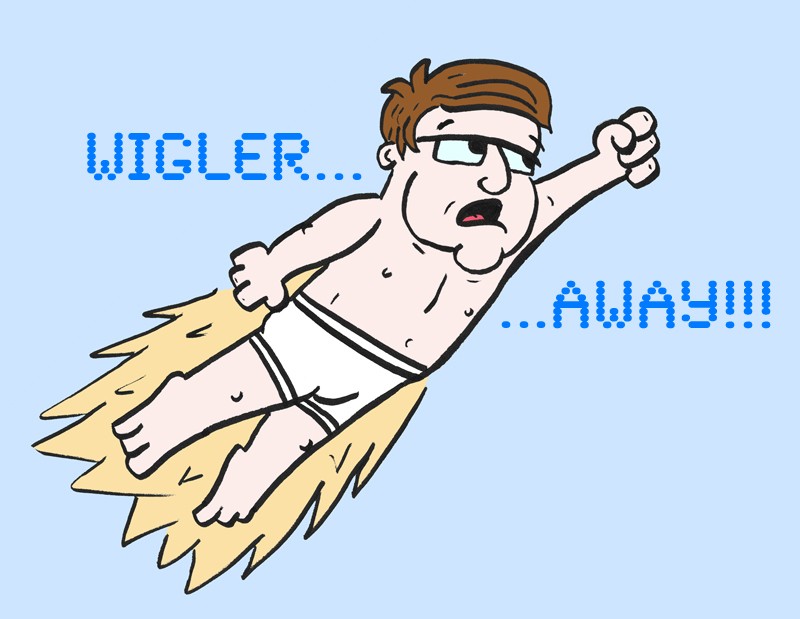 This year, I opted for some photoshop magic, as I'm a bit more pressed for time. (I'll be attending SDCC this year on behalf of my employer, Dark Horse Comics, so I'm busier.) Please, enjoy! And then go follow Mr. Wigler on Twitter!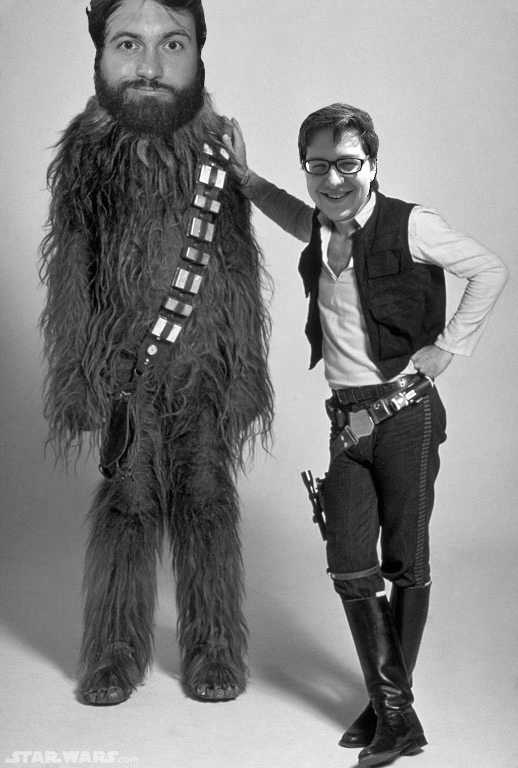 A dynamic duo, to be sure!
Similar Posts: