Taking a cue from Jason Keruoac's "52 Pick-Up," I've decided to buy one new release pamphlet-style comic book each week based on a popular vote via online channels like my Twitter, Tumblr and Facebook. This week's pick is Dynamite's "Warlord of Mars: Dejah Thoris" as suggested by Lucas Beechinor (@gothamnights).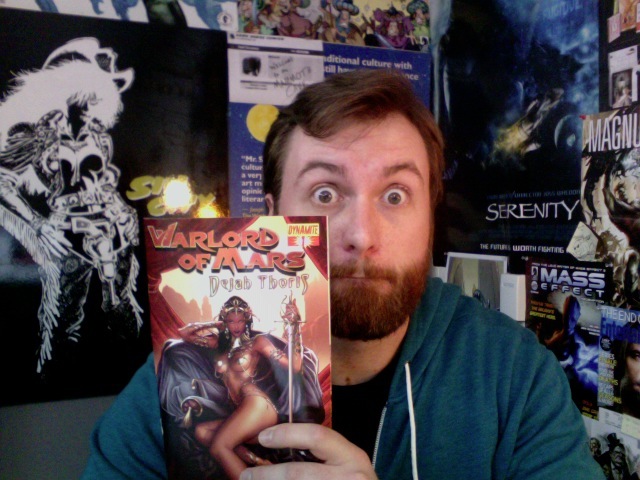 At some point, some form of review of this comic will also go online, likely on this very blog: www.EnemyOfPeanuts.com
Why do this? Well, I was looking for a good kick in the pants to head to the comic shop each week and pick up something new—a book that I might otherwise have passed by. I figure if I have an audience (Read: The one or two people who check this blog out regularly.) who are encouraging the effort on a regular basis, I'd be more inclined to keep up the habit of trying something new and blogging about it.
Just for clarification, any comic—mainstream or indie—can be suggested, but it has to be a new release and a single issue comic. (Anywhere from $1 to $5 in price, ideally.) Also, I'll try not to pick up multiple issues of any single title as part of this experiment. If I find a book I really like, I'll certainly keep reading it, but I won't necessarily mention it here.
Lastly, I need a good name for this "feature." Suggestions are welcome.
You can start suggesting books for next week now. What should I read?
Similar Posts: