Week three: complete!
We're now 21 days into Movember and I'm darned proud of the pile of fund-raising money that Mammoth-Stache has accumulated. Among our 15 most excellent members, we've raised $2,944 (We were at $2,489 last week) with Dan Gibbons at $429, Paul Hillman at $475 and yours truly at $865 holding the top three fund-raising spots! With one week left to go, we need as many little pushes as we can to surpass $3,000 and keep rolling! Please, donate now!
These bad boys are now three weeks old, so gaze upon the glory of our great and glamorous mustaches!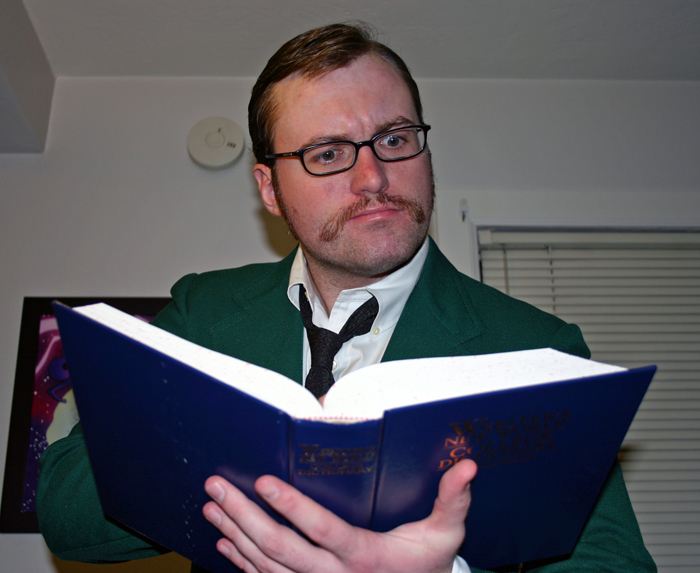 From Webster's New World College Dictionary (Fourth Edition)…
Mus·tache: noun
1: the hair that a man has let grow out of his upper lip, 2: the hair or bristles growing about the mouth in some animals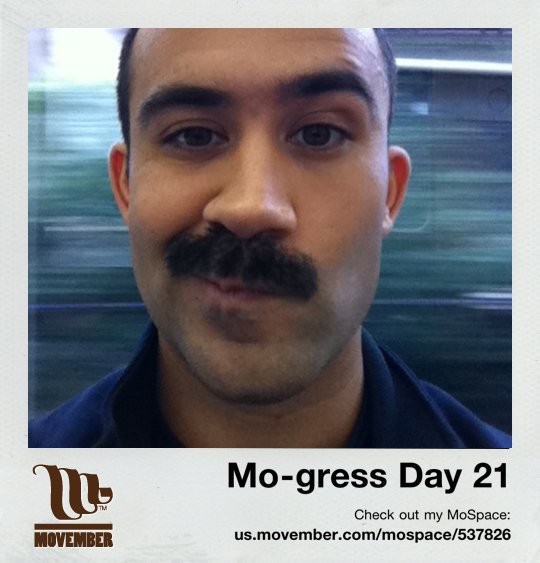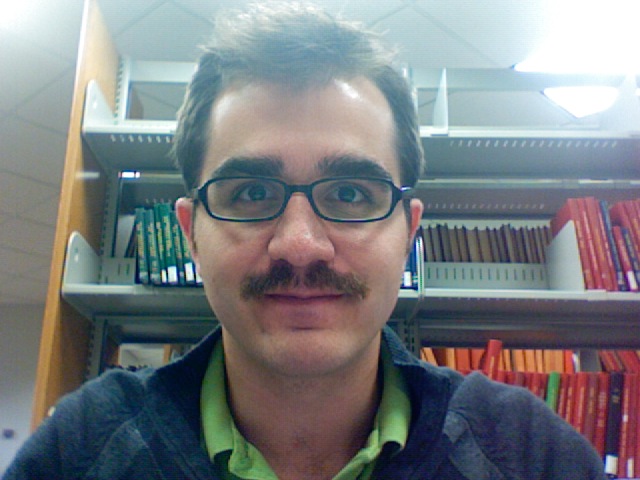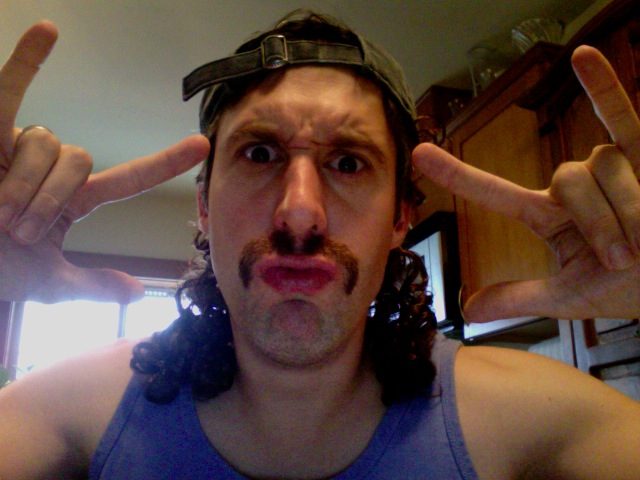 We're in the final stretch, Mo Bros of Mammoth-Stache! Keep on keepin' on and keep up the good work! And you can help us keep the momentum up with a donation. Here's your donation location: http://us.movember.com/mospace/12430/
Every little bit helps! Please donate today!
Similar Posts: