With Movember in full effect, all sorts of great mustache-related fund-raising links have been coming across my desk. So, here's another Movember news update full of 'stache-centric information…
———
Old friend and journalist extraordinaire Annie Getsinger has been spreading the word about Movember at a local level. Working as a reporter for Central Illinois' Decatur Herald-Review, Ms. Getsinger wrote a great piece about how prostate cancer survivor and Illinois Department of Public Health Director Dr. Damon T. Arnold will be participating in Movember this year. Annie followed this up with a blog post about the event that shone a spotlight directly on Mammoth-Stache!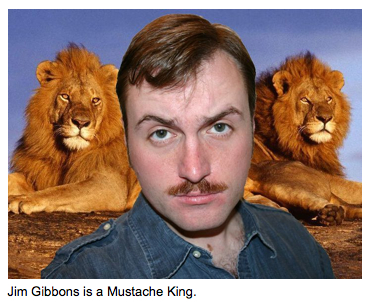 Not only has Annie—a Mo Sista of the highest distinction—gotten the word out about Movember's noble effort, she's also informed the fine folks of Central Illinois of my mustache prowess! Double-Whammy!
Thanks, Annie! Every little bit helps and you've done a lot!
———
The fresh-faced and newly married Steve Sunu isn't mo'ing it up this year, but he's been passing a some cool Movember news my way. Mr. Sunu, who lives in Boston, informed me that Boloco—a local Boston burrito chain—has a special burrito available all month that benefits Movember. Yep, for each "Late November" purchased, a 25 cent donation is made to Movember!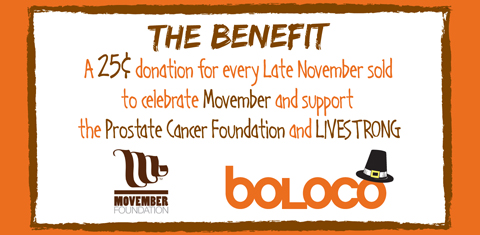 If you're out in Bean Town, go fill up on that burrito!
Steve also pointed me to the winning entry in Threadless tees' "Threadless Loves Movember" design contest. This snazzy mustachioed hot dog was the winning design…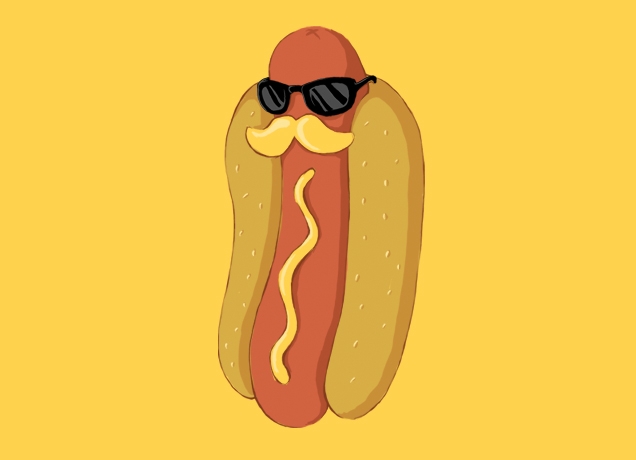 …but you can see all the excellent entries over at Threadless. Here are two of my favorites…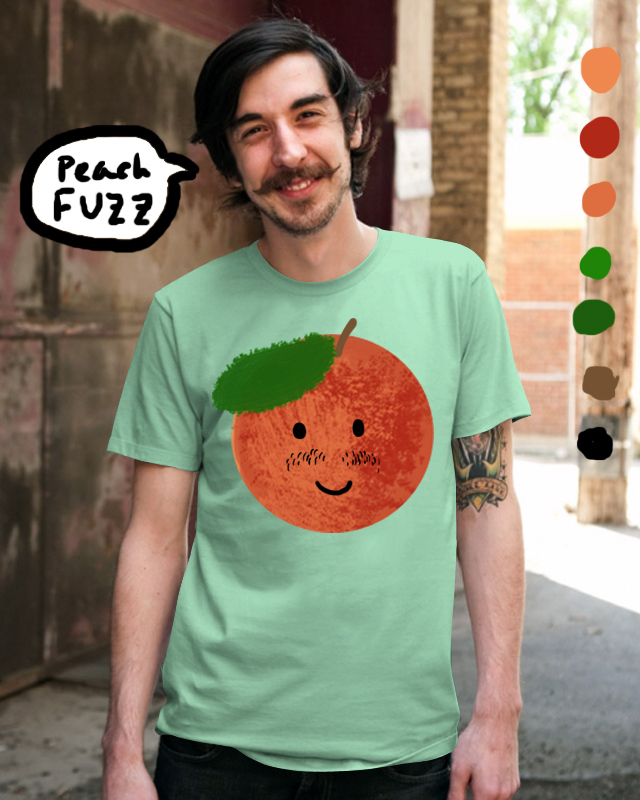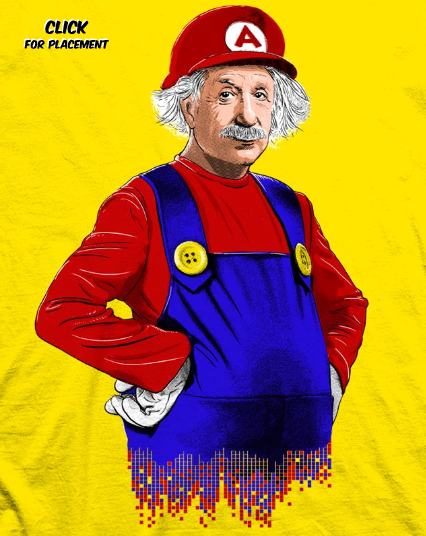 ———
Growing a mustache to help fight men's cancer is a bit kooky and not something that everyone is going to initially understand. I've heard from a few members of Mammoth-Stache that folks who are a bit older have had a hard time latching on to the idea of mustaches as a fund-raising tool. Well, maybe Movember being covered by the Today Show is exactly the recognizable medium needed to inform an older generation about this fuzzy-faced charity.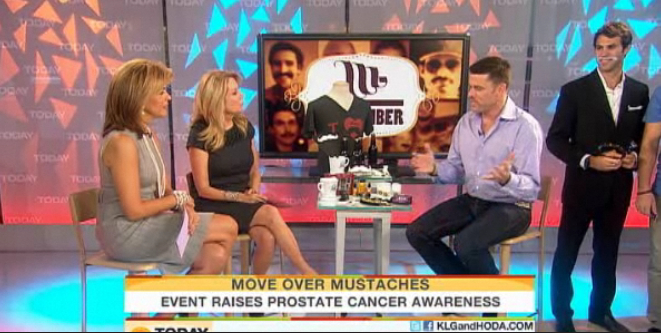 That's right, you now have the perfect way to explain Movember to your grandparents! Just show them this clip of Movember CEO Adam Garone chatting with Kathie Lee Gifford and Hoda Kotb and they'll see the light.
The Today Show is also asking Mo Bros to submit photos of their 'stache. A first week crumb catcher might not make the best submission, but it's something to think about when we reach the end of week two.
———
PanelsOnPages.com's "Last Week in PoP!" podcast, which recaps the best bits from all of PoP's free podcasts, reran a smidgen of my appearance of the PoP!cast and pimped the link to my MoSpace again. D. Mahoney, many thanks for relinking my fund-raising efforts, sir!
———
Thanks for checking in, folks! Spread these links around and head here to donate to Movember.
Similar Posts: