Last year, I had the pleasure—and honor—of utilizing my luxuriant upper lip to help combat men's cancer by raising funds and raising awareness about men's health as a participant in Movember—the month formerly known as November during which men grow moustaches as a visual aid to help with the aforementioned fund raising for men's cancer research. I helped to raise, alongside my compatriot Matthew Lubicky, over $1,100 for the cause! It was a good effort and the testicles and prostates of the world are a little bit safer for it.

Movember 2009 was a blast, so I decided long ago that I'd by 'staching it up come the penultimate month of 2010—no real surprise to folks who follow this blog or my Twitter. This year, my goal is to raise over $1,000 by myself, and hopefully a great deal more with a team of most excellent mustachioed men. Interested in getting involved—especially if you're in Portland—drop me a line at jimgibbons1[at[gmail[dot]com! I'm hoping to rope in a lot of friends, co-workers and family, but I'll take willing volunteers as well!
With the mo' month fast approaching, and me needing a shave, I decided to try out a few moustache styles in anticipation for the big event. I went with a pretty traditional 'stache last year, so here are a few variations I'm contemplating for Movember 2010. Feedback is greatly appreciated!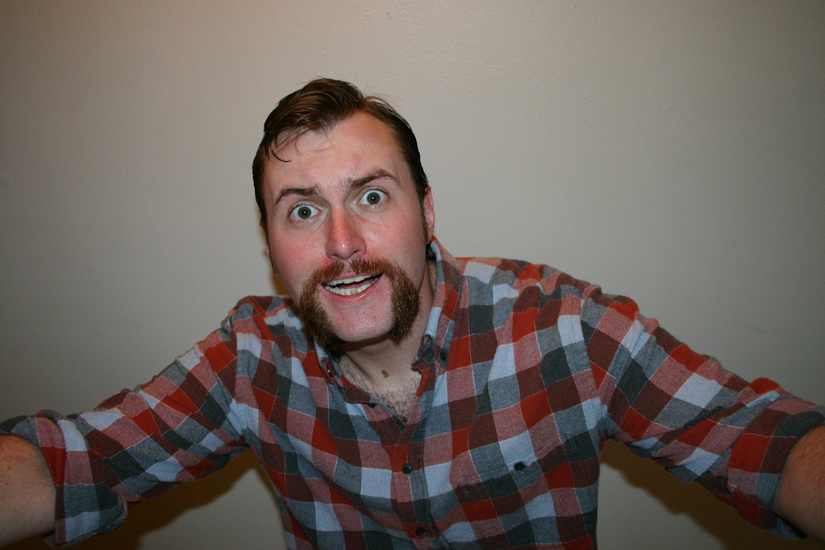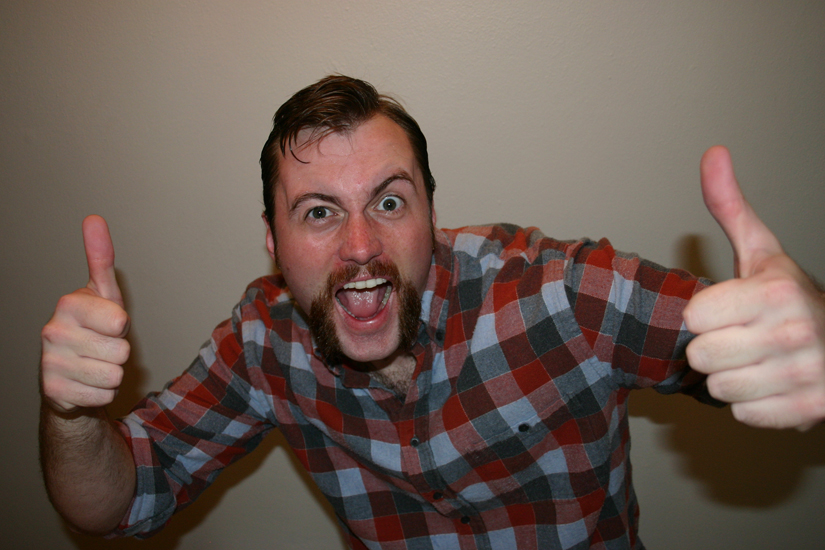 Though the horseshoe style moustache has actually gained popularity over the past few years, I think its frequency among the non-Movember community is a bit of a turn off for me. It's a fun 'stache, but I almost feel like my mo' will lead to more questions that will allow me to spread the good word if it looks more out of place. The hipper the 'stache, the less random people wonder why and thus, the less people hear about Movember. That's my take at least. Thoughts?
The next mo' cleans it up a bit, but still retains some wildness…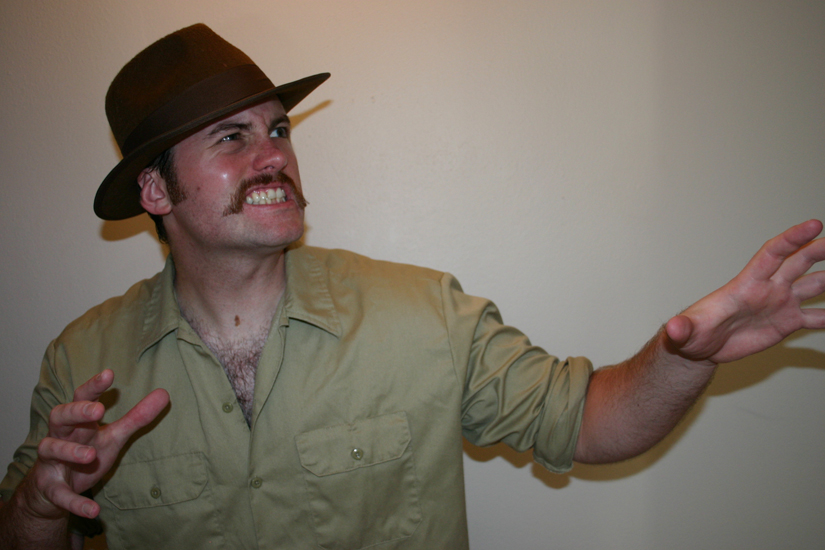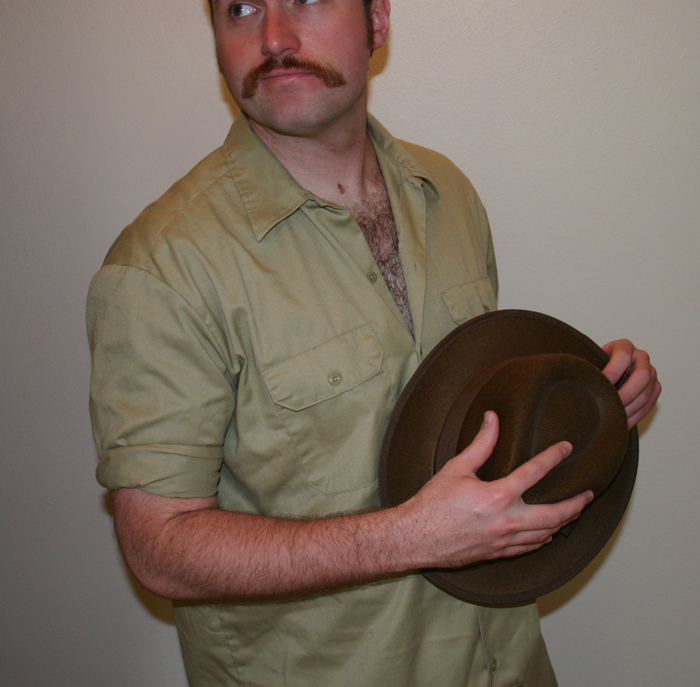 In my humble opinion, Sam Elliot wears the greatest moustache that ever lived. Hollywood and history are full fantastic 'staches, but I think Sam trumps'em all. That in mind, I tried to give a true cowboy mo' a shot with this. Disregard the Indiana Jones costume fedora I'm sporting instead of a ten gallon hat, that's a 'stache of the Old West. Like it?
And the last mo' I tried on for size…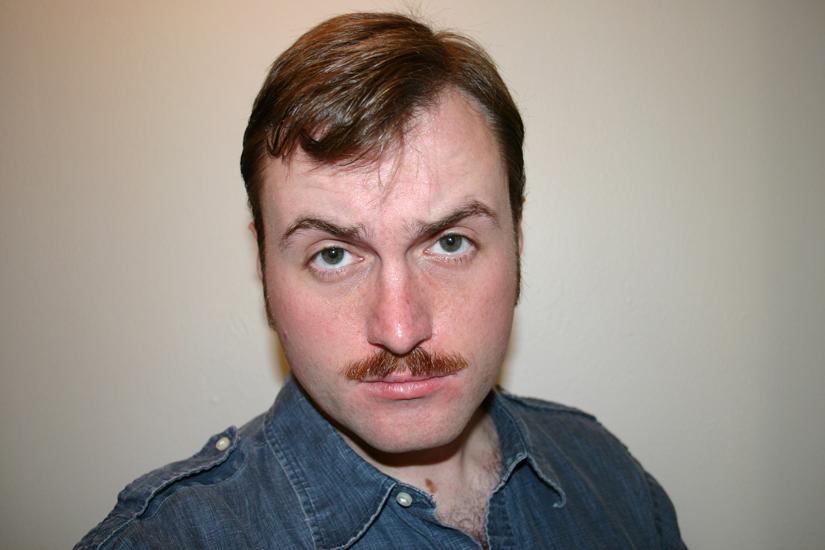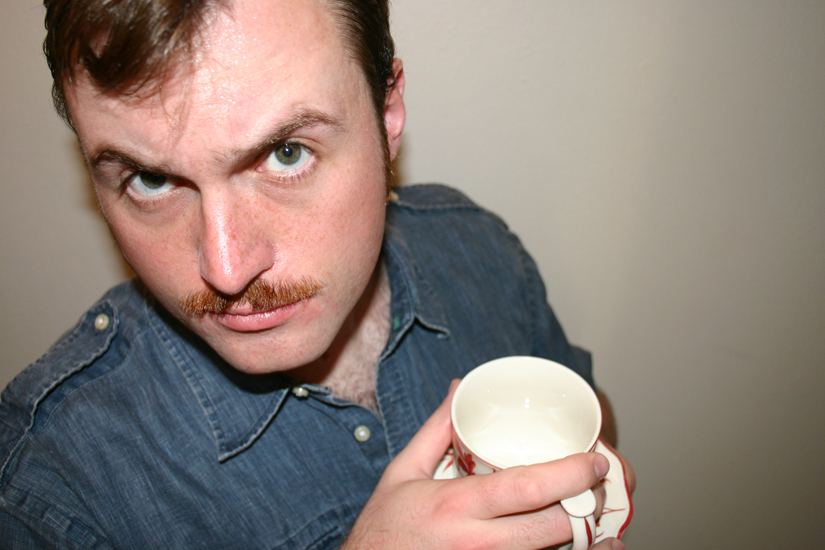 This last 'stache, which I'm calling The Brit, cracked me up. It's only as wide as my mouth, and something about that made me break out in laughter every time I saw my reflection in a window or mirror. It's kind of hilarious, but I also kind of loved it! Thoughts? Come Movember, I may go goofy and sport this mo' for 30 days.
In conclusion, I'm—obviously—quite excited for Movember this year. You can see my donation site here and check out the homepage for more info. If you're interested in joining a team, drop me a line. And please, start thinking about donating. We're months away, so put $5 or $50 aside now and then spread the love this Movember!
Similar Posts: