After blogging yesterday's Post-It doodles, I received a friendly prompt from Dark Horse super fan and knowledgeable comics aficionado Dirk Bauman reminding me that I owe him a doodle. I set blue Uniball pen to flimsy yellow paper and here's what I came up with. It's heavily inspired by this blog post from Dirk's Comic Book Corner.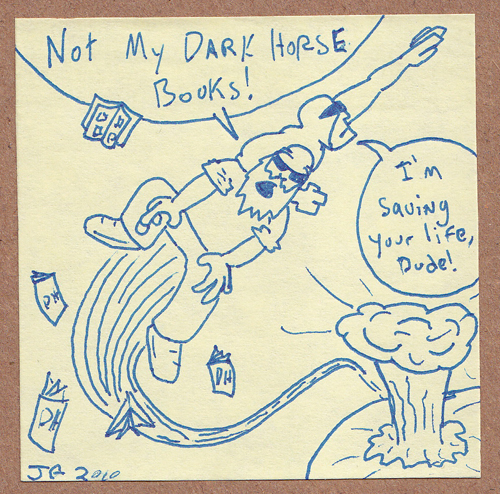 I based my doodle on the below picture of the Dirk-inator, so you can clearly see my likeness work has reached mind-bogglingly impressive levels. Beard, shades and bandana? Check, check and check! INTENSE!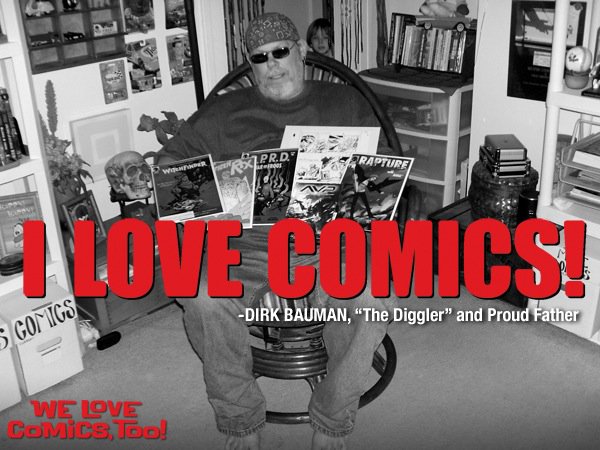 Thanks for your unwavering support of Dark Horse Comics, Dirk! And thanks for swingin' by this ol' blog from time to time, as well!
———
Click here for more All Day Pizza Buffet!
Similar Posts: