I often find that reading about comics and looking at comic art all day is a lot like watching the Food Network. Much like seeing Emeril whip up some garlic mashed potatoes can send me into the kitchen to try and concoct something delicious, viewing gorgeous graphic art all day is hard without taking a second to doodle here and there.

Over the past few months, I've spent a few quick snippets of time scribbling between tasks at work and ended up with a fine little collection of Post-It doodles. Nothing fancy, but hey, these illustrations satisfy that "I must cartoon!" need that crops up after looking at rad art for hours.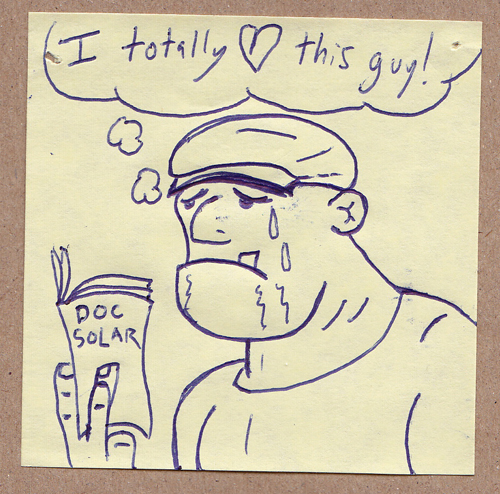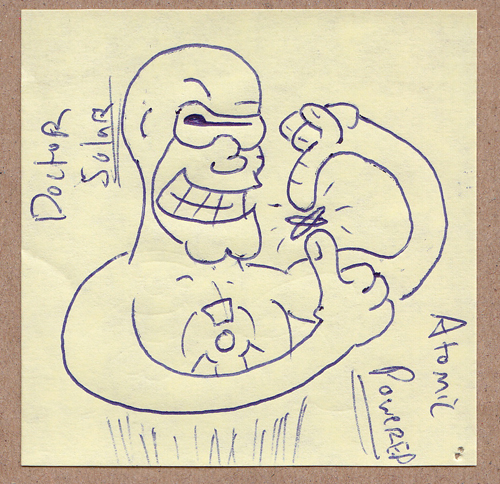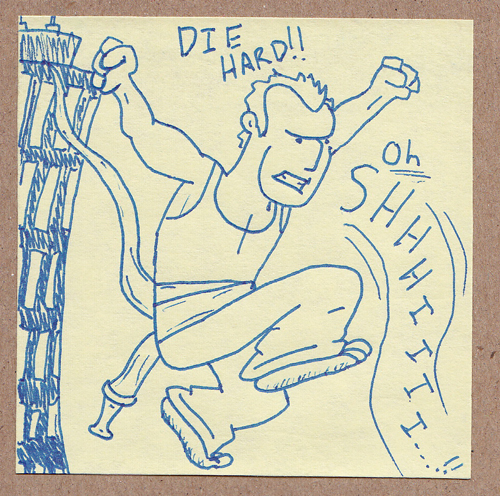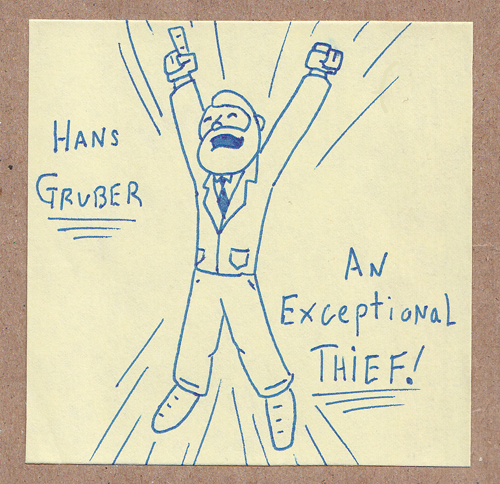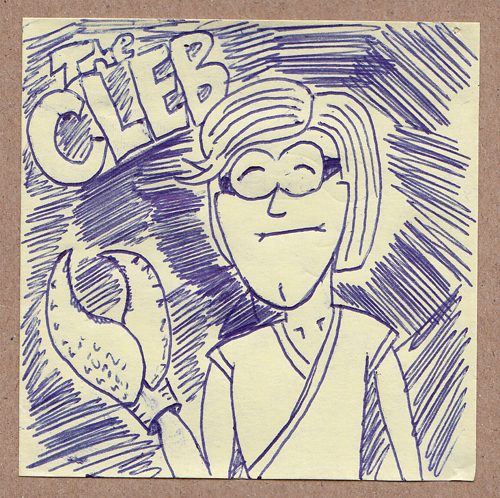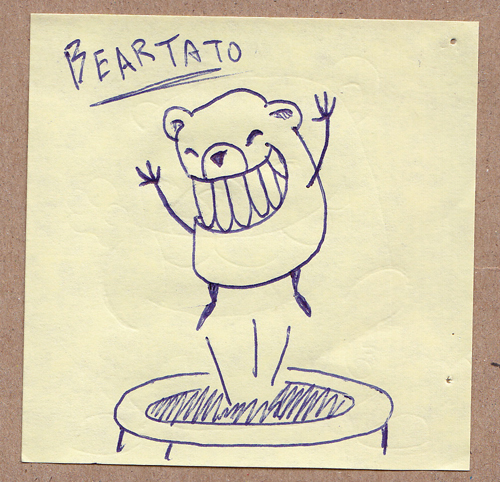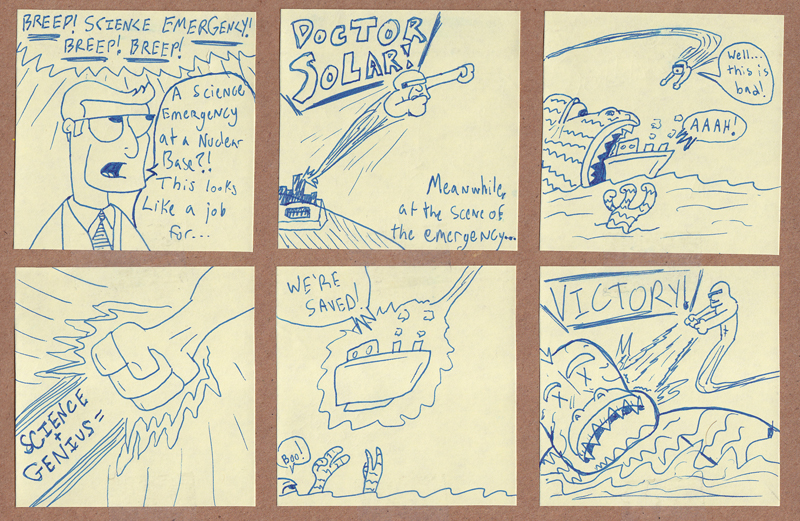 Check out more doodling entries in the All Day Pizza Buffet catalog by clicking here!
———
Also, check out Post-It Note Stories for some seriously great sequential storytelling via Post-It!
And don't forget about Larry Joe Mitchell's super cool Post-It art over at the PanelsOnPages.com forum!
Similar Posts: