As a country, America's youth sometimes makes it hard to point out aspects of our culture with real history. One American tradition that dates back to our roots and is shared by few other nations is the road trip. As an endeavor for fun or as a part of relocation, heading west with Manifest Destiny in our hearts is—I believe—in integral part of being an American.

Growing up as a kid who spent countless hours peering out the backseat windows of a car chugging down a highway while soaking up the scenery, not to mention numerous hours of driving in college to other universities and back home through Missouri's country roads when a holiday came along, I feel I've developed a particular appreciation for road tripping. Recently, my girlfriend Jessi and I drove across the country from New Jersey to Oregon to move into our new apartment and start our new jobs. With a U-Haul in tow, we saw plenty of crazy things in the 2,400 plus miles we drove from coast to coast. One of those beautiful oddities, which I've previously blogged about, was the world's most beautiful Arby's.
Attached to a Texaco gas station in Trementon, UT, the most beautiful Arby's in the world is clean, welcoming and features a log cabin motif that is a nice change of pace after hitting dozens of unremarkable pit stops along a trip across the country. However, what really makes this Arby's remarkable is the backdrop of the snow-peaked Rocky Mountains. With those grand peaks juxtaposed to the recognizable brand names and logos of both Arby's and Texaco, this stop just north of Salt Lake City is something I recently described as "something I now consider an essential stop along the route [to Portland] and a gorgeous bit of Americana!"
My good friend Caleb and his lovely wife Anna are currently making the drive to Portland, so I mentioned they should make a quick stop at the world's most scenic Arby's. Earlier today, they stopped there and filmed this quick panoramic video of the station.

Pretty breathtaking for a break on the road, right? When it comes to modern Americana, that's pretty damn good.
Here are a few photos that Jessi took on our drive back in November.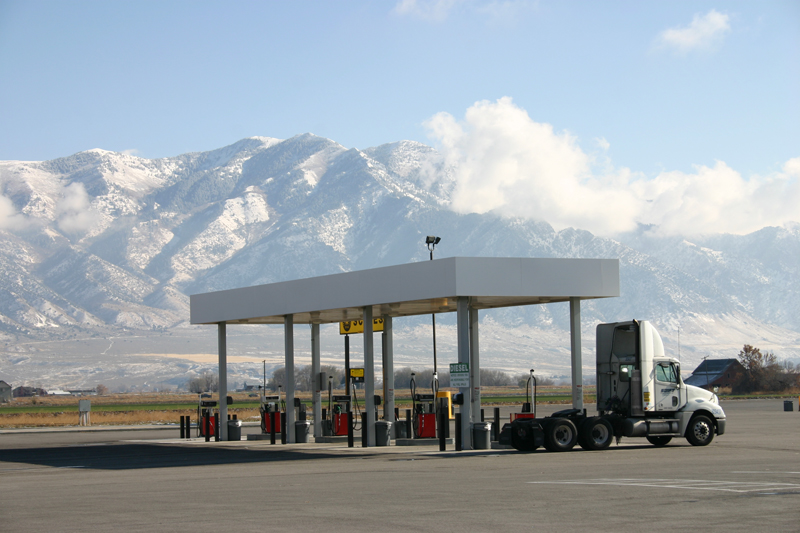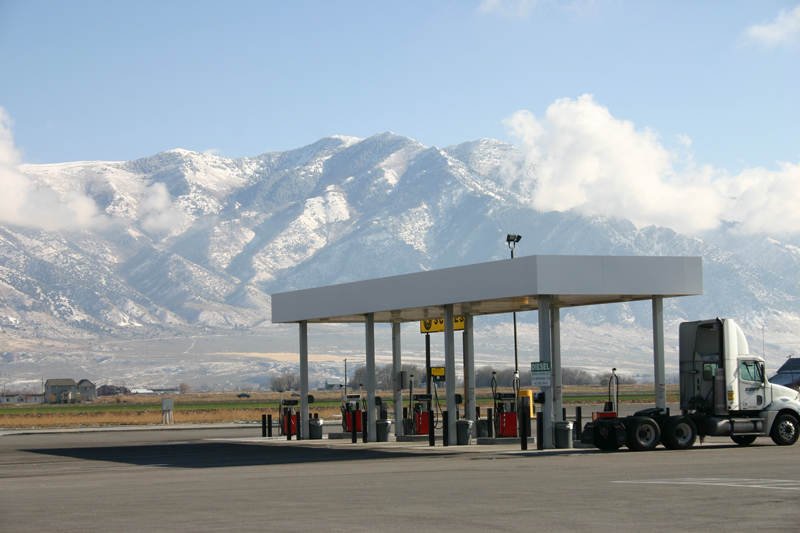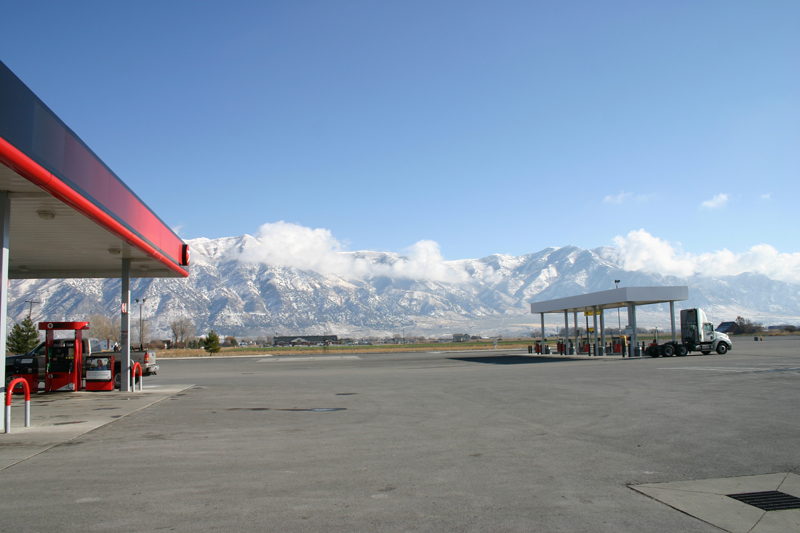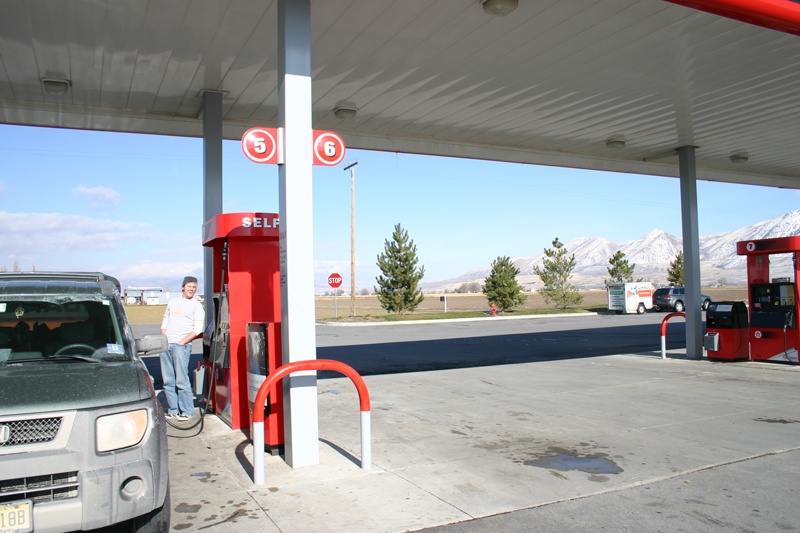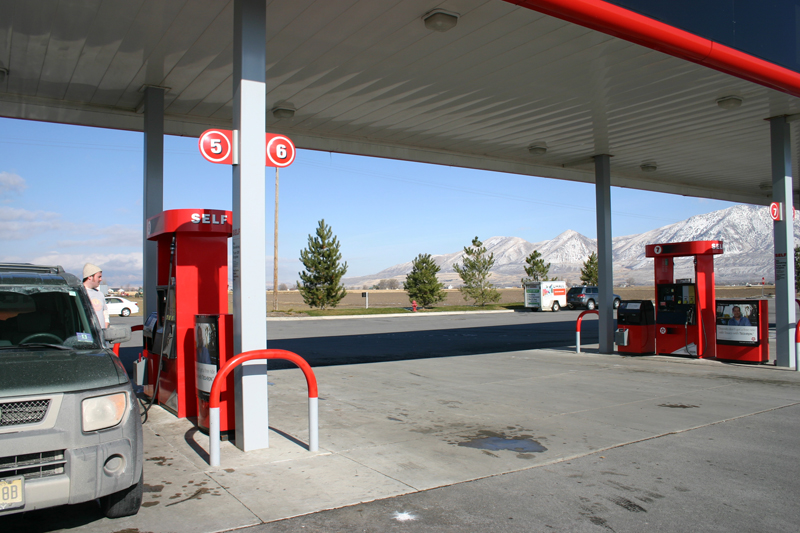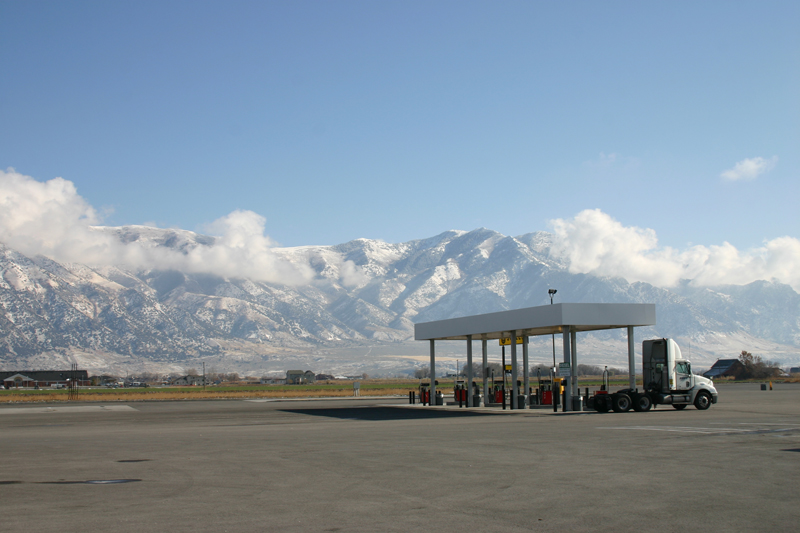 If you're ever on the road around Salt Lake City, I suggest taking a quick stop in Trementon because it's the journey, not the arrival, that's what it's really all about.
Similar Posts: