Today's moustache photograph features a special guest. He's got one of the greatest moustaches in science fiction, sacrificed his life to help destroy the first Death Star and has been immortalized in vinyl figure form. Here he is, my friend and figurine…

…Biggs Darklighter.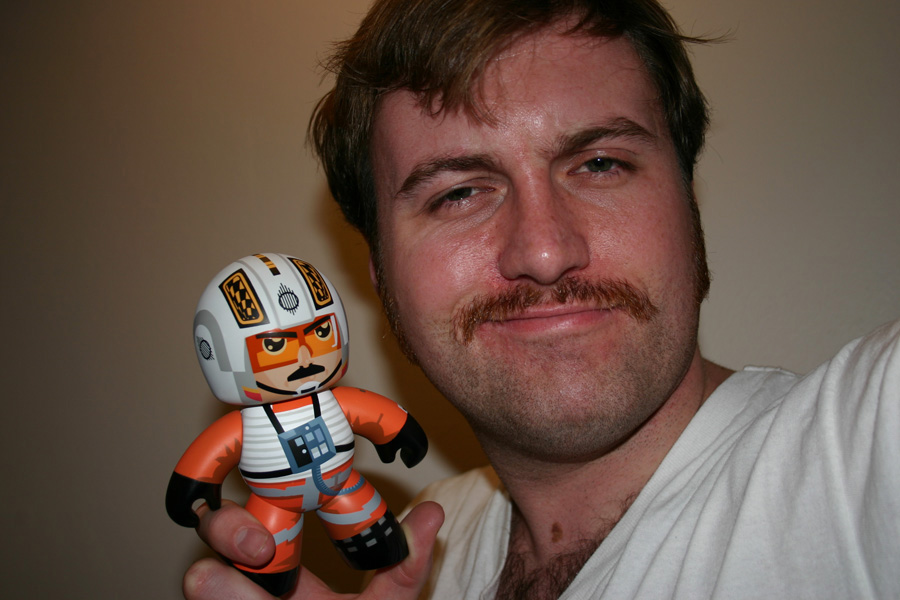 And thus ends this almost upsettingly nerdy segment of today's Movember Moustache Photo Diary. Now on to a more normal fellow, my teammate Matthew Lubicky.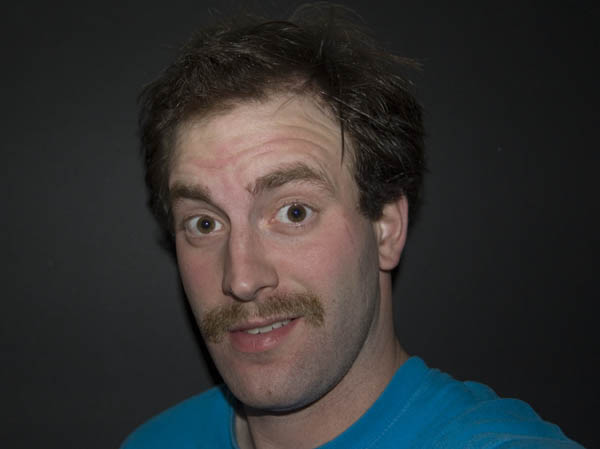 Thanks for dropping by and checking us out. Please donate now and help fight men's cancer!
Similar Posts: