Over the weekend, EnemyOfPeanuts.com hit another pageview landmark: The big 10,000!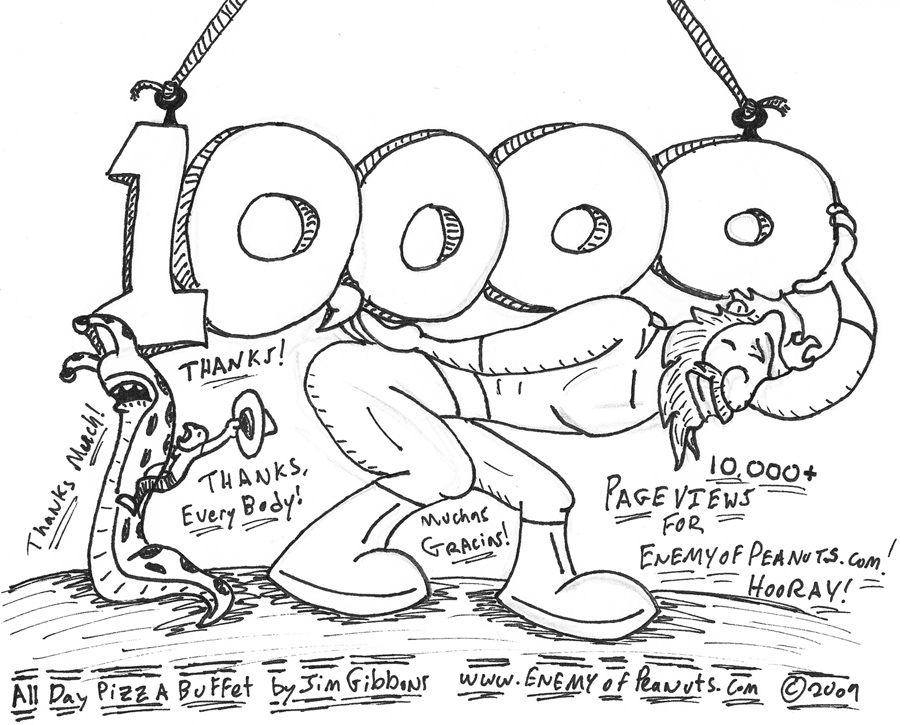 It took about three months to get up to 5,000 pageviews and less than two months later, EoP hits 10,000. Quick readership growth like that is just stunning and really makes a lil' ol' blogger like me feel special. So, again, thanks so much for your continued patronage everyone!
———-
More All Day Pizza Buffet is available for viewing here.
Similar Posts: