Popping an EoP "cameo" in ADPB was suggested by Josh Wigler, but I came up with all the comedic comedy and did the decent drawing. F. Y. I.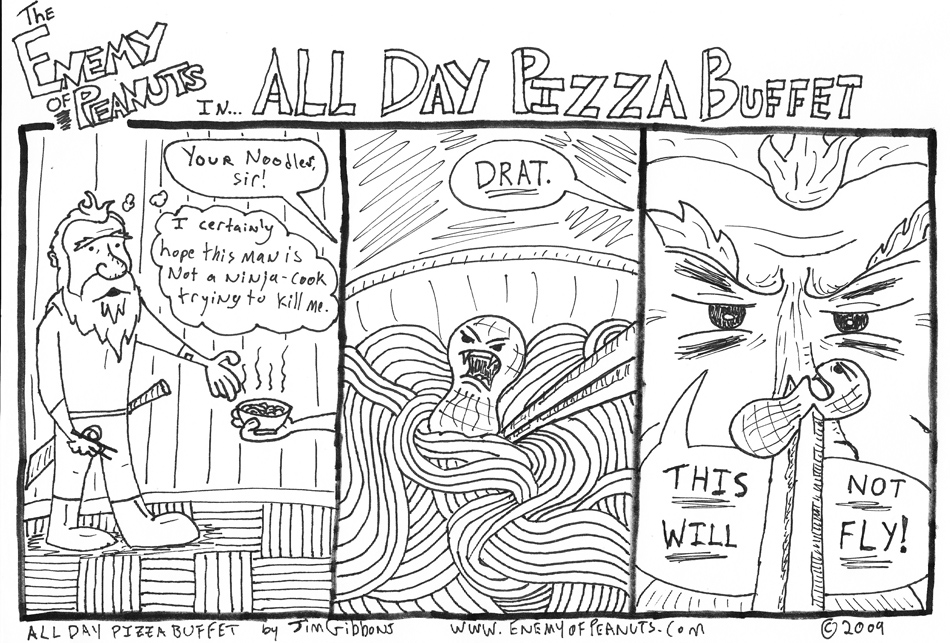 Just for the record, this strip was not inspired by this incident with Chinese food, but by one that happened a few months before this blog even existed! The past! Crazy!
Also, if Josh Wigler ever asks you if he should sign his journalistic and comic work as "J.D. Wigler" instead of "Josh Wigler," please inform him that it would be dumb to do so. Very dumb. I mean, who does this guy want to be?! That guy who wasn't as cool as Cody from "Step By Step?!" Geez!
Lastly, there's more All Day Pizza Buffet right here!
Similar Posts: