Here are my first takes on the Volleyball team t-shirt I mentioned in the last post.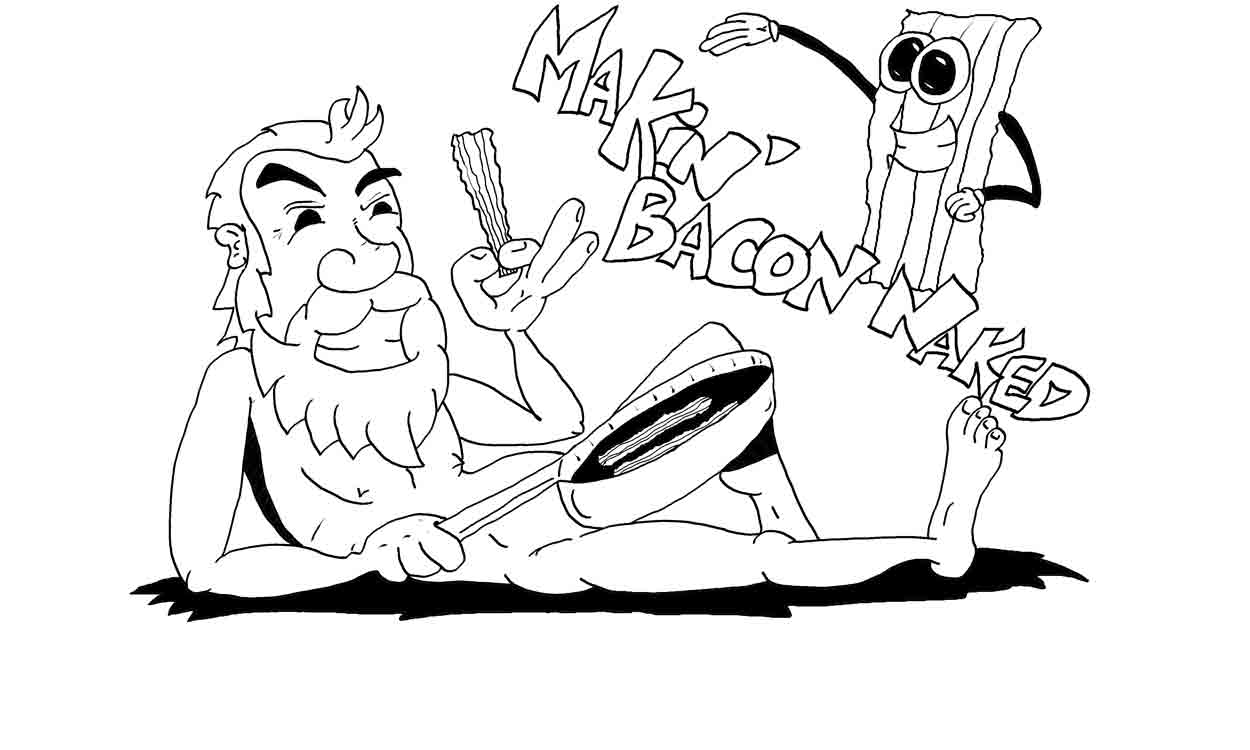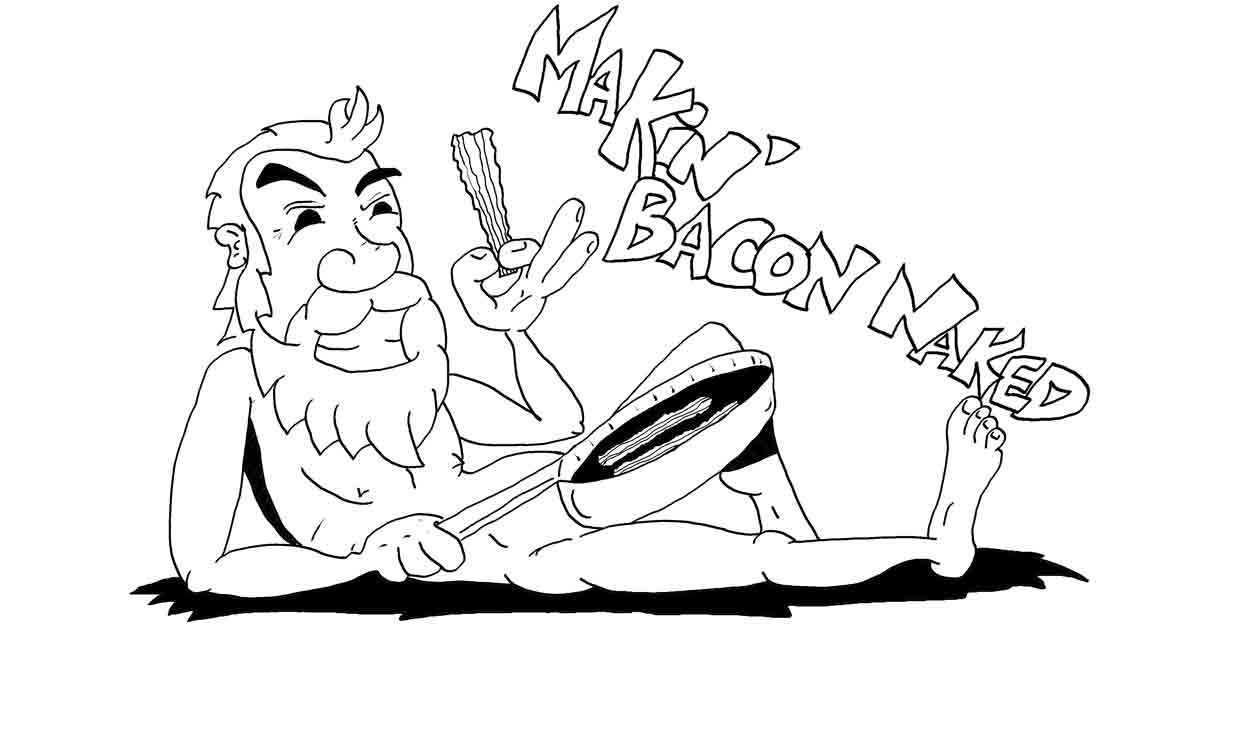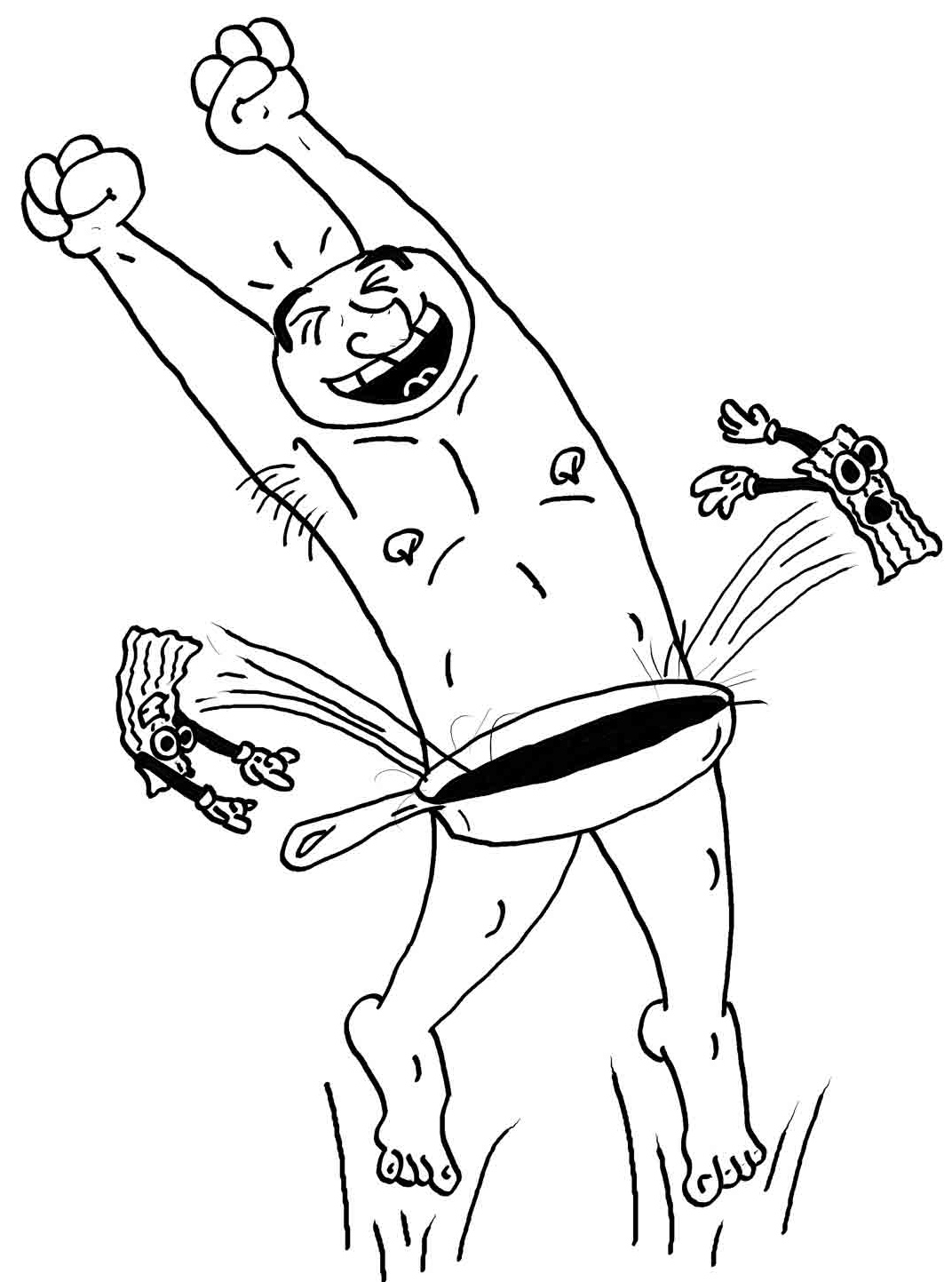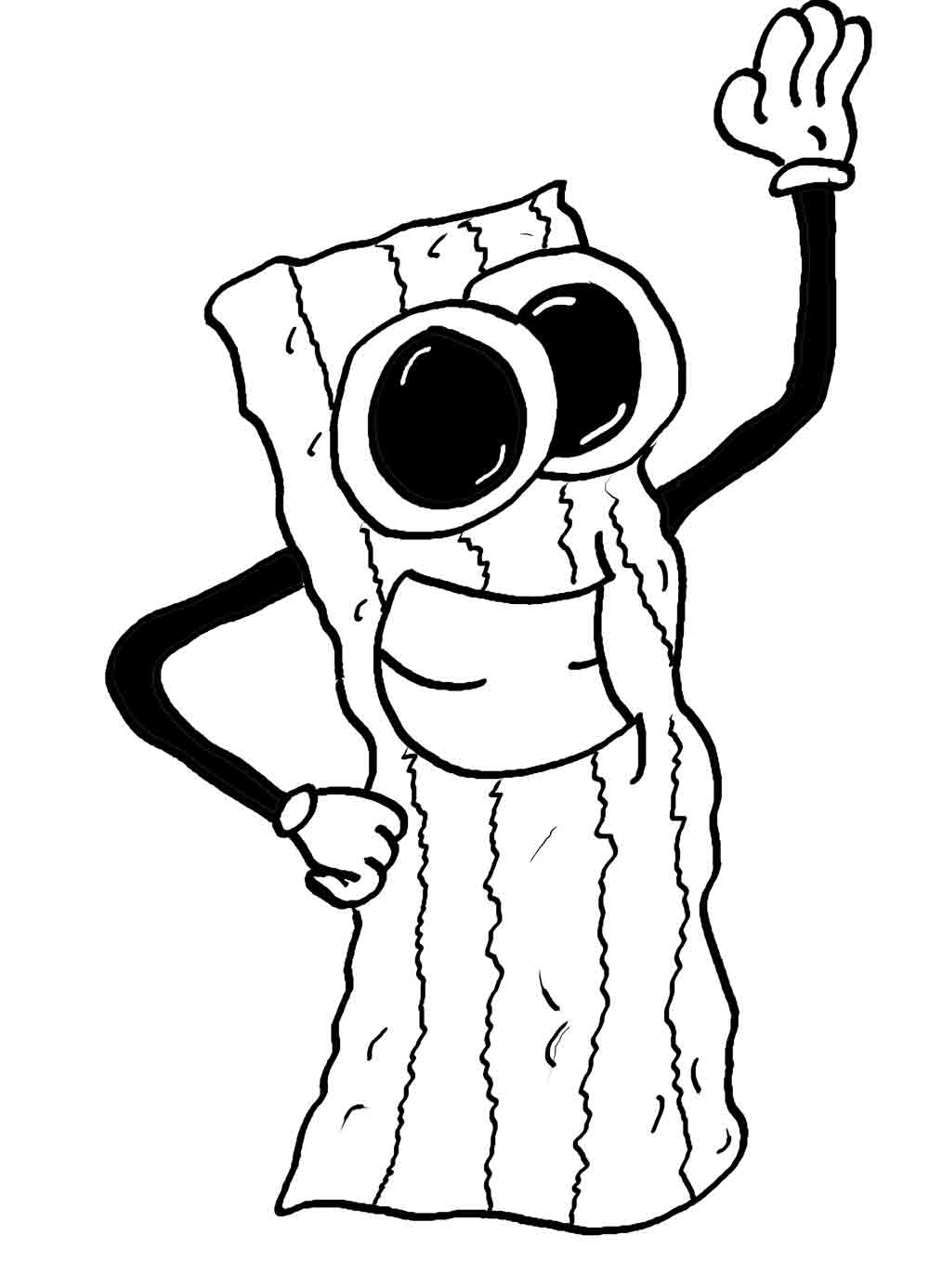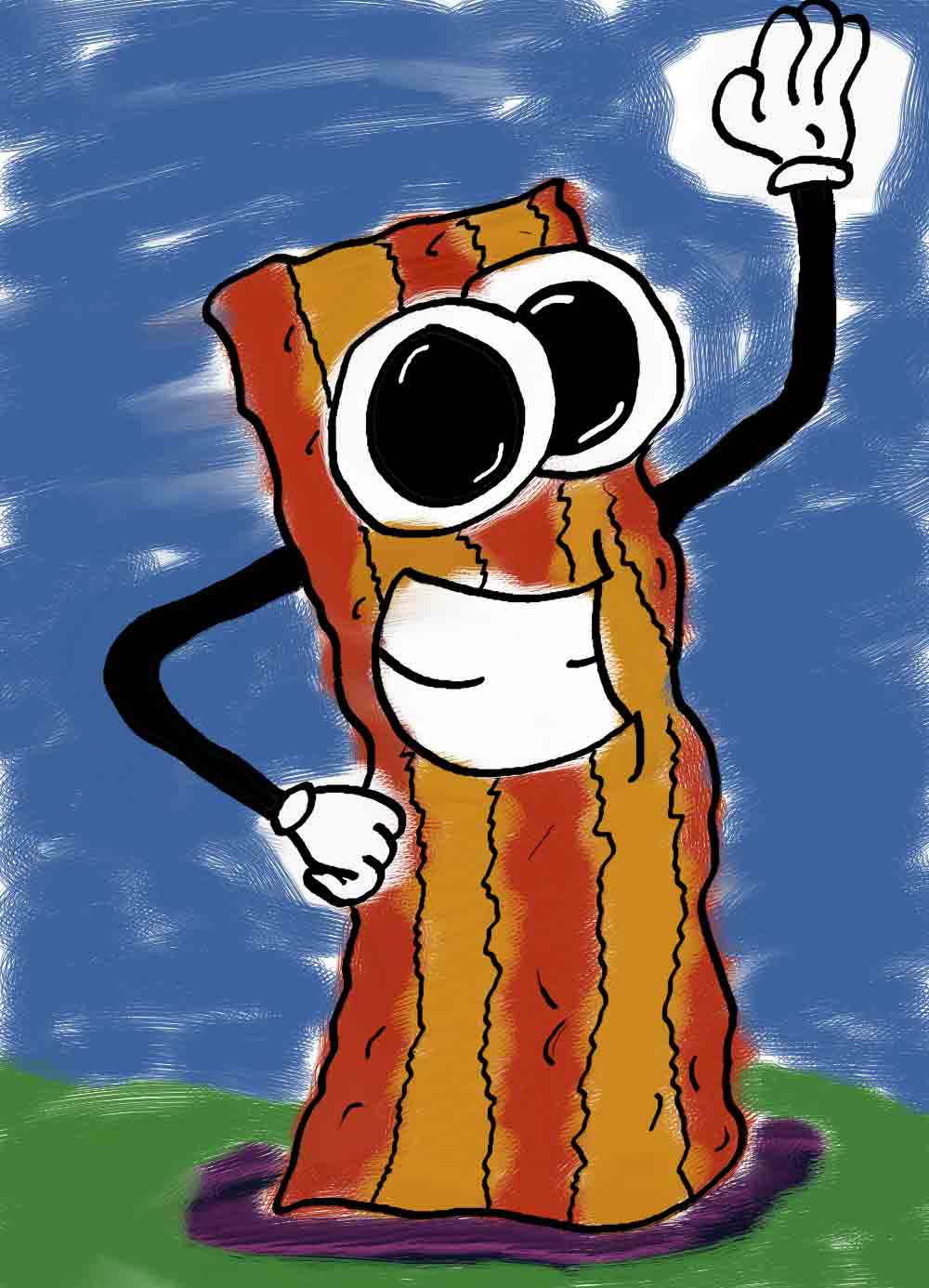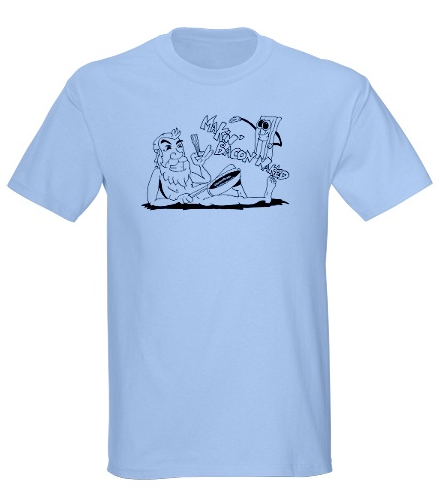 An addition that could be made to any of the "Reclined Bacon Lover" design, a la my lovely girlfriend Jessi, is that the bearded bacon aficionado could be wearing wrist bands to make him seem more sporty.
I'll have to see what the team has to say and then do any redesigns. I'll post any further versions here.
Similar Posts: