My brother Dan and our good friend Steve Olsen play on a volleyball team in Chicago and they are in need of t-shirts. Dan asked me to whip up a cartoony emblem to humorously express their goofy team name: "Makin' Bacon Naked."

At work today, I whipped up a few quick sketches/doodles in red pen on a legal pad to see whether my initial inclinations coincide with their thoughts on the shirt. Here's what I came up with…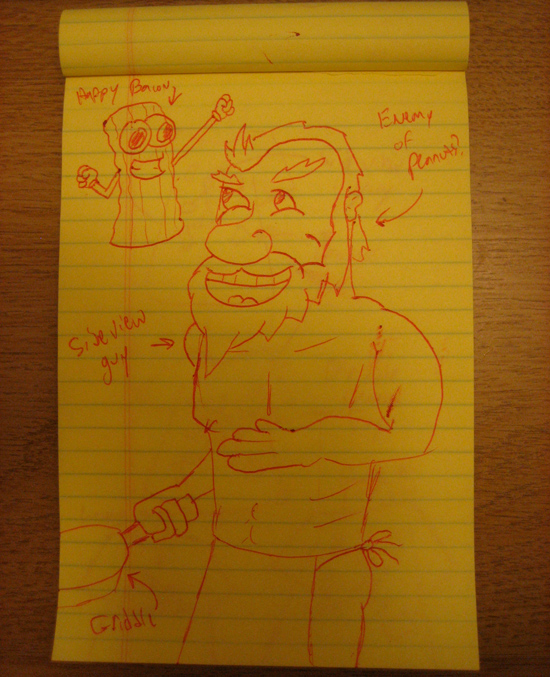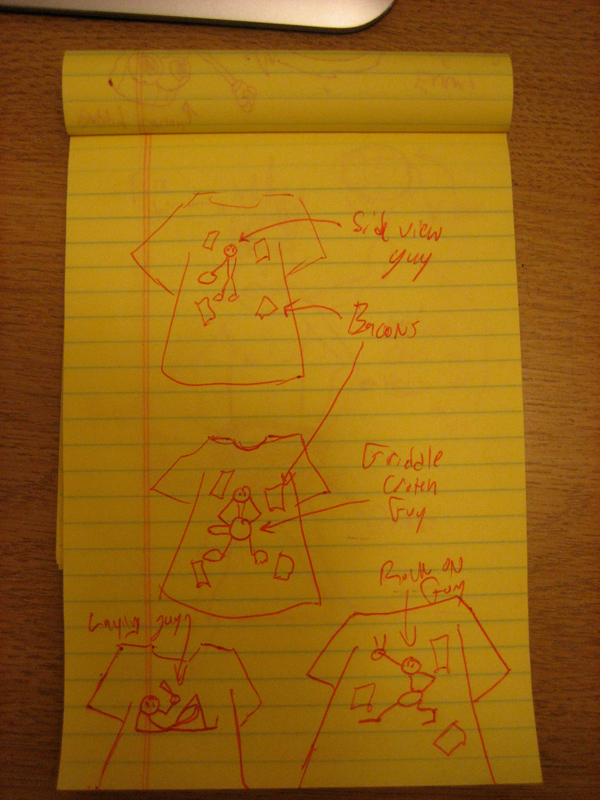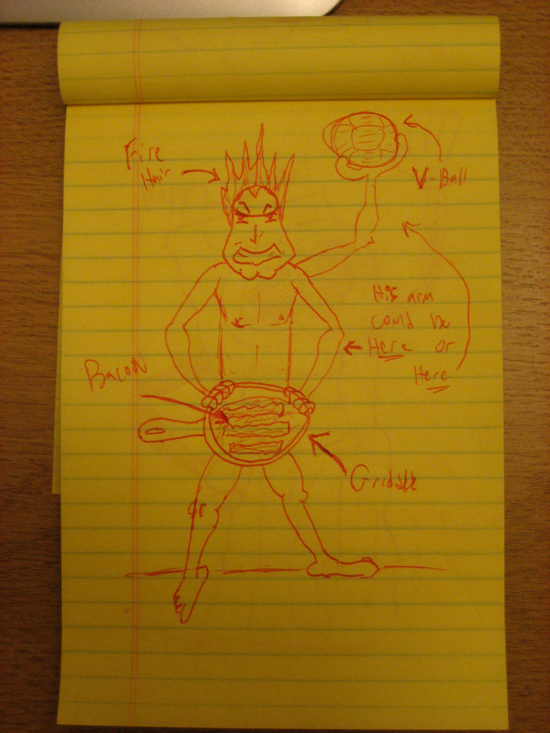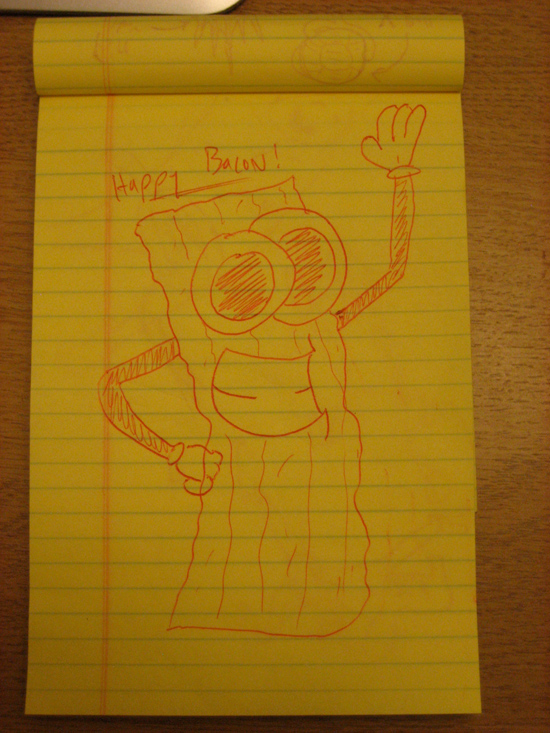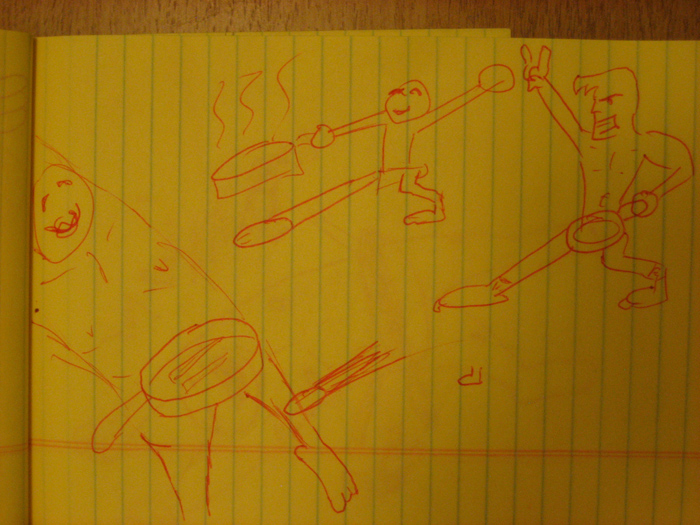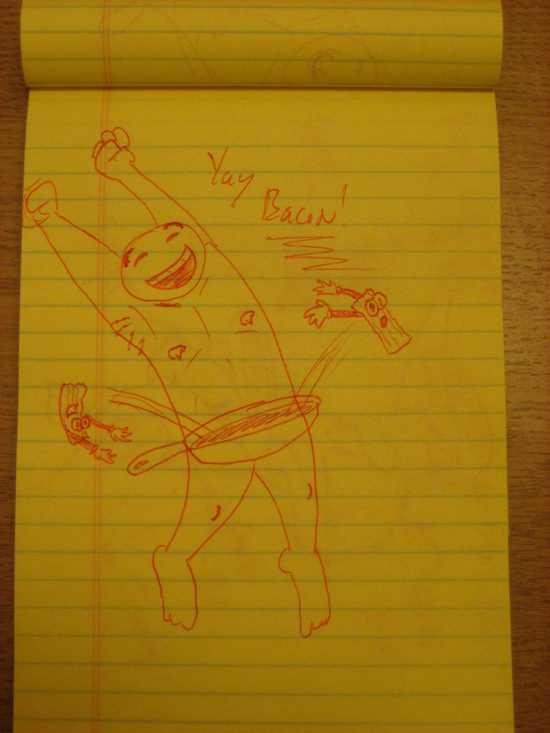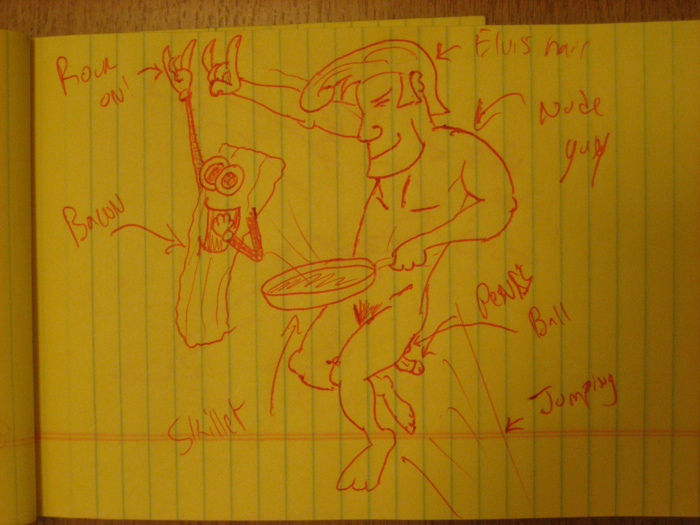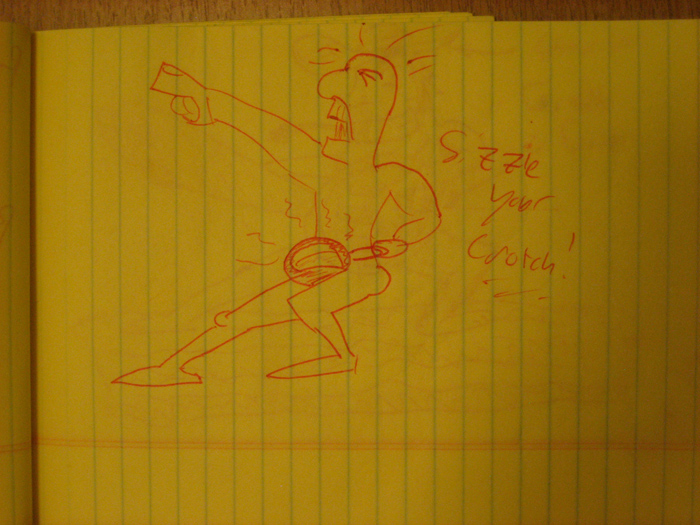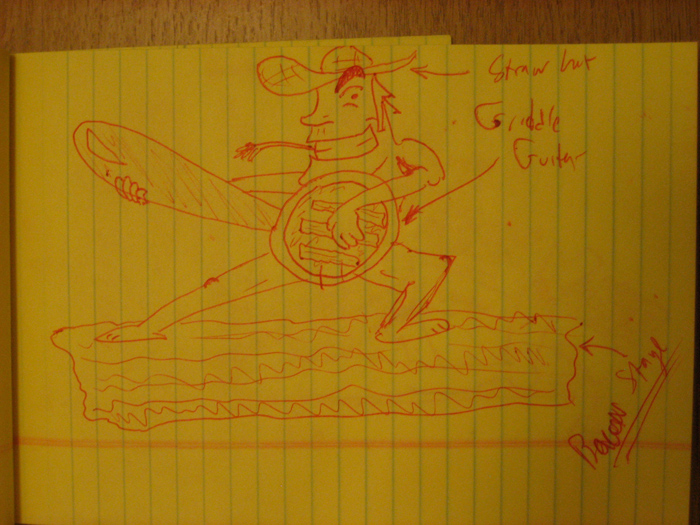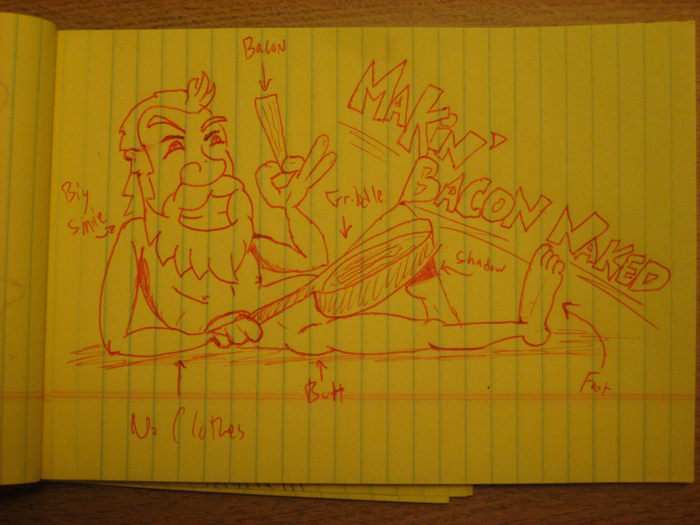 All the above images can be enlarged by clicking on them.
I have to say, I'm pretty excited about completing this and seeing it on a t-shirt. I'll post any updates on the process here and maybe make the final product available for purchase. We'll see. Either way, please enjoy these sketches and feel free to weigh in with your opinions below.
—
Note: The title of this post is purely provocative. I drew all of these fully clothed.
Similar Posts: