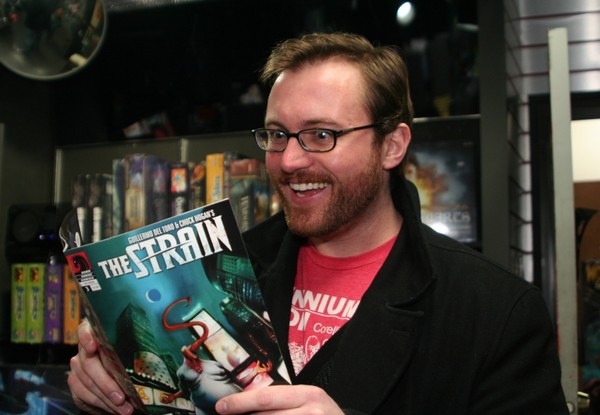 Jim Gibbons is a comic book fan and professional, a pop culture enthusiast and a hirsute raconteur. He's also a sworn enemy of the peanut. These are his debonair ramblings on the aforementioned subjects and more!
Currently, Jim Gibbons is an associate editor at Dark Horse Comics. (More on that here and here.) He began at Dark Horse as a publicity coordinator before making the move to the editorial department to work on comics—a dream job. Please make an effort to read all of Dark Horse's fine books and comics. They are fantastic! (Seriously. Read them.)
Once upon a time, Jim was a journalist. A semi-comprehensive collection of his work can be viewed in the Journalism section, though many of the links there are now inactive for reasons that can only be described as "baloney."
A man molded in many ways during his ten seasons summers of camp experience, most of Jim's best stories—and many of his happiest memories—come from the time he spent at summer camp. Read more about them at his summer camp memoir blog Nothing More American. (Though it's updates infrequent at best.)
Jim also doodles from time to time and wonders why he wrote this in the third person. Kinda pretentious, right?!
Photo credit: Deborah Curtis Lipski
Tags:
about page
,
Dark Horse
,
Dark Horse Comics
,
Enemy of Peanuts
,
excuse
,
explanation
,
hirsute raconteur
,
Jim Gibbons
,
Nothing More American