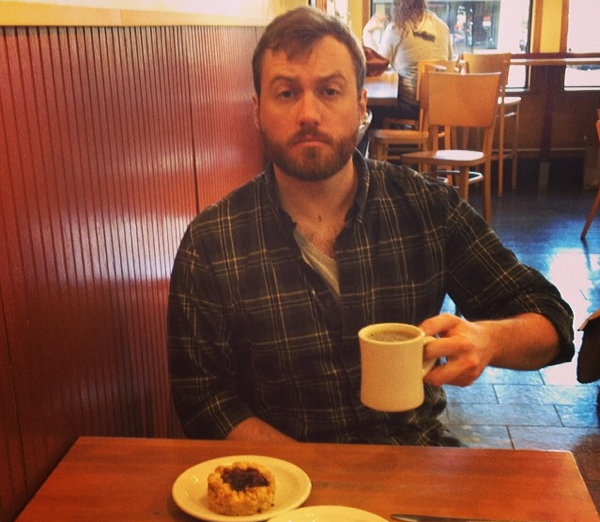 Hello! I'm Jim Gibbons. I'm a comic book professional, a beer lover, a mustache grower, and a hirsute raconteur. I'm also a sworn enemy of the peanut. This is my blog.
I'm an editor at Dark Horse Comics. (More on that here and here, though these are a bit outdated now.) I edit titles like Buffy The Vampire Slayer, Angel & Faith, The Strain, Nanjing: The Burning City, ApocalyptiGirl: An Aria for the End Times, The Black Beetle, Captain Midnight, Brain Boy, Polar: Came from the Cold, Blood Brothers, Furious, Juice Squeezers, Emily and the Strangers, and Skyman. I also work alongside Dark Horse president and publisher Mike Richardson on the 80-page monthly anthology Dark Horse Presents, which won the Eisner Award, Harvey Award, and Diamond Gem Award for Best Anthology in 2012, 2013, and 2014. As well as the Stumptown Comics Award for Best Anthology in 2014.
I wrote this comic with art by Andrew MacLean—Mars: Space Barbarian. (More soon!) And this one with art by Caleb Goellner—Birch Squatch: The Last Bigfoot. As well as Young Shaq in the Bad Future with art by Ethan Young.
I spent ten summers going to and working at summer camps, which led to a lot of stories. Read more about them at my summer camp memoir blog Nothing More American. (Much more on this soon!)
Once upon a time, I was a journalist. This section explains that, but most of the links are dead now, which is baloney.
My email: jimgibbons1[at]gmail[dot]com
My Twitter: @EnemyOfPeanuts
My Tumblr: pizza-party.tumblr.com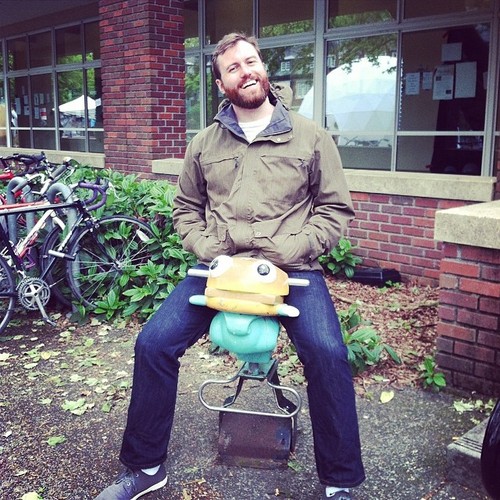 Tags:
about page
,
Dark Horse
,
Dark Horse Comics
,
Enemy of Peanuts
,
excuse
,
explanation
,
hirsute raconteur
,
Jim Gibbons
,
Nothing More American