After nearly a decade working as a writer and editor in journalism, publicity, and comics publishing, shifting my skills to digital marketing copywriting has been a broadening experience. As a job, it utilizes all the same skills I've previously engaged as a wordsmith, but it calls on them in new and — sometimes — very different ways. And that's a good thing: Diverse experience is essential to improvement. You could argue that continuing to write daily is the greatest way to improve, and I wouldn't argue, but writing about subjects and in voices I'd otherwise never touch has forced a honing of my skills it'd be hard to replicate left to my own devices.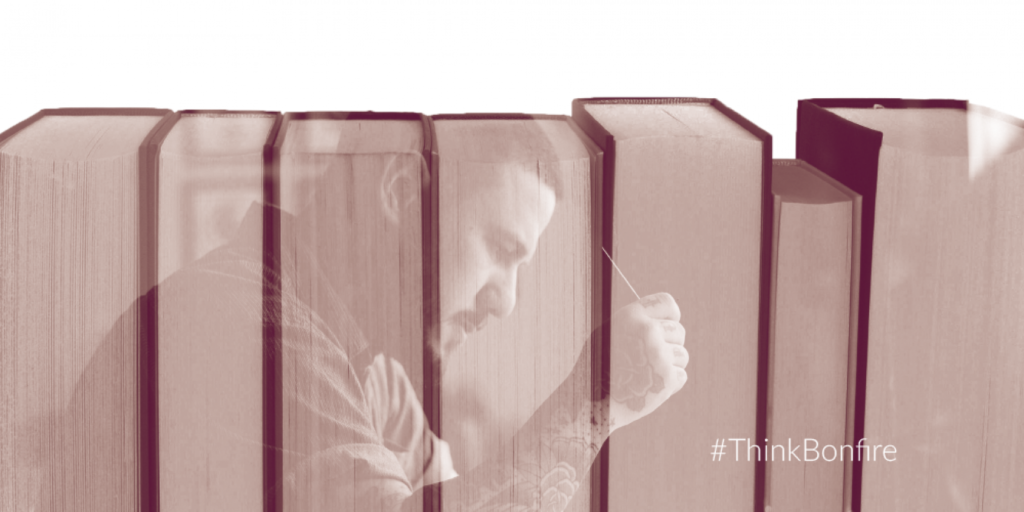 When I was asked to contribute a staff-written blog post for my still new-ish gig at Bonfire Marketing Company, I wanted to dissect my new gig through a list of the reading and resources I've found helpful recently. By listing the resources I've found myself using more in the past 6 months, I figured I could deliver helpful tools to fellow writers, but also delve into how I've shifted my skills to suit new writing tasks.
"As copywriters, we must excel in brevity. We must wield words just as deftly as any novelist or storyteller, but we must touch readers in a fraction of the time."
I hope you find some value in "The Copywriter's Reading and Resources List". Featuring a breakdown of technical, inspirational, and eclectic resources, I think there's something in the post for every writer, not just marketing copywriters. I've found advice about directing films to help my ability to edit comics and reading graduation speeches to inform writing fiction — I think delving into copywriting advice has value for writing craftsman from all walks. Diverse experience is crucial to writing improvement, like I said, and I believe reading diverse writing advice has the same effect. Can't hurt, right?
Similar Posts: