In my unending quest to continue improving as a writer and editor, I've been blogging haphazardly over the past two years when I come across great writing tips or storytelling resources. I love reading about writing and storytelling. It's fascinating and enriching. I've witnessed things I've read come to life in my own work, improving my skills—you couldn't ask for better results to time spent studying your craft. So, in the hope I'm not alone in this pilgrimage, I've tried to collect some those resources (plus, my thoughts) for others. An infographic about book facts created by Robert Brewer was part of the impetus behind all this additional study.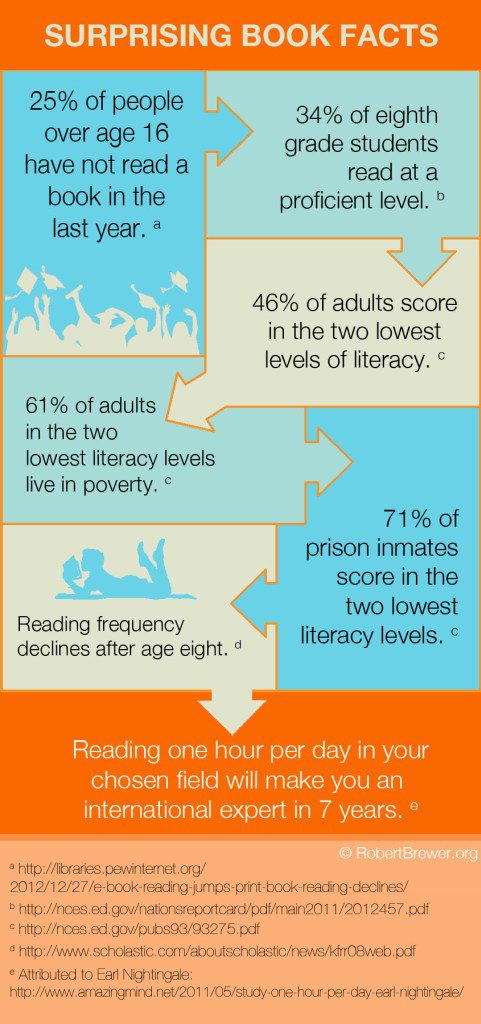 It's the final bit of info that hit me hardest, even though I later discovered it's not based on strict fact: "Reading one hour per day in your chosen field will make you an international expert in seven years." I don't how far 40 to 50 hours a week of editing comics for the past six years, plus pleasure reading comics and prose for many, many more years than that gets me… But hey, why not add studying writing and storytelling to the mix in an effort to hit that international expertise mark sooner or more thoroughly? Maybe I'm a glutton for punishment. Maybe I just want to suck up all the story knowledge I can. I mean, even if I do log the 2,555 hours that reading about writing for an hour a day for seven years would require, there will always be more to learn. Which is why, yesterday on Twitter, I asked for suggestions for new books on storytelling. I got some good recommendations, but naturally, I was asked what's on my recommended reading list. Seemed like the makings of a good blog post!
Here are my favorite writing and storytelling resources so far…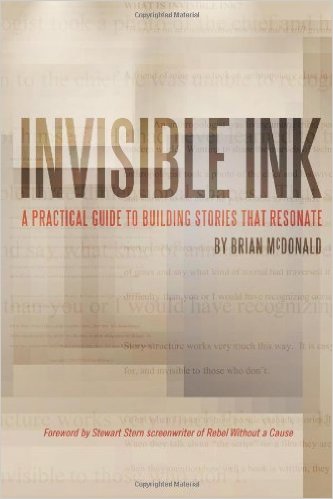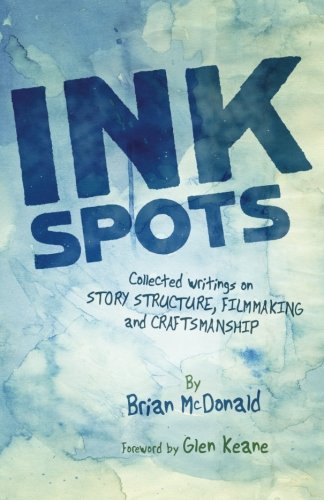 Brian McDonald's Invisible Ink and Ink Spots
Originally recommended to me by long time Dark Horse editor (and excellent artist) Chris Warner, McDonald's books deliver the perspective of a screenwriter and director distilling amazing tips that are viable in any medium and essential to good story. Using film examples to make his points, McDonald's books can be a bit repetitious, but I found that a helpful tool when it came to those messages being hammered home permaneantly into my noggin. Quick reads too! Liked'em so much, I previously blogged a bit about them. Twice!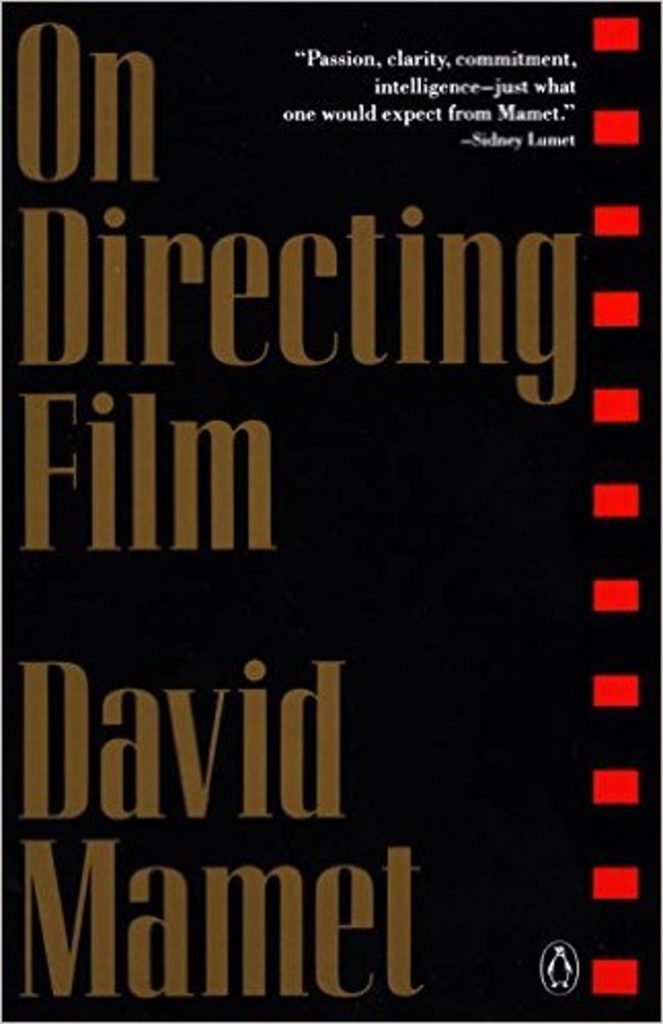 David Mamet's On Directing Film
A favorite amongst the Dark Horse senior editorial staff, On Directing Film is presented as the series of lectures Mamet once delivered at Columbia University—the book is a literal crash course on story. Mamet is a screenwriter and director who began in the world of theater as a playwright. I've found that the more diverse the sources when it comes to information and education on story and writing, the more you get great advice. Also, you see certain universal truths emerge. I read Mamet after I read MacDonald and they both offer tons of very different, very good advice. Yet, after a while I could see common themes appear. I love that! On Directing Film also has some darn good information on using visuals to tell your story, which makes it a particularly apt resource for folks looking to script comics.
(Mamet's Three Uses of The Knife is a good read, as well, but a bit more philosophical and preachy. Lots of good info, so if you like On Directing Film go for it. I've blogged about Mamet in the past. Check out his note to the writers on his show The Unit, which I feature in that post.)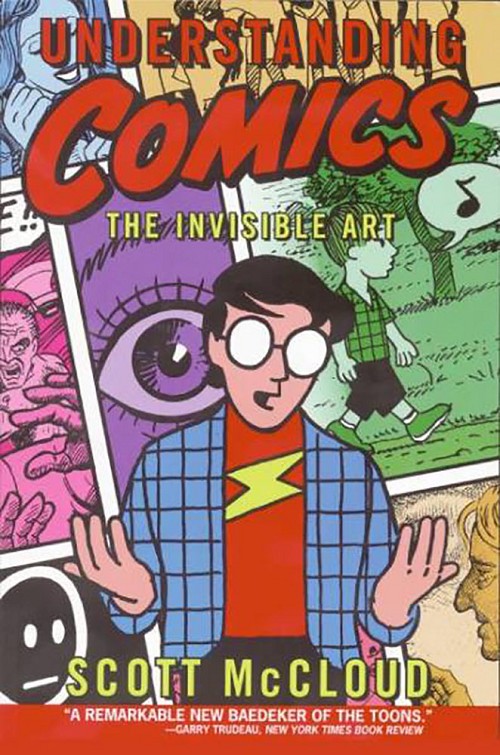 Scott McCloud's Understanding Comics
McDonald harps on the idea of learning lessons from classic films, even ones you don't like. The thought being: even if those stories don't appeal to you, they are classics for a reason—find out why. I do enjoy McCloud's Understanding Comics, but I feel it's one of those books people write off because "I've read so many comics, I already understand them." While it's now dated in certain areas, Understanding Comics is an excellent study and explanation of how and why comics work illuminated with excellent visual examples and backed up by a lot of historical citation. It's a classic for a reason. I've already blogged about how excellent I think this book is, so again I urge you: don't write this book off. It may feel like that textbook you don't need to read because you already know the material, but actually reaching a better understanding of comics via McCloud's study of the medium can help you better understand a lot of the things about comics you already know—so you can use them better in your own work!

Strunk and White's Elements of Style
William Strunk Jr and E.B. White's little manual was a required purchase on my first text book list in journalism school (I still have that copy!) and I was offered a copy of it on the first day I entered the editorial department at Dark Horse. It's crucial. It's essential. If I could go back in time, I'd tell Young Jim to re-read it at least once a year. Chock-full of numerous vital tips about grammar, vocabulary, and style, it is a must read for anyone who's serious about writing. The chapters are mostly numbered lists of little writing dos and don'ts, that help make (even though it's only about 80 pages) a dense read fly by. Stephen King lauds Strunk and White numerous times in his memoir On Writing, so until you write over fifty worldwide bestsellers you'd do well to heed Mr. King (and my) advice. Read this book.


Brainpickings
Another resource I've blogged about before, Brainpickings is dedicated to writing in a way I adore. Lists of famous writers's advice on the craft, tips and tricks from masters, interesting bits of author interviews highlighted to be easily digestible—I could click around this site endlessly. I link to some specific favorites in the blog link above, but go there and just search your favorite writers. I can almost guarantee Brainpickings will have some great posts about them that you'll love.
Other story resources I'm either currently reading, re-reading, or have in my "To read" pile…
Greg Pak and Fred Van Lente's Make Comics Like The Pros
Robert McKee's Story
Syd Field's Screenplay
Scott McCloud's Reinventing Comics
Stephan King's On Writing
I hope this list is useful, as a conversation starter, at least. I got some great recommendations on Twitter recently, but please add any recommendation you have in the comments below. Or tweet them to me at @enemyofpeanuts!
Similar Posts: