Last week, my 2004 Galapagos Green Honda Element hit 100,000 miles!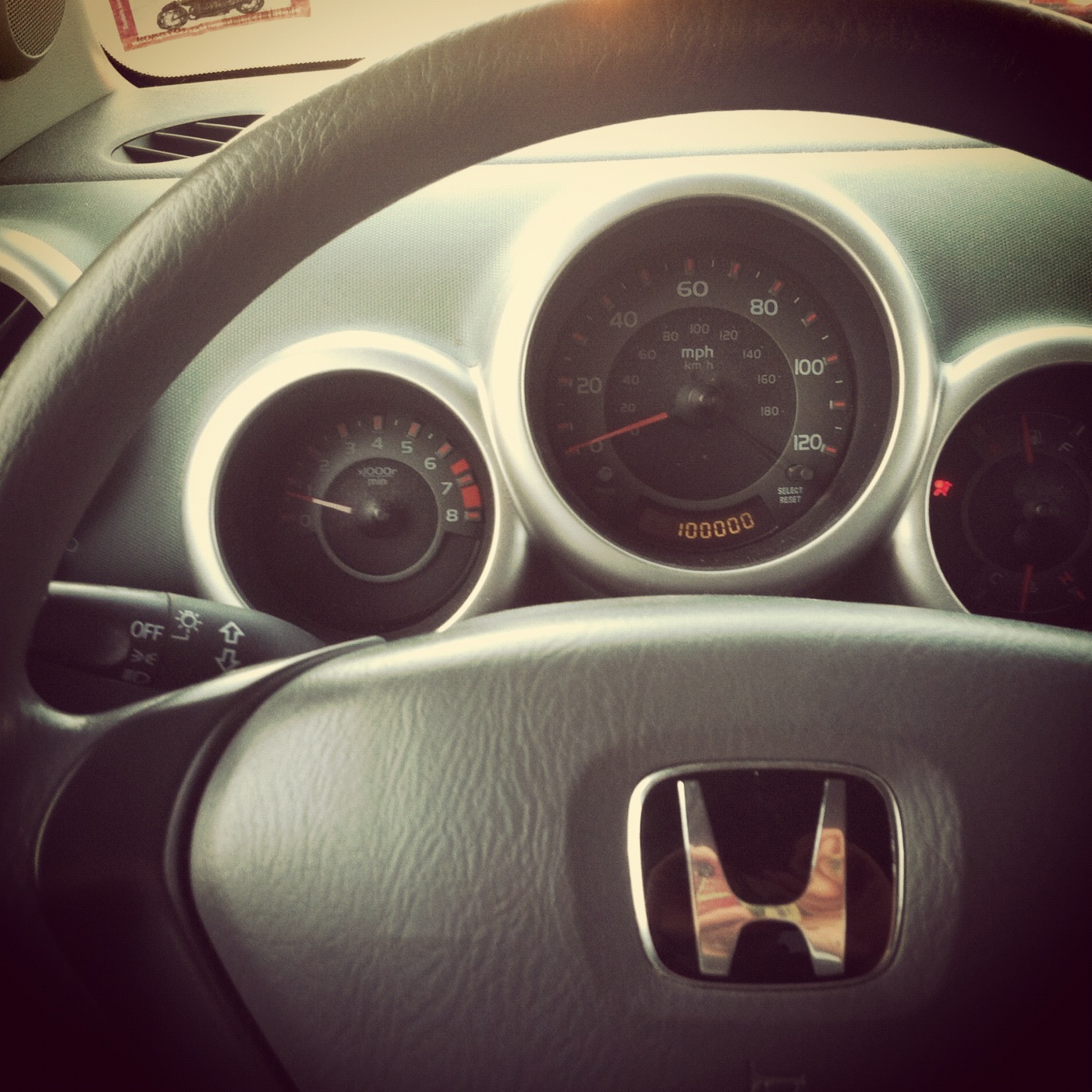 Sometimes known as the She-Hulk or the Turtle Van, I got my Element in college and paid off over half of it before my parents, kindly, gifted the final payments to me upon my graduation from college. Aside from—primarily—routine maintenance, the Element has been an ideal vehicle and a very adventurous one at that!
Some of the Element's most memorable journeys…
-A 3,000 mile road trip camping excursion back in 2006 to Utah's Arches National Park.
-Another college road trip from Columbia, MO down to Pensacola Beach, FL, with a stop in Memphis, TN.
-A 32-hour roundtrip jaunt from Chicago to Denver and back again to visit my brother.
-My move from Chicago to New York state with an 8′ by 12′ UHaul in tow.
-My next move, across the entire country, from New Jersey to Portland, OR—again, with a massive UHaul trailer.
-Not to mention the many trips to and from college, a brief excursion to Atlantic City, expeditions into wooded Vermont, some back and forth between Missouri and Minnesota, tours of rural Wisconsin, and some more recent Pacific Northwest exploration.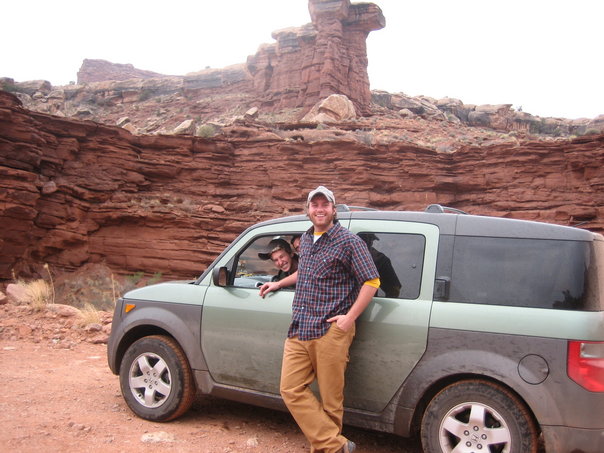 Here's, I believe, every state my Element has visited…
-Illinois
-Missouri
-Wisconsin
-Minnesota
-Iowa
-Nebraska
-Colorado
-Utah
-Arizona
-New Mexico
-Kansas
-Texas
-Oklahoma
-Tennessee
-Arkansas
-Mississippi
-Florida
-New York
-New Jersey
-Pennsylvania
-Ohio
-Indiana
-Connecticut
-Massachusetts
-Vermont
-Wyoming
-Idaho
-Oregon
-Washington
-And, if memory serves, there was a wrong turn that took us into Louisiana briefly.
That's 30 states in 100,000 miles. Not too shabby!
Maybe I can hit the other 20 in the next 100,000 miles. Or, at least, 19 of them. Something tells me Hawaii might be a challenge.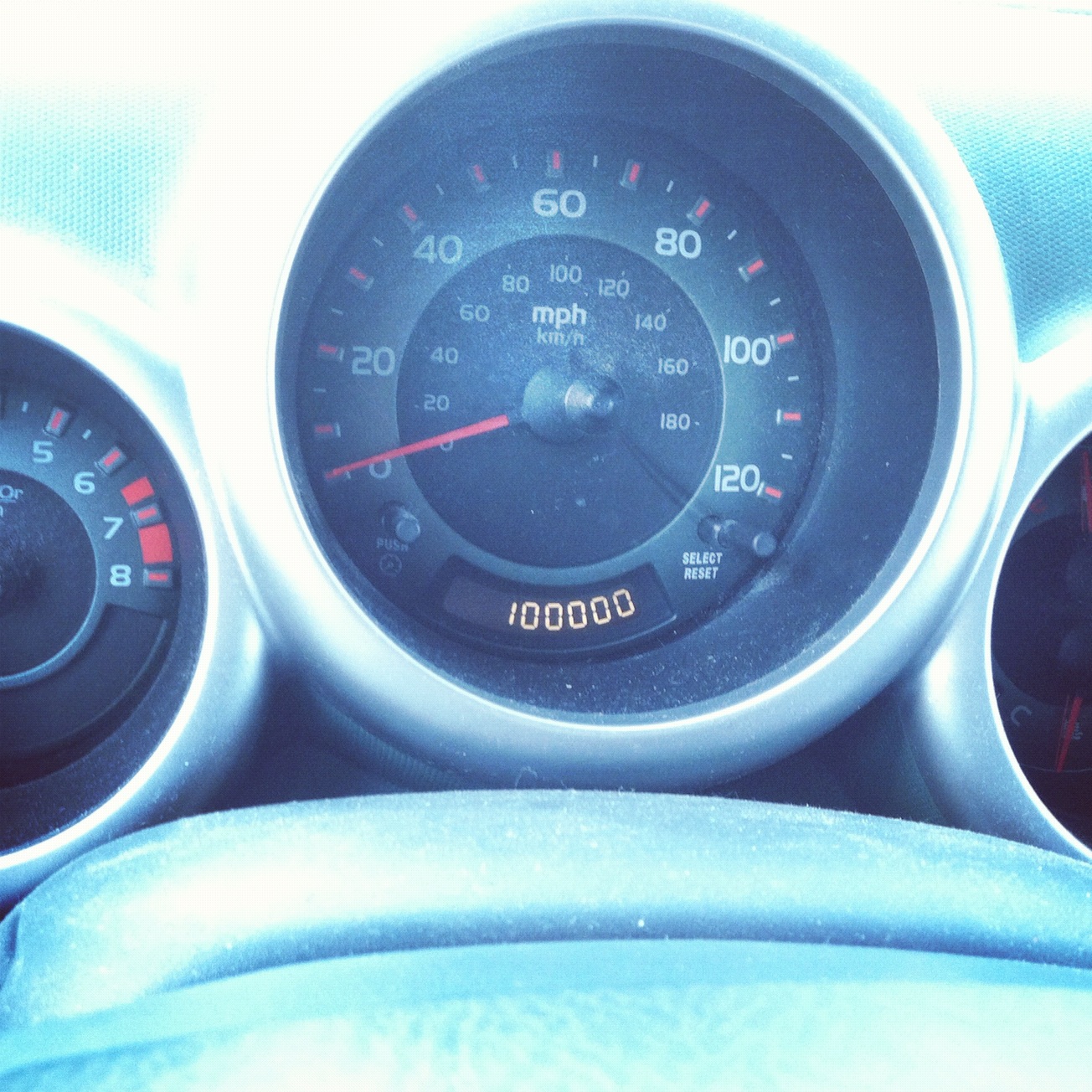 Similar Posts: