Once again, I didn't spend much cash this year, but here's what I brought home from Comic-Con International…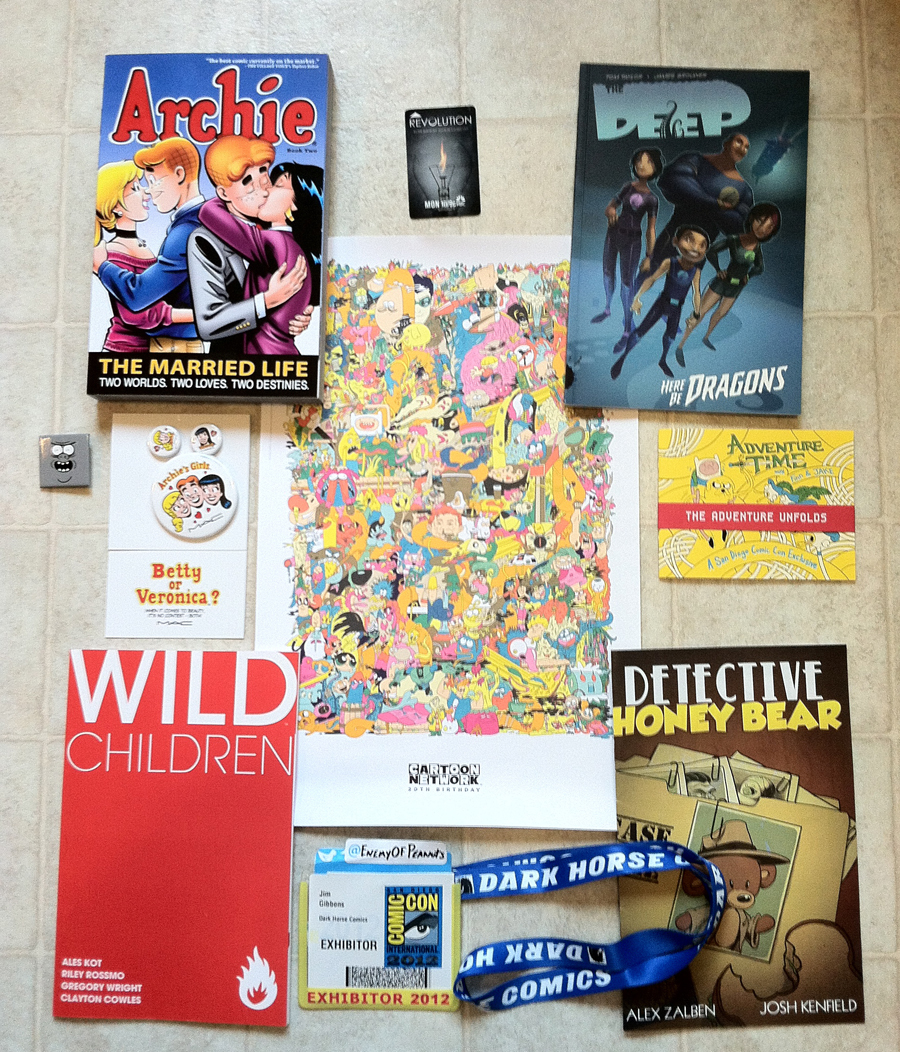 -Volume Two of Archie: The Married Life courtesy of excellent dude Alex Segura.
-My room key, featuring an advert for NBC's upcoming show Revolution.
–The Deep courtesy of rad gent and writer Tom Taylor.
-A Regular Show button from the Cartoon Network Booth.
-Archie/Betty or Veronica? buttons from MAC Cosmetics.
-Cartoon Network's awesome 20th anniversary poster.
-The super cool Adventure Time fold out minicomic courtesy of some super cool Boom! Studios fella (who I met only very briefly, but, as I mentioned, he was super cool and, also, super generous).
–Wild Children courtesy of writer Ales Kot.
-My Comic-Con badge, featuring a radical Dark Horse lanyard and a very cool twitter tag insert courtesy of Mel Caylo and Archaia.
-Detective Honey Bear courtesy of Alex Zalben.
-Also, I bought this really awesome retro t-shirt from the Peanuts booth…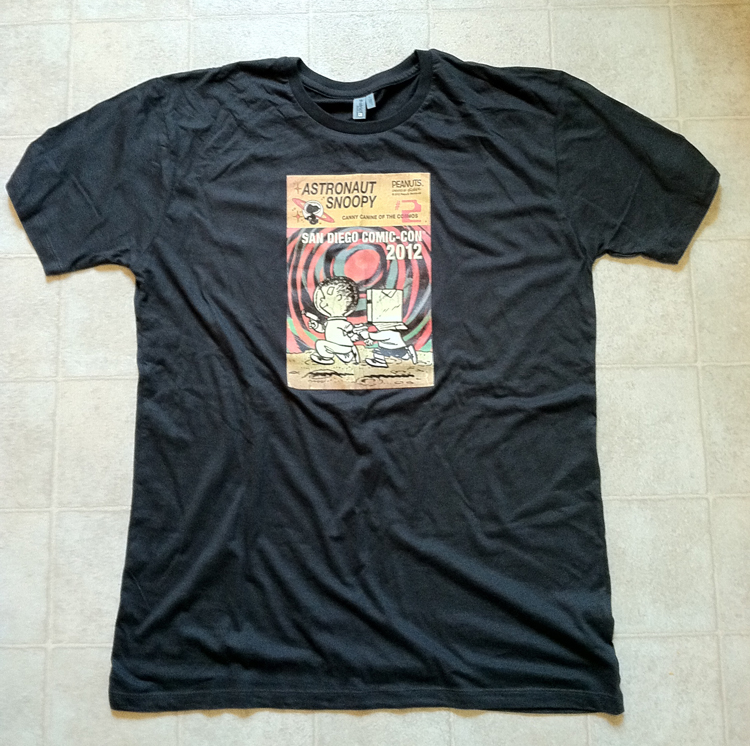 Another fun and successful year! And that does it for Comic-Con recap blog posts. Huzzah!
Similar Posts: