Wow. Long time, no blog…
I just got back from Comic-Con and will bring the ol' EoP up to speed with photos and happenings from that massive event, but first, as Movember approaches, Movember HQ has sent out a great video that explains what some of the funds we raised are going towards.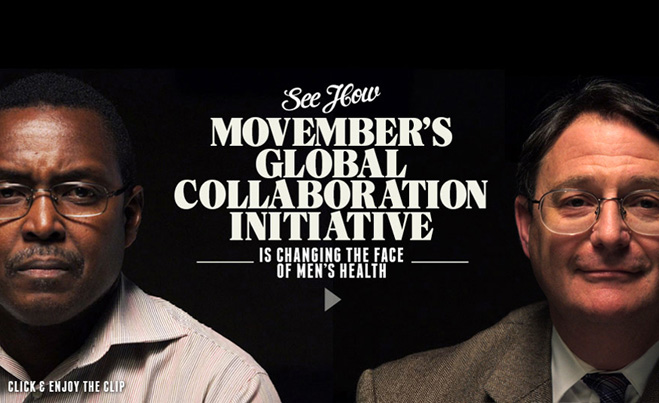 Here's what they had to say in their recent email…
Stop! Collaborate and listen!

Don't worry, as the subject line might suggest, we aren't asking you to sit through an 80s rap video. What we would like to do is show you a short clip highlighting how Movember funds are being used on a global scale.

Did you know that, this year, there will be official Movember campaigns in 21 countries? Having this global presence means we are uniquely placed to bring our men's health partners from around the world together to collaborate, listen, and learn from each other to make a tangible difference.

When it comes to raising funds for prostate cancer, research often gets the limelight, but what is equally important are programs for prostate cancer survivors. Survivorship programs can have a dramatic impact on the quality of life for men, their families and caregivers. They can mean the difference between men living a meaningful, quality life and just living.

Movember is working hard to have a real impact in the area of survivorship and we'd like to share with you what we're achieving. We're taking a global approach, as we know it to be a global issue. Please check out how, with your help, we're making a difference.
This type of effort, bringing experts from around the world to collaborate on solving a problem like prostate cancer and the issues that go along with diagnosis, treatment, and survivorship… Man, things like this are just exactly why I love Movember. There's a spirit behind an idea like a conference full of experts from around the world that is extremely inspiring. It's nice to see the $20K we raised last year ($20,700 between both Ministry of Mustache Growth and Management teams to be exact.) going towards such a progressive event.
I'm glad the emails from Movember HQ have already begun. I'm getting psyched for 2012's campaign already!
Similar Posts: