If you've ever thought, "Sure, helping in the fight against cancer with a donation to Movember makes me feel good about myself and life and the world, not to mention how much good karma it scores me that I can collect in my next life…but what else do I get out of it?!" Well then, you're probably a bit of a selfish individual.
And yet, if you act now, you can get far more than peace of mind from a donation… you can score some original art from Ministry of Mustache Growth & Management Mo Bro Ryan Hill!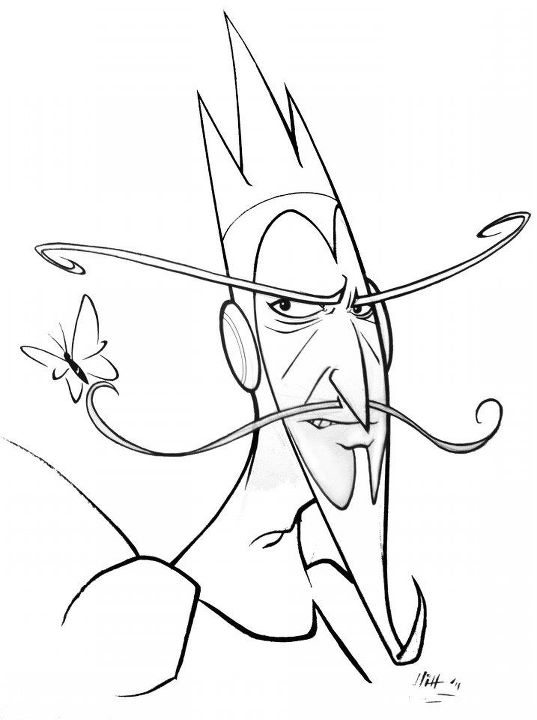 This is a unique opportunity to get some real bang for your Movember donation buck, folks! Ryan Hill—known for being a rad dude, but also for coloring this vampyre comic series, this upcoming sci-fi series, and this excellent piece of Batman art, among other excellent comics work—is shelling out sweet art for cancer-fightin' donations?! That's an offer you don't want to miss.
From Mr. Hill…
Okay! So I gotta try and kick my Movember game into high gear. Now for every $25.00 dollar donation I'll do a fully drawn and inked 11×14 head sketch of ANY comic or cartoon character you want with a sweet stache! Any $50.00 donation and I'll do a full 11×14 character sketch. Any donation $75.00 or more and I'll do a compete 11×17 illustration with a character in the mustached adventure of your choosing. If you choose to donate just contact me here or on my Movember page to let me know what you want. Offer good till the end of Movember! Donate at http://mobro.co/JospehRyanHill
In short, get off your butts, go donate and get some art in exchange. What are you waiting for?!
Similar Posts: