Recently, I was interviewed by two separate news outlets about working as an assistant editor at Dark Horse Comics. Oddly enough, both of the interviews came out on the same day, causing friend, former co-worker, comic writer and toy publicist Justin Aclin to dub October 7th "National Interview Jim Gibbons Day." Though it's unlikely this moniker shall ever be attributed to any national media holiday, I'm sincerely grateful for the press—it's always nice to be given a soapbox to talk about some great upcoming comics!

Over at ComicBookResources.com's Robot 6 blog, JK Parkin interviewed me about my transition from Dark Horse's publicity department to the editorial department. He also, graciously, gave me a chance to pimp some upcoming projects. Check it out!
My old buddy Brett White, who I worked with at Wizard way back when, chatted with me about my job for Stack Exchange's Science Fiction and Fantasy blog. This interview goes into a lot more depth about what I do as an assistant editor, how I transitioned into editorial and what advice I have for folks looking to enter a creative field. Brett was gracious with this one and let me ramble on quite a bit, so hopefully someone out there finds it interesting. Judge for yourself if you've got a few minutes!
And, aside from two big interviews with yours truly popping up online today, the new Previews catalog (A publication used by comics retailers, reporters and fans as a tool to see what books are coming out in the near future.) arrived and it's chock-full of Dark Horse goodness that I'm working on!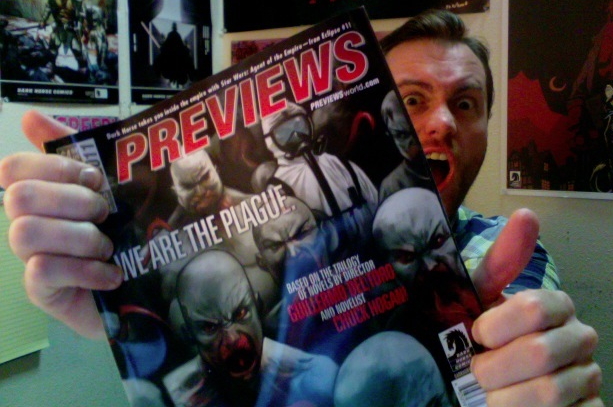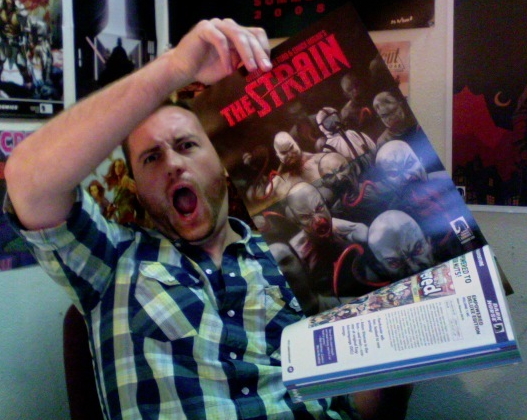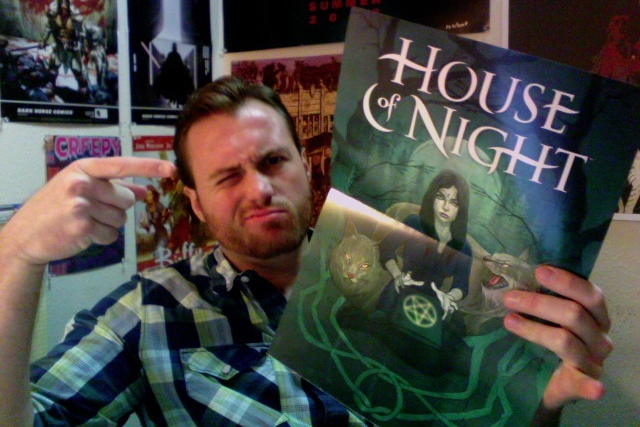 Pretty dang rad! The ground work and my personal work on The Strain began during my first month in the editorial department back in March, so to be this much closer to seeing it in print… yeah, I'm getting pretty psyched.
Please check out these interviews if you're able and don't forget that House of Night premieres in November, followed by The Strain in December! Cheers!
Similar Posts: