Nearly six months after entering the editorial department at Dark Horse Comics, the first book featuring an "Assistant Editor: Jim Gibbons" credit is out now in comic shops. I got my complimentary copy today. Check it out!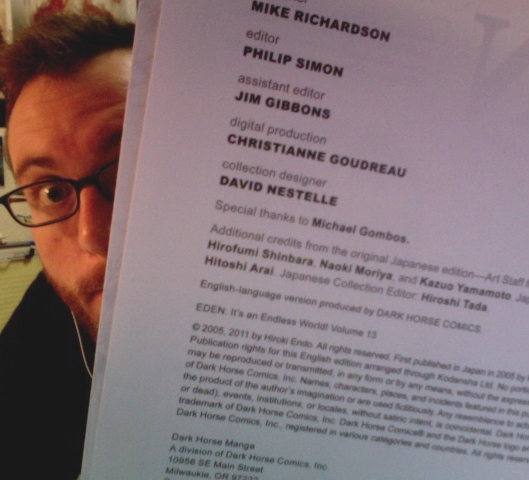 Huzzah!
This first credit is from Eden: It's An Endless World! Vol. 13 by Hiroki Endo. I owe a big thanks to editor extraordinaire Philip Simon on this one. I did a lot of basic, "learning the ropes" type work on this, but he was kind enough to recognize that with a credit. Thanks much, Mr. Simon! Happy I could help!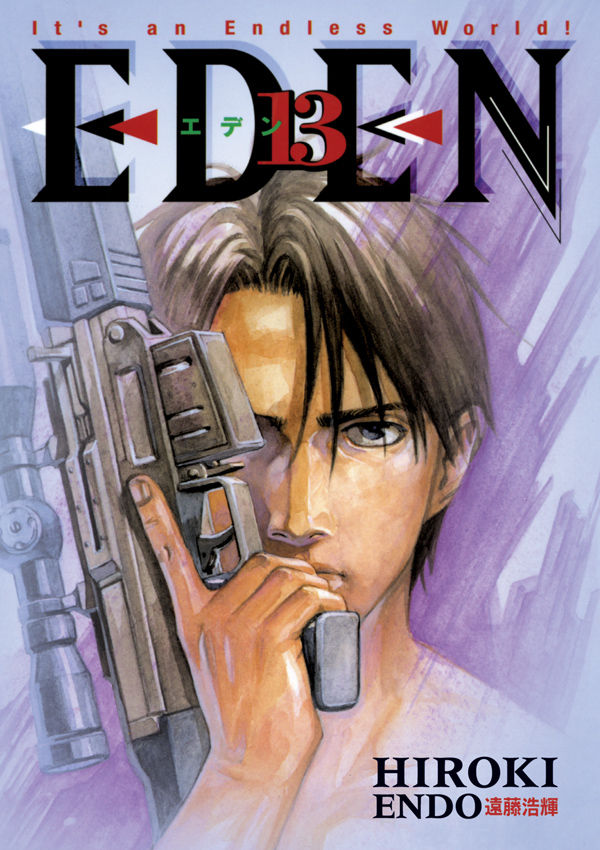 There are quite a few more books with my name in the credits that will pop up during the remainder of the year, and while I'll certainly blog about some of the excellent comics I'm lucky enough to be working on, I won't post gratuitous, "patting myself on the back" photos showing my name in the credits for each one. Probably not, at least. Still, I thought the my first editorial credit deserved a bit of self-congratulation. No shame… NO REGRETS!
Eden: It's An Endless World! Vol. 13 is available now, if you're interested. Hit your local comic shop or TFAW.com for more info! (Warning: This book includes both sex and violence. Not a bad way to start off my assistant editor career, huh?)
Similar Posts: