Normally, At the Mercy of The Crowd is a feature where I review a single new release comic. Between personal preferences, suggestions and votes, it came down to three titles last week: Marvel's X-Men First Class: Cyclops One-Shot, DC's Jimmy Olsen One-Shot and Image's Butcher Baker: The Righteous Maker #1. Three very different comics that all looked like they'd be good reads. I wanted to check them all out, so I decided to bend the rules. I bought'em all, read'em all and here's what I thought…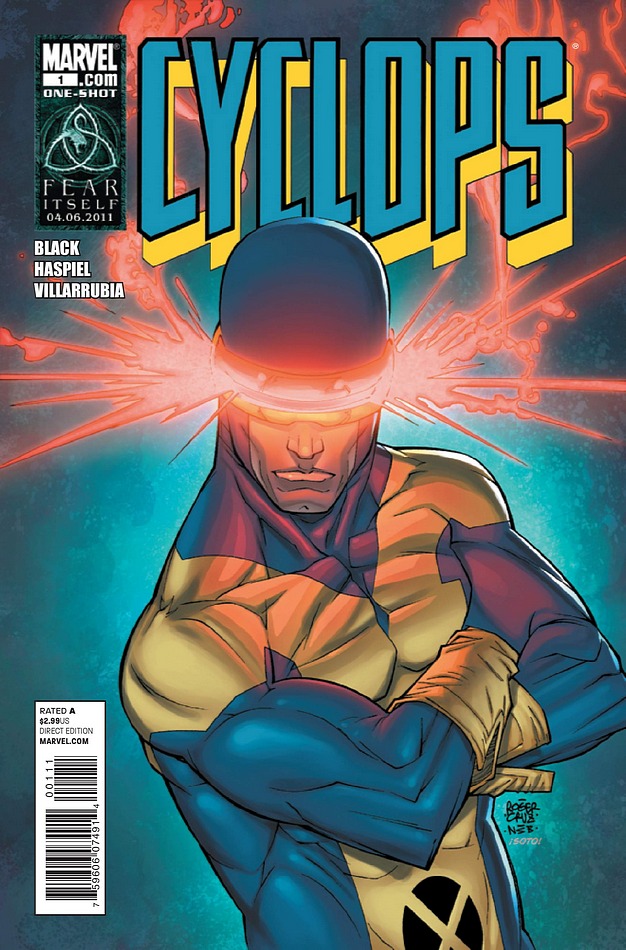 I really enjoyed Jeff Parker and Roger Cruz's initial run on X-Men First Class, so a Dean Haspiel illustrated issue about my favorite X-Man was kind of a no-brainer. Writer Lee Black puts together a fun little solo tale for Cyke in which he pursues a bunch of goofy old Marvel baddies who bust up his local coffee shop, but—as expected—the Haspiel art was the real sell for this comic. Retro, smart and kinetic, this artwork is perfect for a flashback series while still being beautifully done and modern. Good, good stuff!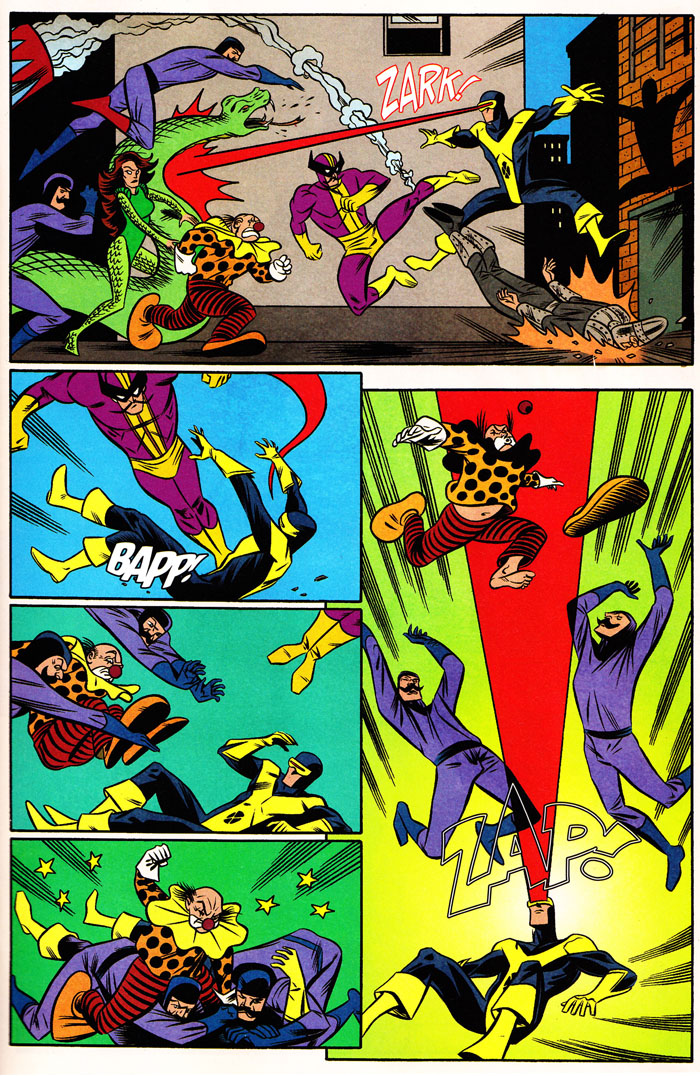 A nice little comic that's well worth the $2.99. Give it a read and pass it along. It's a great issue for sharing with comic fans and non-comic readers alike, especially if you can share it with a kid. Let's hook'em on comics while they're young, people!
The second comic I enjoyed this week was Nick Spencer and RB Silva's Jimmy Olsen. Acting as backups in Paul Cornell's Action Comics last year, this issue collects the previous installments and concludes Spencer's story for the sophomoric star photographer of Metropolis' Daily Planet.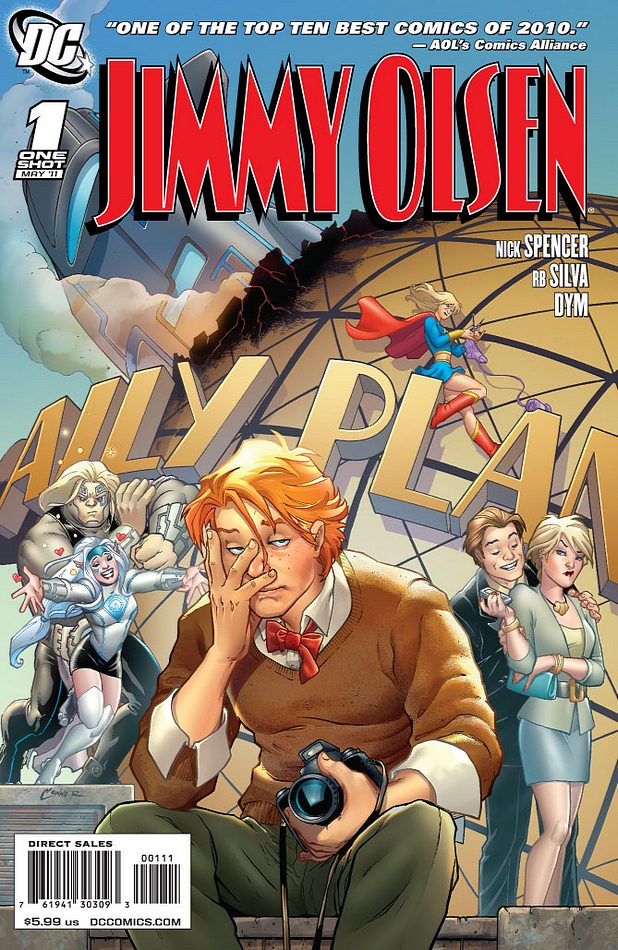 As you can see by the cover, Comics Alliance named Jimmy Olsen one of 2010's best comics and I'm in complete agreement with those fine folks. I'm never been a big Superman guy and never really cared for Jimmy Olsen before, but Spencer's snappy and solid dialogue and Silva's comic and expressive art quickly made me a huge fan of the character. It's fun, funny and has just about everything you could ask for from a 68-page comic issue. The short chapters in the greater story keep the flow clipping along gingerly, the dialogue—again—is delightful and you get a complete story by the time you've reached the back cover. A very satisfying read. Two quick examples of of what you're missing if you haven't given this a read…
Butcher Baker, the final book, is in no way safe for kiddies like the two aforementioned comics. It's a comic chock-full of balls-to-the-wall superheroism, distorted patriotism in action, sex, drugs, death, mayhem and nudity.
Side note, I think balls are the only genitals that don't make an appearance in this comic.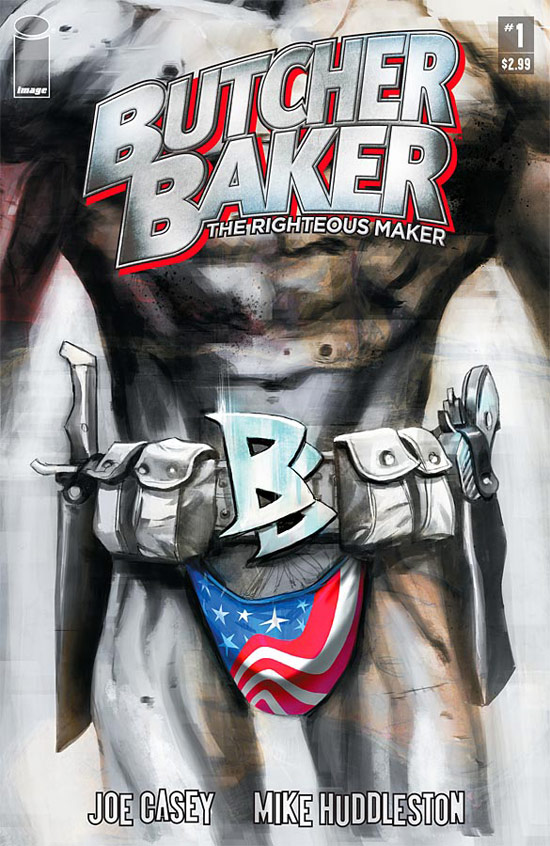 Joe Casey and Mike Huddleston deliver a stylish, unbridled first issue of a series that could really go anywhere, which makes it quite intriguing. If you're a fan of action movies starring bad asses that don't mess around, seems like this book won't let you down. The art is also fantastic, but being R- to X-Rated for majority of the book, I'll just suggest you check it out if you're interested—which, as I've said, you should be (presuming you're over 18).
Not a bad week. I went three for three at the comic shop! Not bad! All recommended reads as far as I'm concerned. If one of these sounds up your alley, I doubt you'll be disappointed.
Similar Posts: