I'm not big on naming favorites. I like plenty of different things for plenty of different reasons, and hate when I'm forced to boil down all the great comics (for example) I love into a single pick during casual conversation. However, selecting a choice book to highlight when this question comes up is highly preferable to falling into the annoying nerd stereotype that would likely answer with long-winded and possibly pretentious answer. (Sorry, my fellow nerds! I've heard that happen far too many times and man, can you not hear how annoying it is? Really?) My standby for when a question of favorites arises? Mike Mignola, John Arcudi and Guy Davis' always satisfying B.P.R.D.
B.P.R.D., a Hellboy spinoff series and paranormal ensemble cast drama, is a comic I can easily assert as a favorite despite my aversion to oversimplifying things in a comics conversation. Sometimes a short practical answer is best, and B.P.R.D. is there for me when I want to tell someone about a great series that can speak for my comic reading style. With Mignola's mythos, Arcudi's deft ability to keep you interested in a dozen uniquely intriguing characters while infusing life and humor to high-paced plots or haunting horror yarns and Davis' kinetic and emotive art style, it's easy to jump into B.P.R.D. for a quick romp or to stick around to try and learn all you can about this tremendous bit of fiction.
I'm excited, I'm rambling and I'm gushing a bit. Point is, give this book a read. You won't be sorry. If you are, I'm sorry, that means there's something terribly wrong with you.
Now, the real reason I began this post (Before the rambling began.) was because the most recent B.P.R.D. story line, B.P.R.D. Hell On Earth: New World, featured a sequence so completely fantastic that it made me wonder how anyone could see it and not want to read this comic. Get ready to feast your peepers on that very sequence, folks!
Here's the basic setup…
Ben Daimio was a bad ass member of the Bureau for Paranormal Research and Defense. Due to a mystical affliction (See B.P.R.D. Vol. 8: Killing Ground for more!), Daimio left the team in 2008. Two years later (in comics publishing time, at least), B.P.R.D. mainstay Abe Sapien is following up a lead and runs into Daimio. Cue investigation followed up by the appearance of a monster and then, cue action!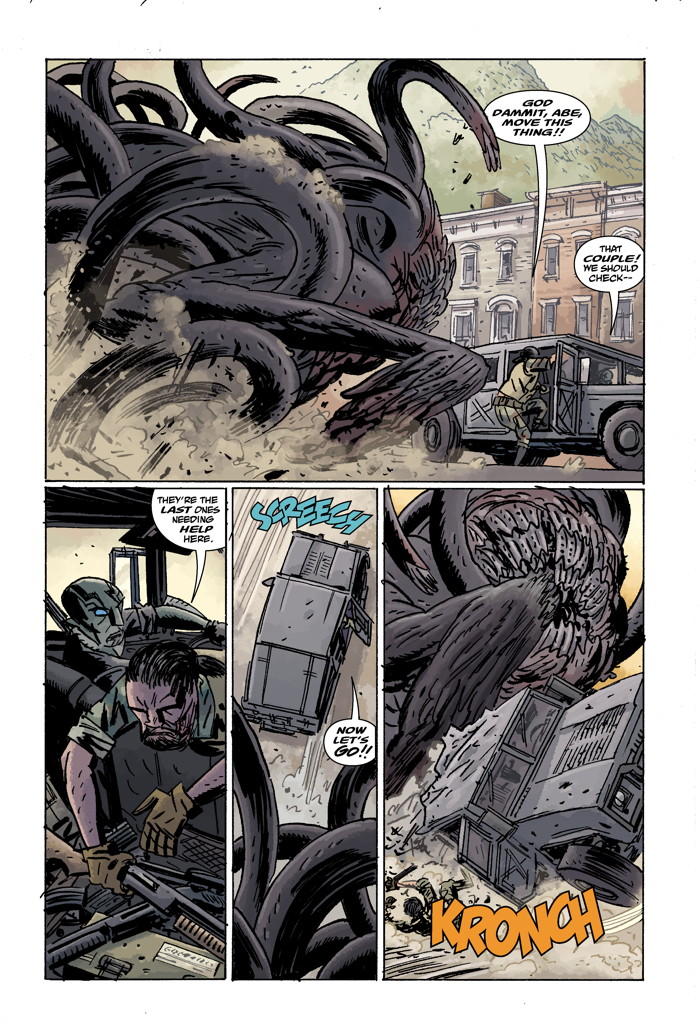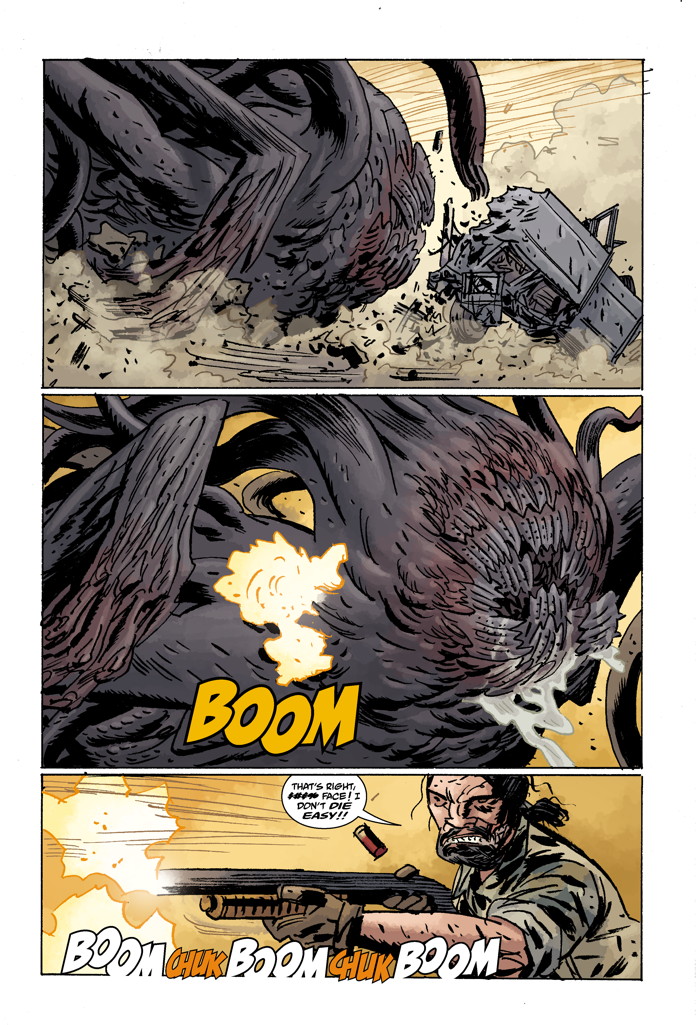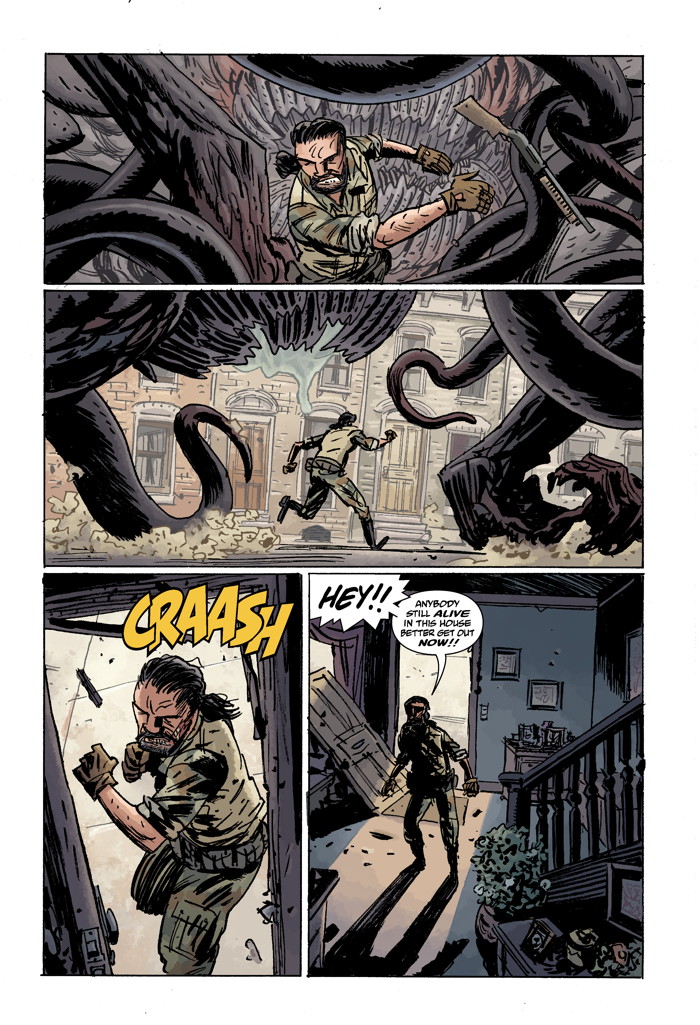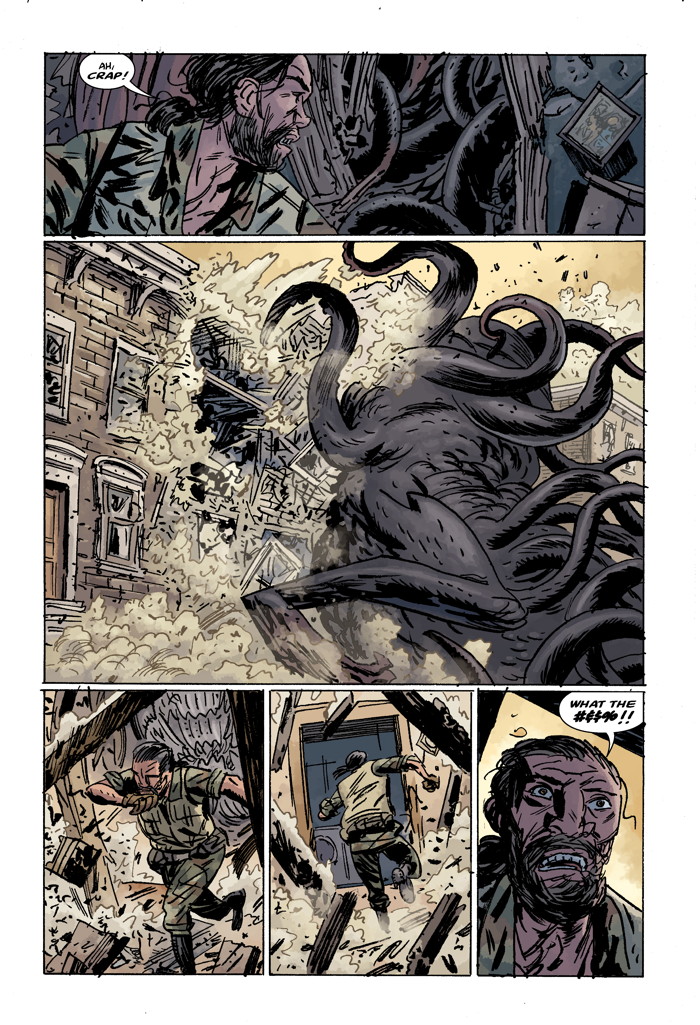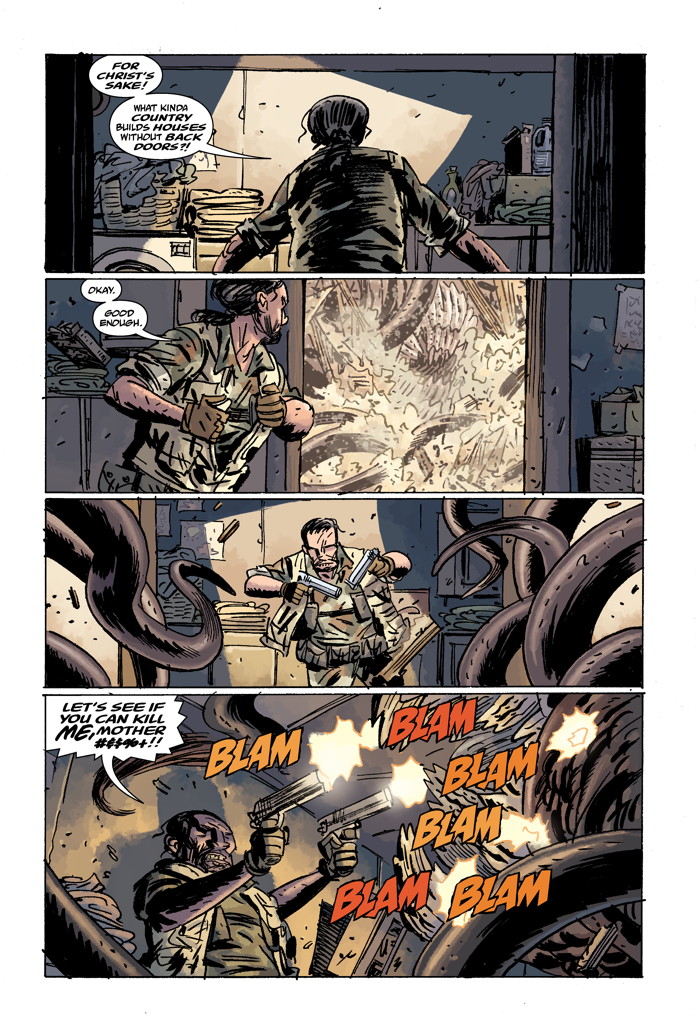 When oversimplifying seems easier, I tell people this is my number one favorite comic. Following suit, if they asked me to show them why, I'd show them this. It's not that simple, but that's the (relatively) quick version.
Similar Posts: