I drank my first beer around a campfire in the Northwoods of Wisconsin when I was 16 years old. Due in no small part to that experience, a hearty drink—in my mind—is always best after a bit of adventure, ideally with steadfast compatriots.
Another cornerstone of proper drinking came when I reread Tolkien's "The Lord of the Rings" as Peter Jackson's hobbit-filled movies came to theaters. Each flagon of mead tipped up at a small inn or skin of wine passed around a campfire from that fantastic epic allowed my ideal for how a drink should be enjoyed to take further root in my mind and imagination.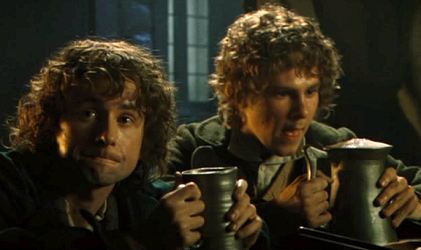 Finally, studying abroad in England allowed me to learn the joy of proper pub culture. Often a much warmer community experience than American bars, a cheery local watering hole on a dreary day can be magical.
So… what's the point? What am I getting at? Well, after seeing an article online today (via Seen All Over) from Draft Magazine, I think it's time I get to know some of the best beer bars in town—though not without a bit of work involved. I'm proposing—for myself, and anyone who wants to join in anywhere along the way—a Beer Trek!
Here's the deal…
1. I've selected four of Draft Magazine's seven "Best Beer Bar" locales in Portland.
From Draft…

THE GREEN DRAGON
Portland, Ore.
Rogue Ales took this bar last year, but you'd never know it sitting inside this converted industrial space: 50 taps present local options from Lucky Lab to Silver Moon. When the bar opens its large garage doors, enjoy a cool breeze; if the weather's exceptional, take your beer out back to the picnic tables. 928 S.E. 9th Ave., pdxgreendragon.com (serves food)

BELMONT STATION
Portland, Ore.
Belmont Station is where connoisseurs and newbies alike come for a calendar packed with meet-the-brewer nights to events like the recent Crazy Beer Week. If you go on an off night, you'll still find the likes of Mikkeller Monk's Brew pouring from the 20 taps, and 1,200 bottles in the adjacent store. 4500 S.E. Stark St., belmont-station.com (serves food, 400+ beers, sells beer to go)

HORSE BRASS PUB
Portland, Ore.
Phenomenal beer and proprietor Don Younger's zeal make this place one of the very best bars in the country. Inside the shadowy, wooden paneled bar, year-round Christmas lights show the way to the taps, a collection of 53 gems pouring locals from BridgePort and Terminal Gravity alongside regional guests. Tip back a pint of Younger's Special Bitter on cask alongside a plate of fish and chips, and you'll swear you're across the Pond. 4534 S.E. Belmont St., horsebrass.com (serves food)

BAILEY'S TAP ROOM
Portland, Ore.
This brightly lit corner bar in downtown Portland straddles the fence between business and casual. Beer enthusiasts come for the 20 taps and nearly 100 bottles, focusing primarily on Oregon breweries. With its city street locale and window seating, this is the best place to people-watch while downing local beer. 213 S.W. Broadway, baileystaproom.com (serves food, sells beer to go)
2. I'll walk from my neighborhood to Green Dragon to Belmont Station, then Horse Brass and—finally—back in my neck, Bailey's.
3. I'll spend at least an hour at each location. I'm thinking 12pm to 1pm at Green Dragon, followed by 2pm to 3pm at Belmont, 4pm to 5pm at Horse Brass and then 7pm till 8pm at Bailey's. That's the grand scheme, at least.
So… thoughts? Anyone digging this idea as much as I am? I mean, who doesn't want to drink great beer all day and walk enough to expunge some of the guilt of sipping brews for hours on end?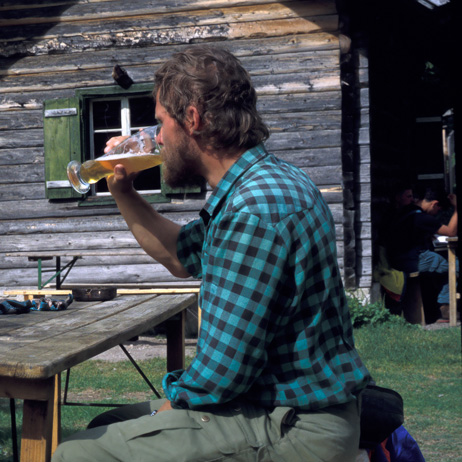 I'm thinking of trekking out maybe Saturday or sometime in the near future. Of course, when it all goes down, not everyone who's interested has to walk the whole way. Meeting up with the Fellowship, if you will, can add an awesome element to the brew-heavy journey! Just tossing this all out there… It's a Beer Trek, folks! Good times!
————
Suggested route, for those whose curiosity is piqued…
View Larger Map
Similar Posts: