Happy Thanksgiving Eve, USA peoples! I'm a few beers deep and need to get to prepping some sexy, tasty, cool bacon and cheddar mashed potatoes for tomorrow, so what say we get straight to the 'staches, huh?!
You can help fight men's cancer by donating to my Movember efforts here. Seems like a great thing to do on Thanksgiving, no? Give thanks by actually giving money to a great charity… pretty sure the karmic goodness flowing your way after that will make them mashed pertaters taste that much better! So, in short, donate. You've got a few well-spent bucks to lose and millions of prostates to save, so… do you want to be a hero or a wiener? A hero? I thought so. Donate here: http://us.movember.com/mospace/12430/
Ok, 'staches. As Tone Loc once said, "Let's do it!"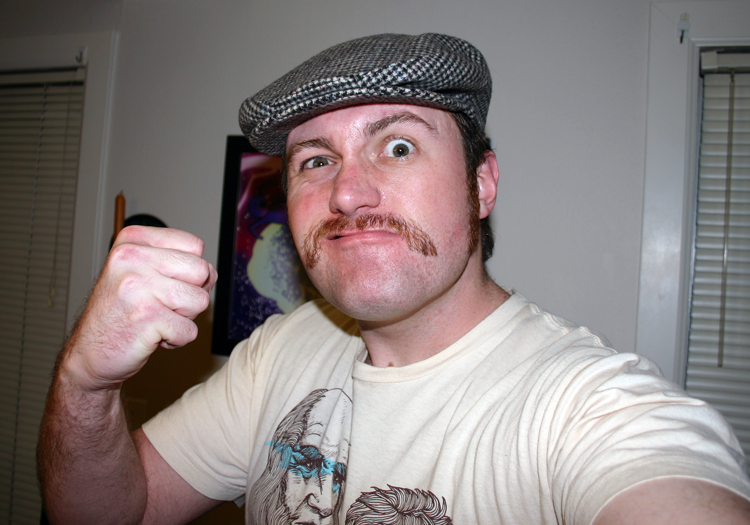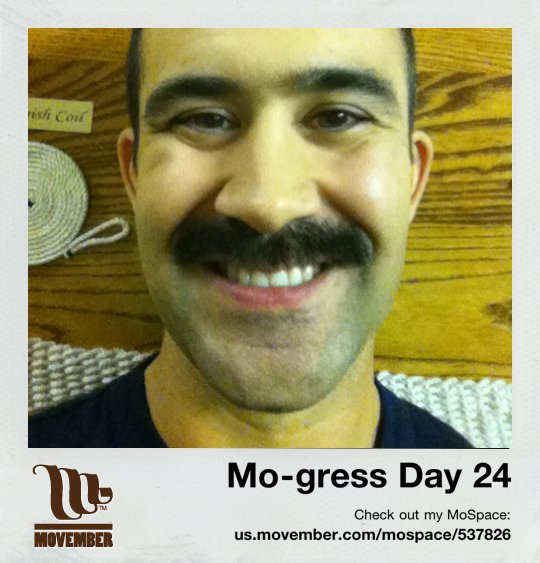 Over at Dark Horse, we recently ran a blog post entitled "What Are YOU Thankful For?" It featured DH employee testimonials about what they were particularly appreciating this Turkey Day. Marketing maven Melissa Richardson, who's literally been surrounded by mustachioed men at work for the past month, took the occasion to plugg Movember with her "thanks" (Thanks, Melissa!)…
"I am thankful for Movember. Without which I would not be surrounded by man-stache all… month… long. Happy Thanksgiving!"
—Melissa Richardson, Content and Scheduling Coordinator
And here's the mustache-filled photo that accompanied that quote…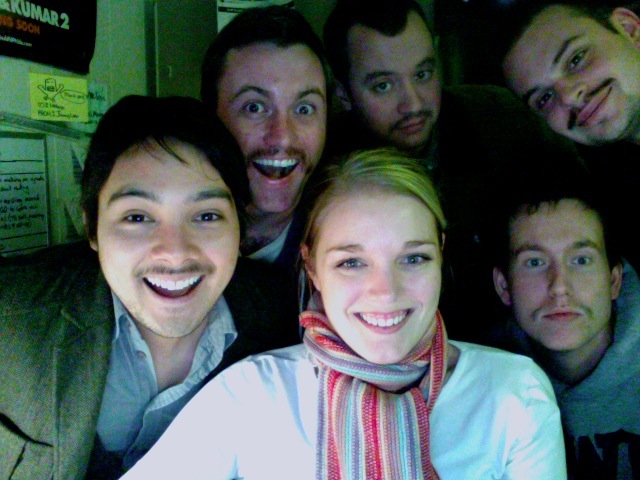 Alright! Donate here and fight men's cancer! Thanks for stopping by and checking out these blog updates. I'm thankful for it, so—again—thank you all!
Ok, get outta here! Go fill up on stuffing!
Similar Posts: