Portlanders, you're gonna want to keep the night of Wednesday, Movember 17 free. Why? Well, Mammoth-Stache will be hosting a double feature of ferocious mustachioed-movie action at Red Flag that you won't want to miss!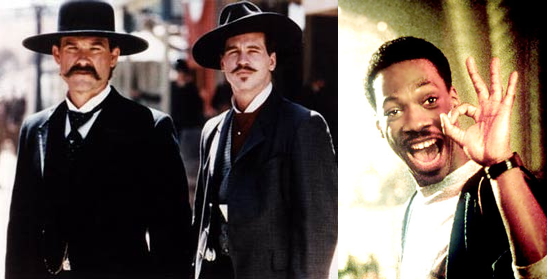 From the Facebook event page:
Manly Mustache Movie Night at Red Flag
Time:
Wednesday, November 17 at 8:00pm – November 18 at 2:00am

Location:
Red Flag
344 Northeast 28th Avenue
Portland, OR

Info:
Team Mammoth-Stache (which features members from Dark Horse Comics and SeenAllOver.com) has teamed with Red Flag for a celebration of manly mustaches in macho movies to promote Movember, the charity fund-raising event where men grow a month-long mustache to change the face of men's health and fight men's cancer!

Please come out and join Portland's Movember participants—a series of Stumptown 'staches—and mustache-supporters for a night of fun, facial hair and manly, manly movies! (And hey, if you want to bring a donation along to help fight men's cancer, that's good too!)

We'll be kicking things off with a showings of the 'stache-filled "Tombtstone" and "Beverly Hills Cop." Be there!

More info on the Movember campaign here: http://us.movember.com/

Learn more about Mammoth-Stache here: http://us.movember.com/mospace/12430/

(We'll be doing an End of Movember event at Red Flag on December 1st with more movies… save the date, suckas!)
The event can be found on Facebook, as previously mentioned, and Movember.com. If you're in the area, I highly recommend you head out for this rollicking good time! Good beer, goofy movies and great mustaches… there's no better way to celebrate Movember!
———
Donate now and help fight men's cancer!
———
Update! The Portland Mercury wrote up our event at Red Flag! Check it out, grab that link and spread the word!

Similar Posts: