As we near the end of week one, I'm pretty pleased with the progress you'll see in today's set of mustache photos. Sure, no one's looking good yet, but we've all got solid foundations to build upon and that's the best way to start. Dan Gibbons and Steve Olson are definitely today's MVPs. Their 'staches are really starting to pop.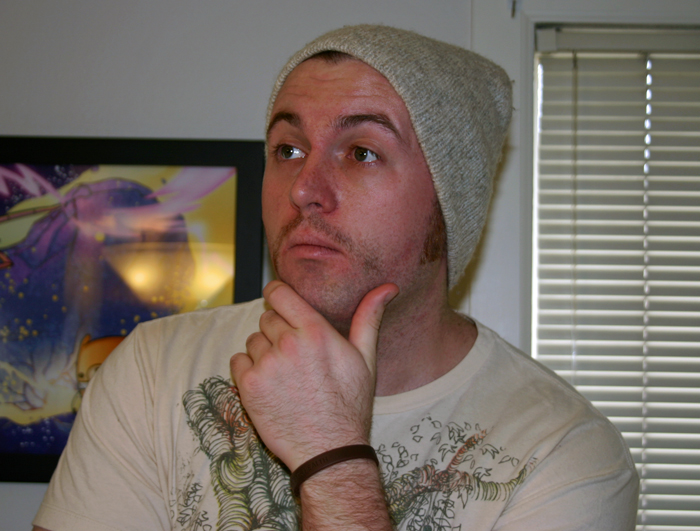 Dan's definitely adding a little extra creepiness to his Day 6 'stache with the hoodie and sunglasses. I love it!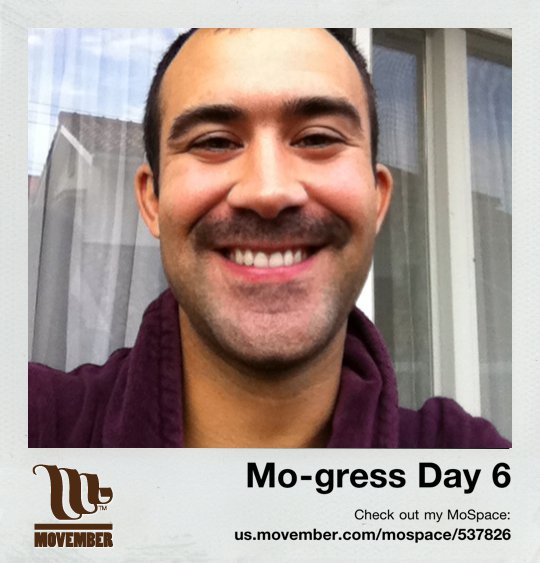 From Marc's Mo Space: "We are at the phase I like to refer to as "Delightfully Dirty." The jury is still out if I will play to my strengths and go with a Regent or if I will try something new (and creepy) and go with a pencil thin a la Vincent Price or Dick Valentine in the High Voltage video. To those who have donated, big ups and much love, for those of you considering, thank you as well."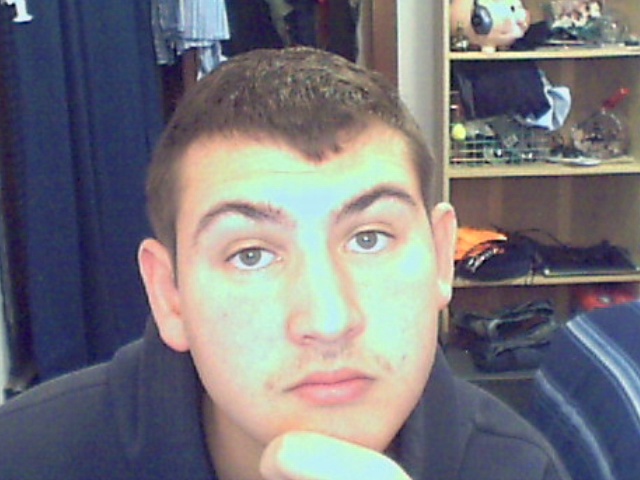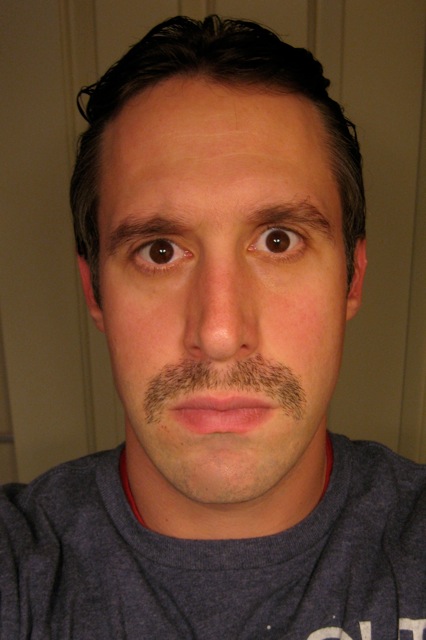 Thanks for stopping by to check our progress. Don't forget, you can donate to Movember today! Thanks for your consideration!
Similar Posts: