Last year, I joined the Movember campaign because it seemed like a fun way to get involved and make a difference in the fight against cancer. Grow a mustache to raise money for education and research about men's health issues? That's my kind of charity!
It's an amazing cause, but one of the main reasons I'm back this year is because the folks who crew the Movember campaign have been generous, kind, helpful and extremely involved. Grassroots gone global, if you will. I blogged about my first foray into Movember madness last year and received a personal message and box of fund-raising goodies from Movember CEO Adam Garone. This year, Andy Leonetti from Movember's LA offices got in touch, gave me loads of encouragement about ramping up Movember efforts in a new city and then sent me a box full of excellent bits of swag!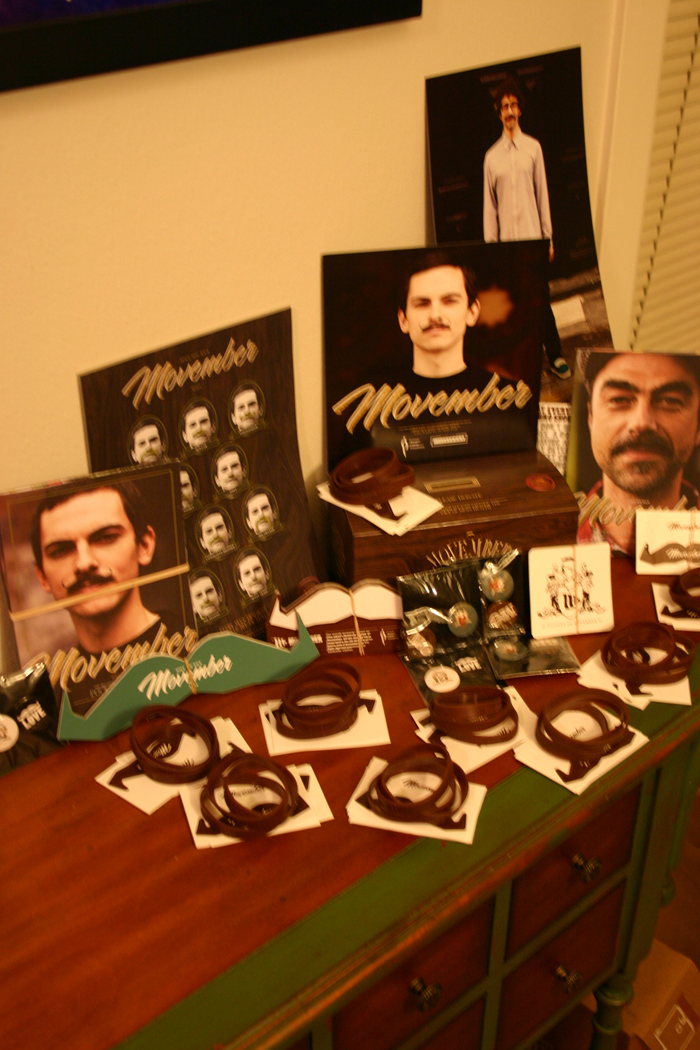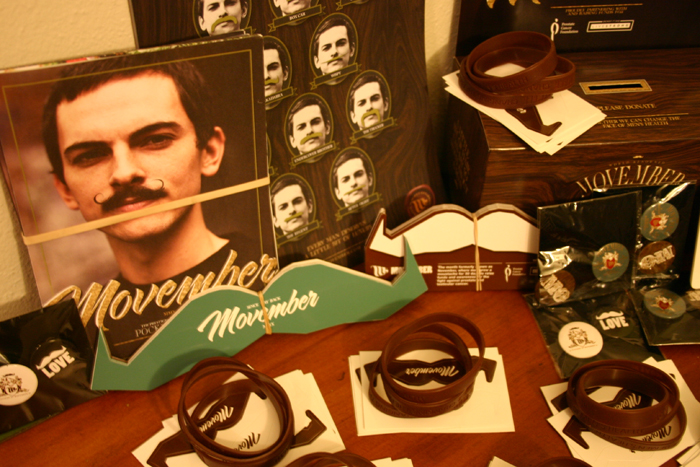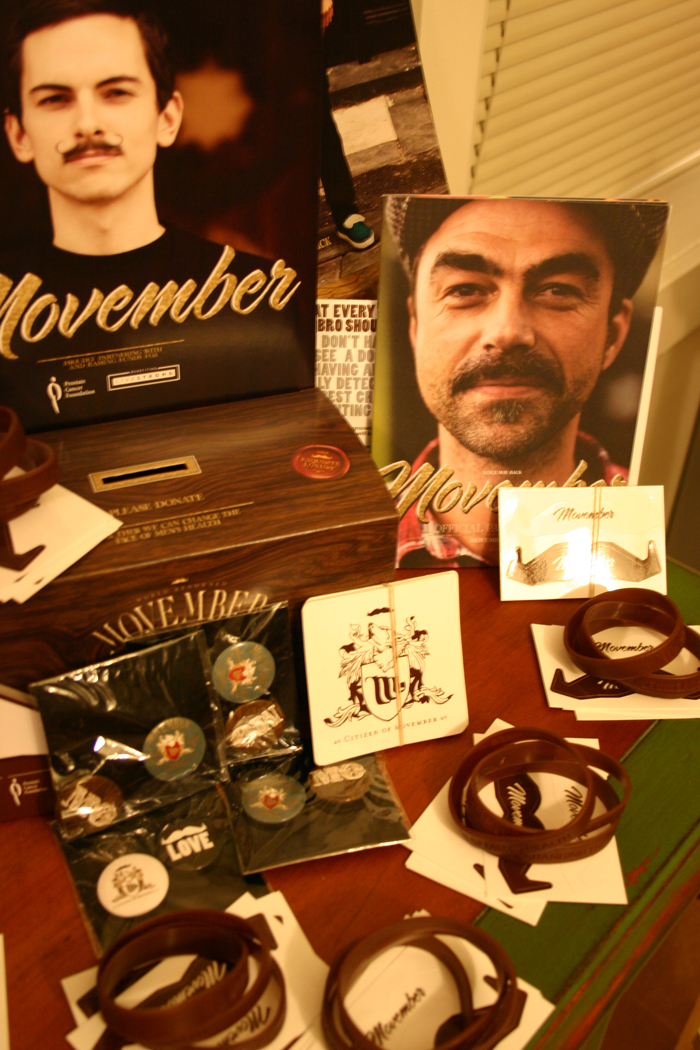 I've divvied up the booty and passed it out to my Mo Bros on Mammoth-Stache and even put some of it to use already…

Big thanks to Andy and Kevin Lenhart (As a grunt at Dark Horse who does a lot of mailing himself, I gotta give props to the man who sent the package too!) for this great stuff! It's personal interactions like these that allow me to speak enthusiastically not just about Movember's cause, but the organization itself! These guys and girls are class acts, folks! Their mission is a noble one and deserves your attention, but the way they treat people who join their campaign is what makes them really special!
Once more, many thanks to Andy, Kevin and the rest of the Movember campaign! You guys, well… you're the best!
———
Donate to my Movember efforts here.
Join my Movember team here.
Similar Posts: