"Watchmen" actress Malin Ackerman recently did a promo for the Movember campaign.


Hey, it's a kinda comics-related and about Movember… how could I not post it?!
The ad is also a great reminder that Movember isn't just an event for men. Much like men can help the women in their life by supporting the fight against breast cancer, ladies can help their masculine counterparts by getting involved in Movember!
Straight from Movember.com, in regards to the above promo…
Ladies—love or hate the moustache—the men of Movember need your support.

To quote Mo Sista Nicki, "The men in my life have supported me annually for the breast cancer events I'm part of, now it's time for me to give back!"

For many Mo Bros, growing a moustache is something new. They are worried about how they'll look and concerned with the first time feeling of tickly lip whiskers. They may need to be reminded that they have taken inspirational action to change the face of men's health. They have courageously decided to grow a moustache to support men's health and cancer's affecting men– this should be rewarded!

A Mo Sista can show support in a number of ways. We suggest they begin by getting comfortable with the moustache, touch it, get to know it, love it! Then, jump right into Movember by starting a team, donating to the Mo Bro in your life, help rally support for the cause, and attend a highly anticipated Gala Parte at the end of the month.

As you can see in the video above, Mo Bro Jonesy and Mo Sista Malin Ackerman prove that the Mo makes the man.
Mammoth-Stache needs your support, ladies! Please, join our efforts this year or make a donation! Thanks!
——-
Update!
Also mustache/comics-related, Venom with a mustache from 4th Letter!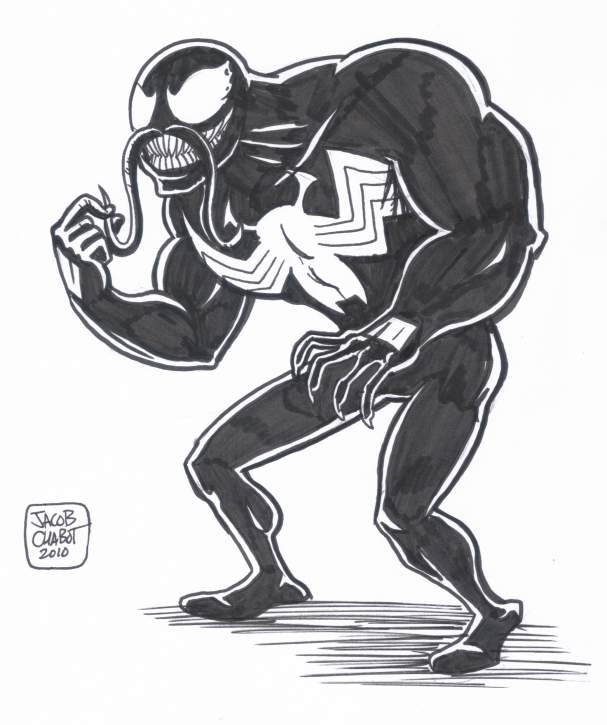 Similar Posts: