Ain't no use hiding it, blogging has fallen completely by the wayside his month. Between turning 26, my parents visiting Jessi and me in Portland for the first time, doing some serious homebrewing, receiving a little bit of money to invest in an HDTV—not to mention the corresponding research (Read: E-Mailing and calling the resourceful Reshad Staitieh.) involved in such a purchase—and having to rearrange/redecorate our living room accordingly, it's been a very busy past two weeks. To the few of you who stop by this blog to see what I'm rambling about, I apologize for the lack of posting. It happens. What can I say? Life, it's crazy, right?!

(Ahoy, if you haven't read issue #37 of Buffy the Vampire Slayer: Season 8, go no further! Thar' be spoilers ahead, me hearties! Be warned!)

Apologies and excuses aside—and to distract from the fact I've hardly posted here or over at Nothing More American all month—I'd like to point out that I have been doing a bit of professional blogging this month. Over at the Dark Horse blog, I've been given the responsibility of tracking all the most interesting and impressive online PR Dark Horse gets each week and compiling it into a blog post chock-full o' links. We're calling this heaping helping of news "Dark Horse in the Headlines"…



…and you can read the first three installments here, here and over here.
Though I try not to toot the "here's what I'm doing at work" horn too much here at EoP, since the downward spiral's already begun…
Check out this online teaser campaign I'm spearheading at work. Spinning out of pride in our line of horror comics and despondency at the state of pop culture's current ruling class of vampires (Twilight, "The Vampire Diaries," etc.), here are a few images that are all in good fun and drive home the point (Stake?) that we've still got some scary vampires residing in the pages of our comics. Take a look!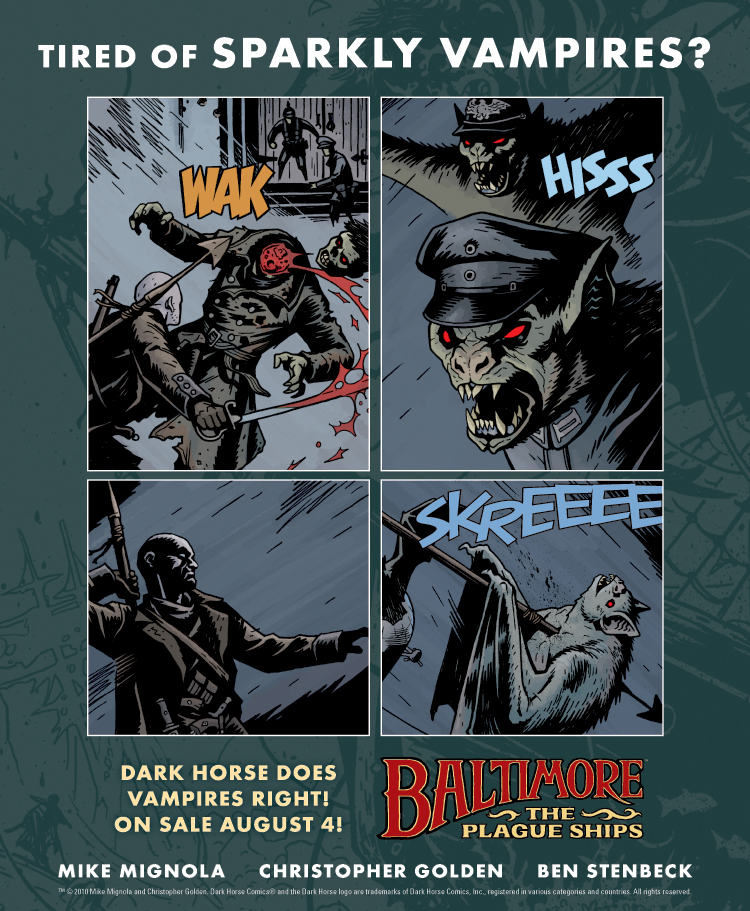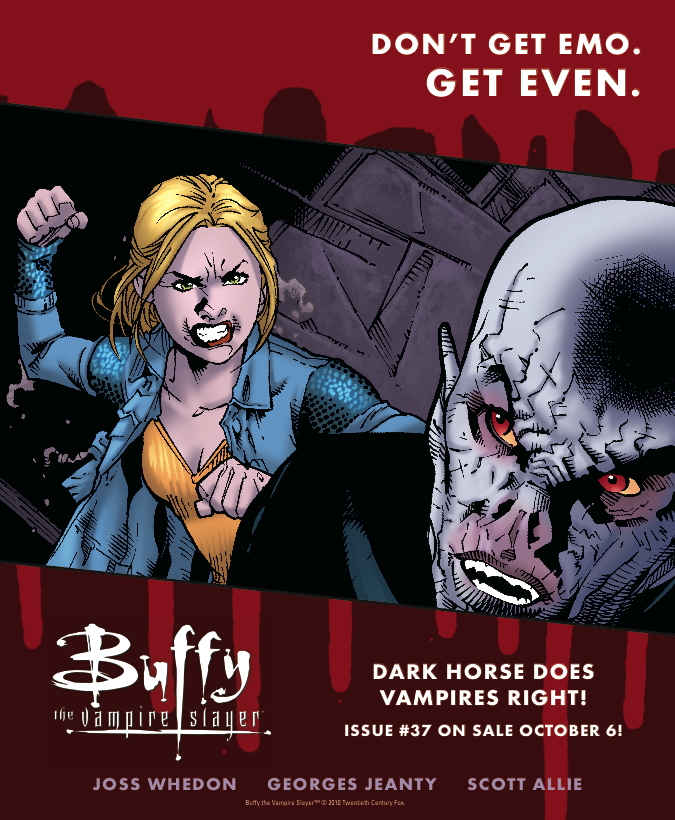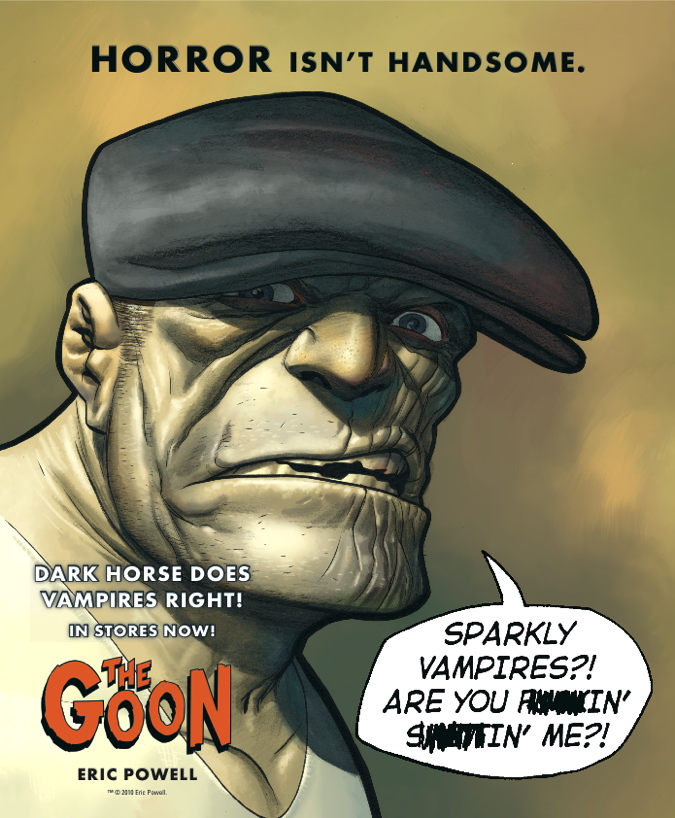 Thoughts? Like'em? Hate'em? Let me know in the comments field below! These teasers have been a ton of fun to put together and a playful way to point a complimentary finger at our continually awesome horror comics over at the good ship Dark Horse! Keep an eye out for more and—hey!—if you like these teasers, snag them and post them up elsewhere!
Ok, enough talk about work! Time to get back to blogging about moustaches, summer camp, crackers and random comic dialogue!
Similar Posts: