Today—August 28, 2010—is the first ever International Read Comics in Public Day. Coinciding with the birthday of legendary comics artist Jack "The King" Kirby, the event was created by Brian Heater and Sarah Morean of The Daily Cross Hatch and encourages people to make themselves visible to the general populace while enjoying some sequential storytelling. Here's a bit more information from the official Read Comics in Public Day Web site…

The concept is fairly simple: we're asking that everyone take an hour or two out of their day on August 28th to read a comic book in a public setting—a park bench, a beach, a bus, the front steps of your local library (we do ask, however, that you be mindful of local loitering laws). Let strangers see you reading a piece of sequential art.

Take to the streets. Be proud. If someone asks what you're reading, say, "a comic book."
So, being a beautiful and sunny Saturday in Portland, Jessi and I loaded up with some comics and headed out to read them in the open air over lunch and coffee.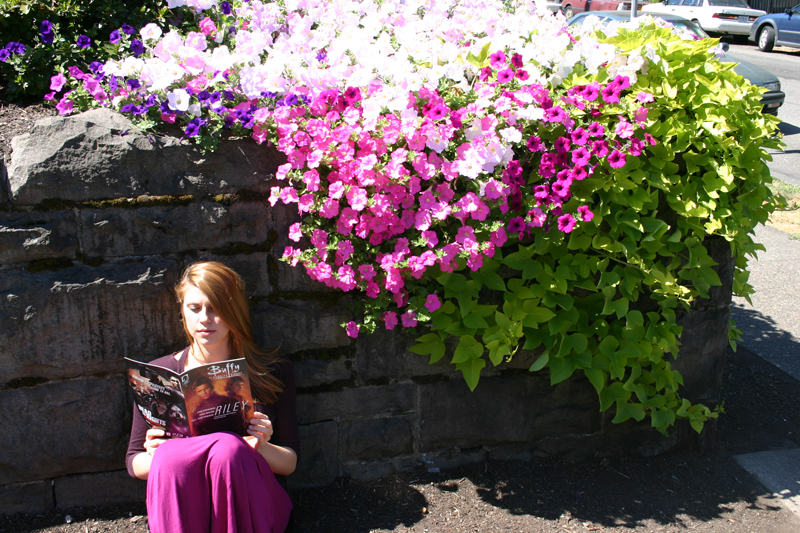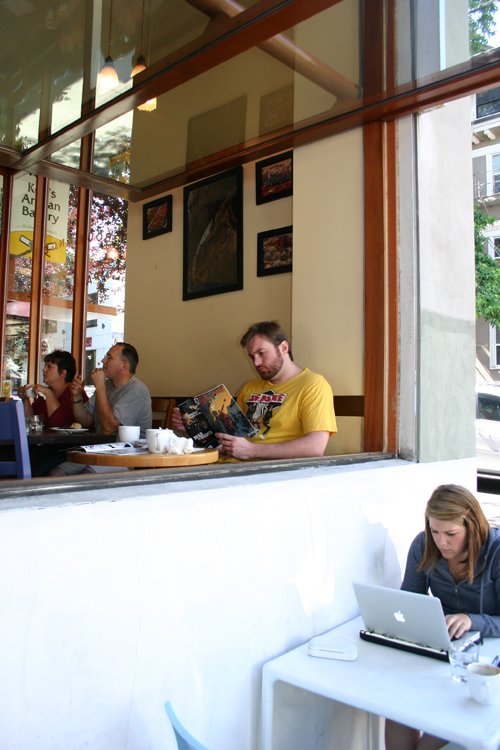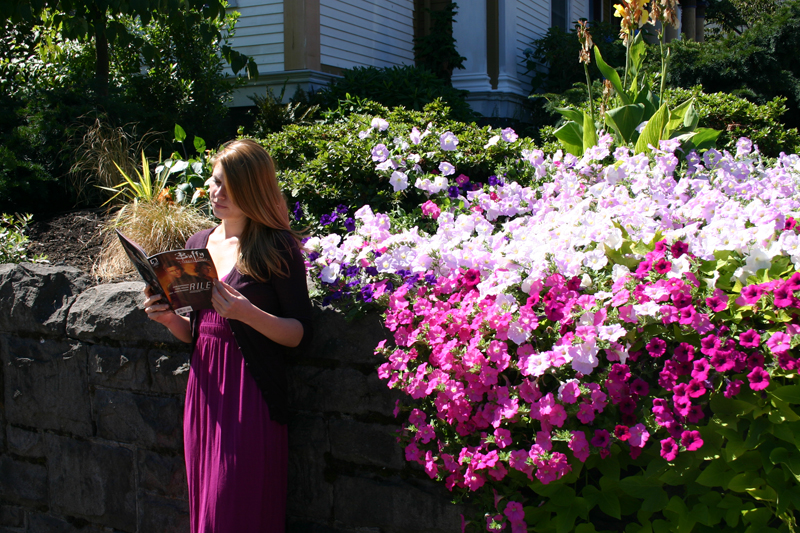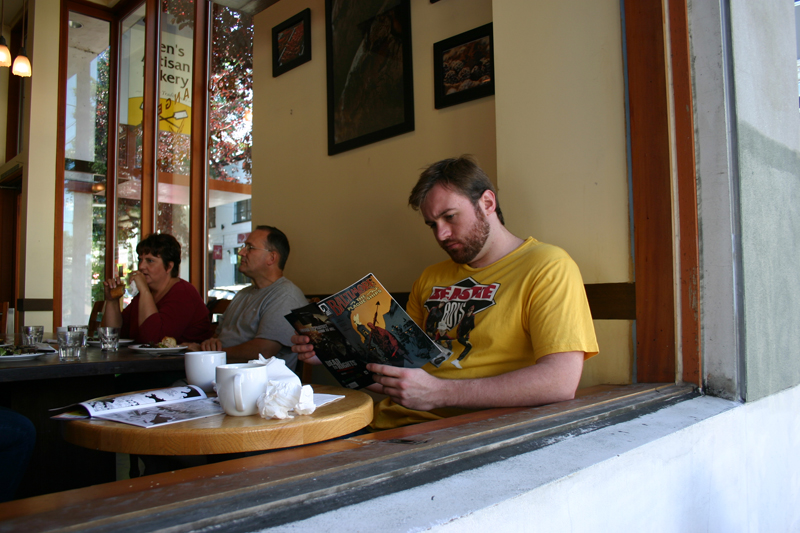 I used to love reading comics and graphic novels on my commute into New York City or on my lunch breaks in the Big Apple. Oddly, since moving to the Rose City, I haven't ended up out and about reading comics as frequently as I'd like. It's nice that Read Comics in Public Day kicked my butt a bit and got me back out there. I love comics over lunch!
Kudos to Brian and Sarah for getting this event off the ground! It was fun and a great excuse to spend part of my Saturday nerding out in public! Saturday isn't over yet, so grab a comic and get out into the world and give it a read! Good times!
Similar Posts: