It's been a while since I've done a ¡Viva Lucha Libre! post, and as I missed a perfect opportunity with "Hellboy in Mexico" coming out on Cinco De Mayo, I thought I'd post this graphic design gem I found thanks to Boing Boing.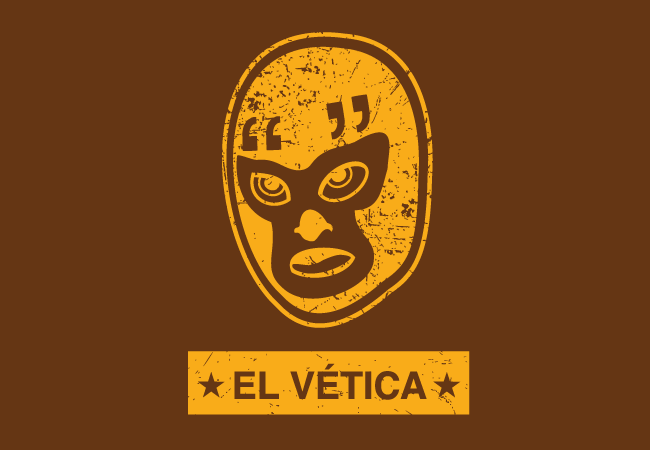 Here's the description from Feed Store:
Celebrating the career of Mexico's only typographer/luchador. El Vética, also known as El Kernudo, fought out of the small town of San Serif. He held the Mexican Inter-Continental belt for an unprecedented 7 years, from 1977–84. He also starred in several telenovelas, most notably Las esposas del Luchador and El Santo y sus Súper Amigos.
Pretty great, and ya know what else? I might as well revel in the luchador goodness and post this extremely cool Richard Corben cover of "Hellboy in Mexico." It would be a crime not to…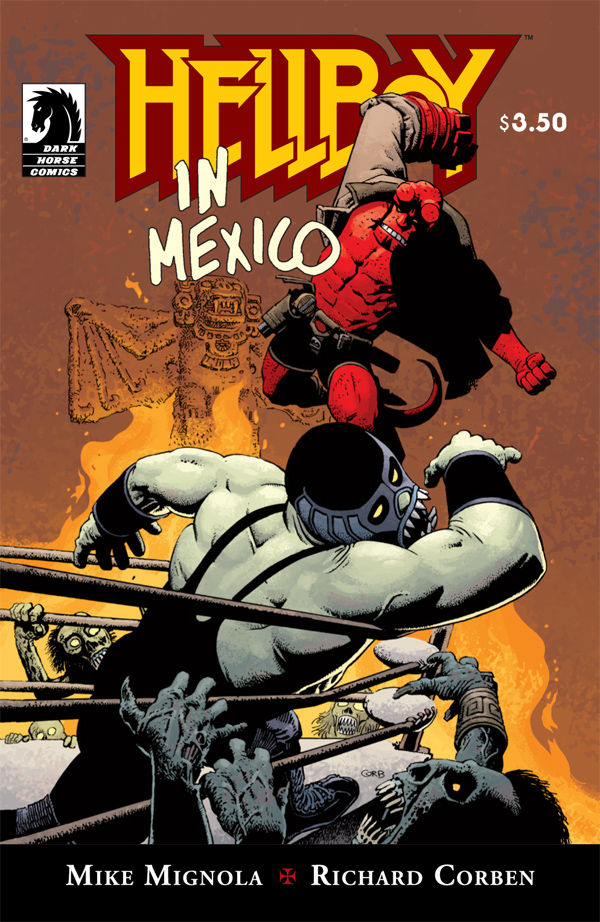 Better late than never, right? More info on the book can be found here.
———
UPDATE!
Just saw this rad Star Wars/Luchador mash-up shirt on Super Punch, so I figured I'd add it to the mix…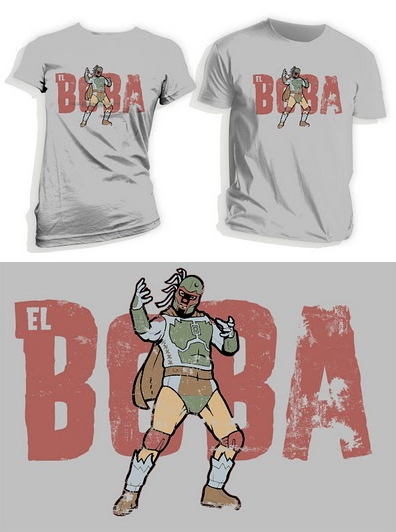 This is a TeeFury shirt. If you haven't checked out TeeFury before, I suggest you do. Each day there is a new shirt that is only available for 24 hours. Also, their shirts are often very awesome.
Similar Posts: