Legendary fantasy artist Frank Frazetta died this week. It seems only fitting that the sad news of his death, the passing of an artist who inspired so many illustrators, would lead to a ton of really touching and gorgeous tribute art. Here's one of my favorites. It's from Scott Campbell…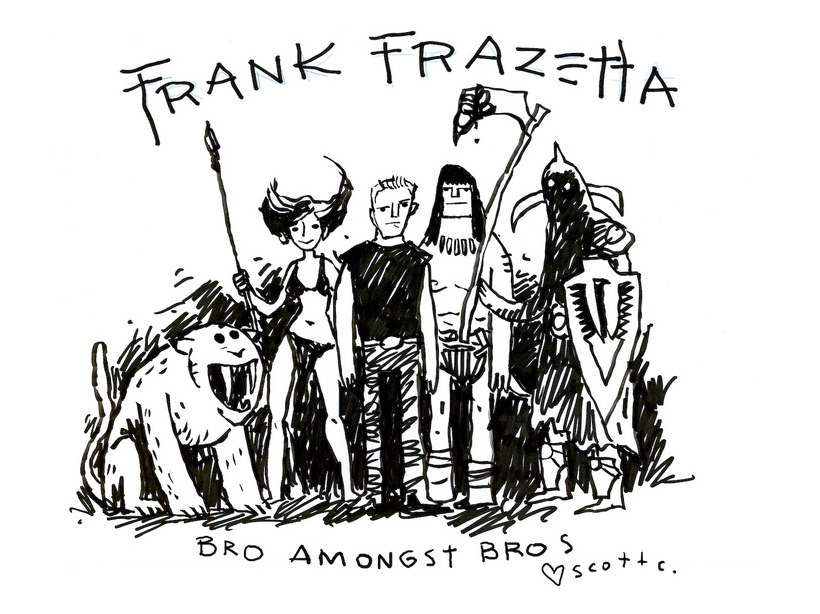 I nabbed the above image from a gallery of video game artists who have done tributes to Frazetta this week. You can see the rest over at Kotaku. The gentlemen over at Comic Twart have been posting amazing tributes all week, and Lauren Pettapiece did a Conan illustration in honor of Frazetta that I liked a lot as well. There are plenty more tributes out there if you are interested, get Googling and you can see much more than this small sampling.
Regular readers of this blog will know that I am a pretty huge Conan fan. Well, I probably would have never stumbled across Conan if Frazetta's illustrations hadn't helped get Robert E. Howard's stories about the Cimmerian adventurer into the hands of people like Roy Thomas, who helped turn Conan into a comic book staple for the past 40 years. So, I'm very grateful for the impact Frazetta's work has had on comics, and thus on me, as well.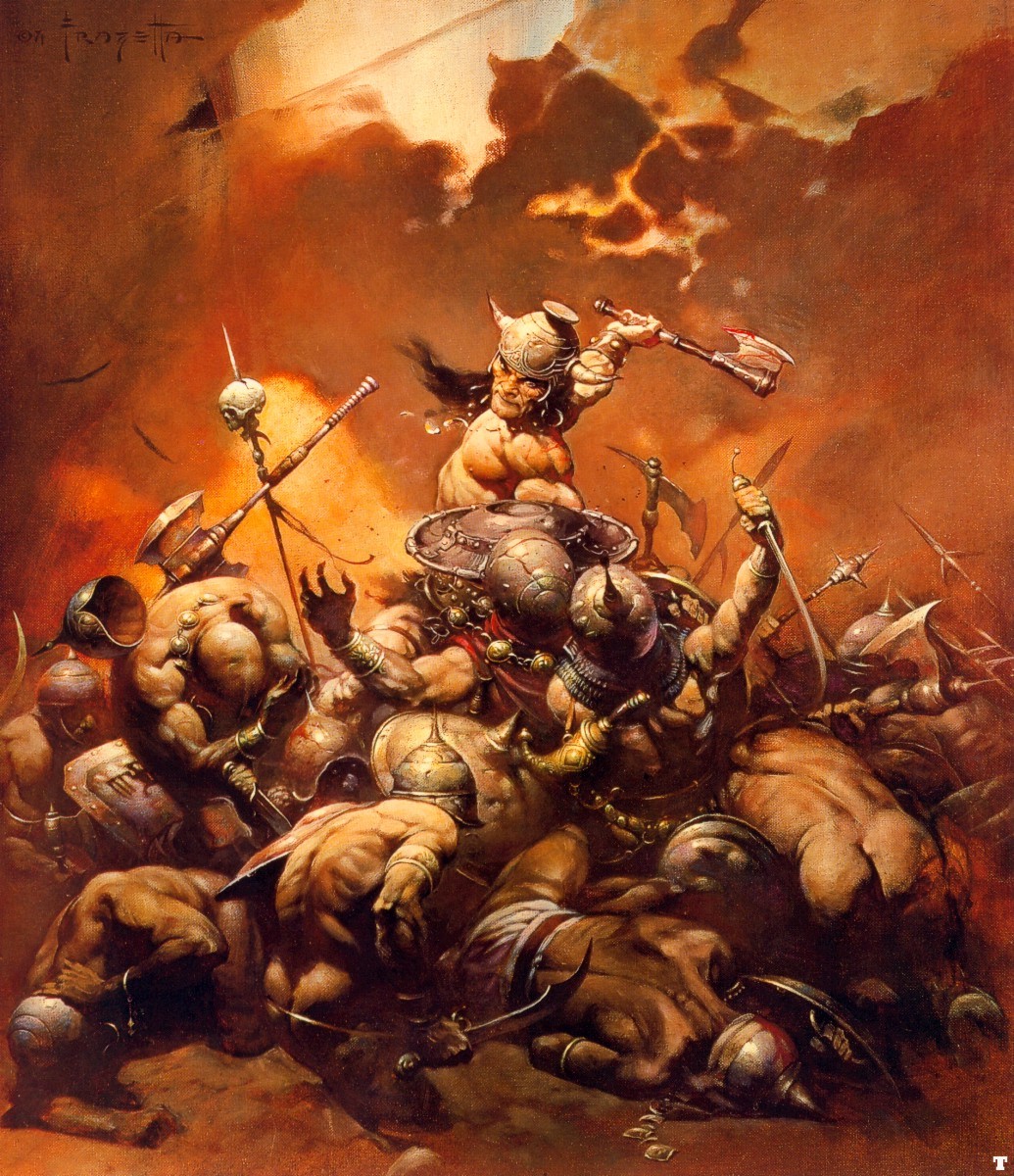 Aside from being a phenomenal and influential artist, Frazetta was also a huge badass, as evidenced by this self-portrait I first saw when this week's tributes started rolling out.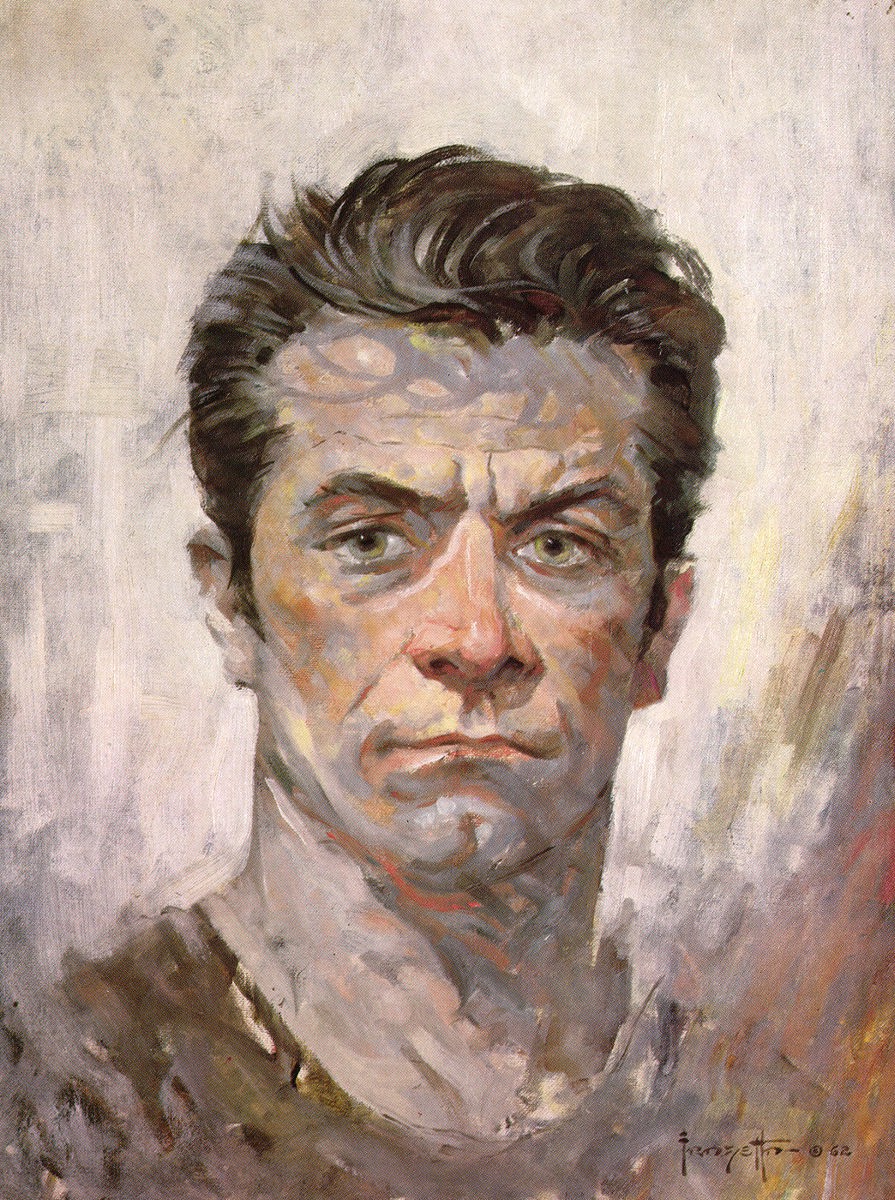 It's a shame he didn't make himself the face of a few pulp adventurers. The man looked downright heroic.
———
UPDATE: io9 just put up a story/gallery that links/shows more great Frazetta tribute art. Check it out!
Similar Posts: