My brother bought one of the official Enemy of Peanuts shirts from my Awesome Online Shop and sent over a few pictures of himself putting it to good use.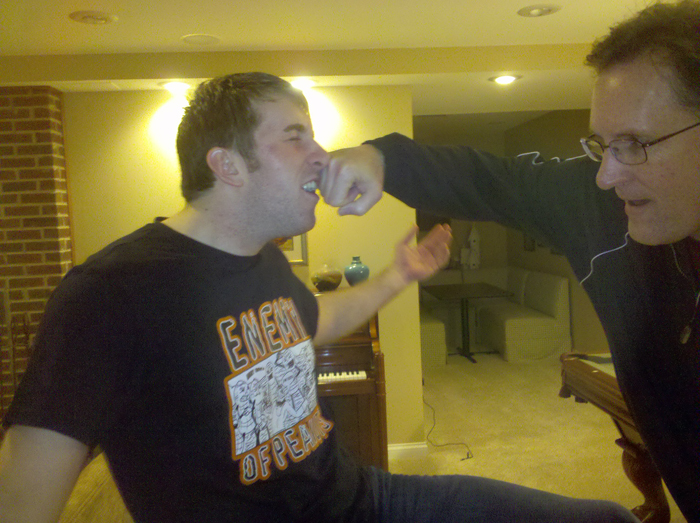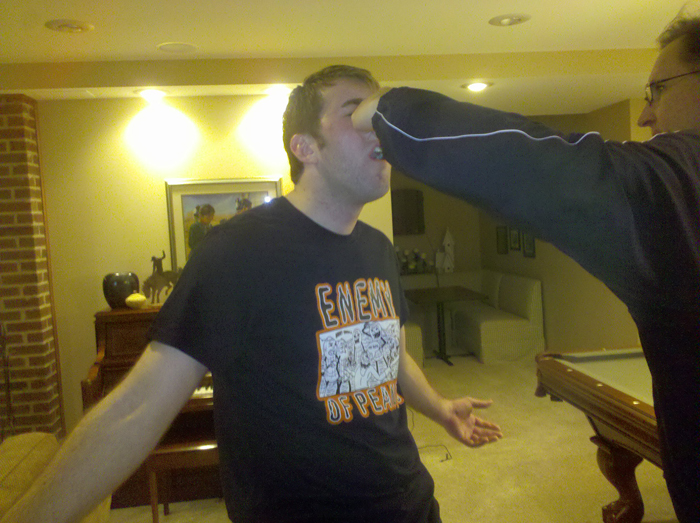 Now, I asked for pictures of Dan being fake-clobbered by his girlfriend Cat. Dan being very tall and Cat being less tall, this struck me as a funny idea. Instead, I got these photos that seemingly promote child abuse. Or rather—as Dan is a grown man—man abuse!
No one has any respect for creative direction nowadays. Sheesh!
Grab some rad apparel by clicking here!
Similar Posts: