Magnus, robot fighter from the year 4000 A.D., drops some knowledge on us once again.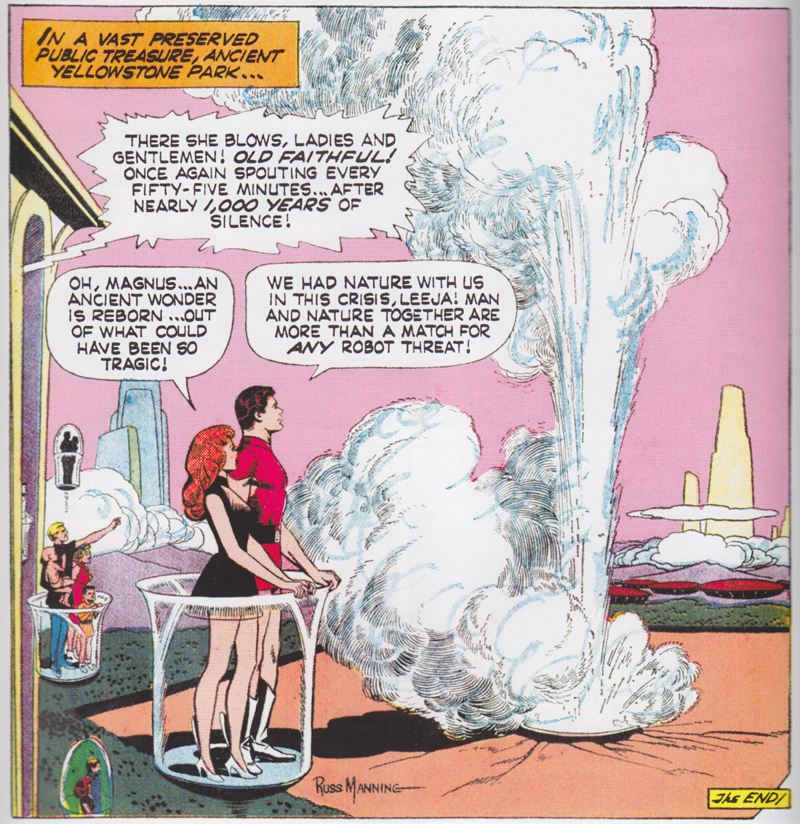 When the Robot Revolution comes, mankind will need all the help it can get. Good thing Mother Nature is on our side—presuming we green it up and don't piss her off too much before our robots achieve sentience. The moral of this story? Reduce, reuse, recycle and do your part to save our planet… in the war against robots!
This great comic quote comes from Russ Manning's "Magnus, Robot Fighter" #12 (November 1965).
Similar Posts: