As my few regular readers (i.e. my family) may have noticed, I haven't posted any drawings in a while. Life's been so busy and overwhelming with the move to Portland, adjusting to a new job and learning a new city that I decided to put down my doodle pad for a bit.

However, I felt the need for a new profile picture on Twitter this evening and whipped up this beaut on the first attempt—free hand! Hey, I still got it!… kinda… right?!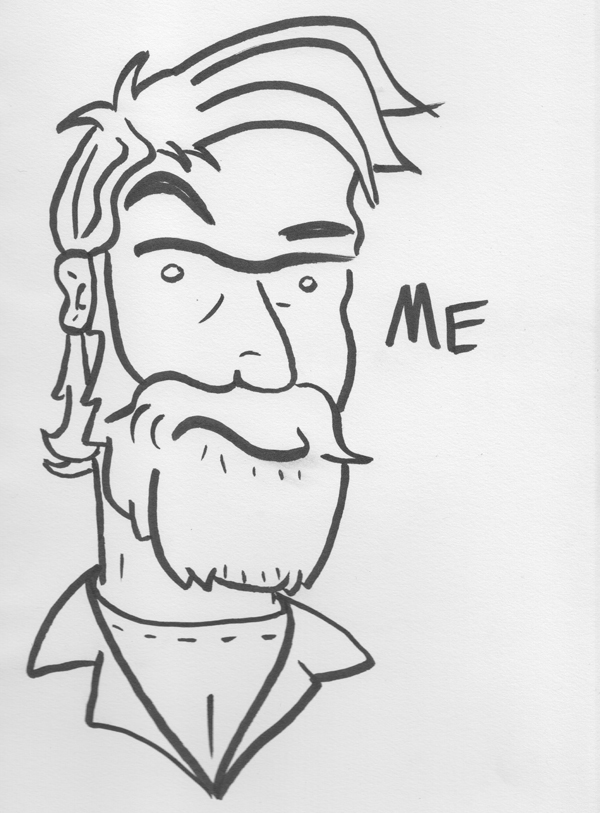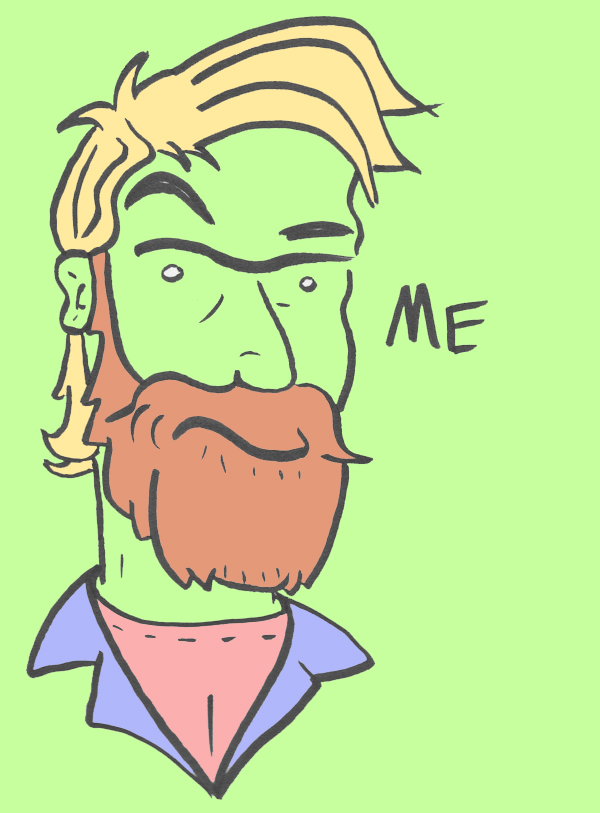 Ok guys, I swear, I am gonna write a real post soon or draw something super cool—gots to get this blog rolling again…with a vengeance!
Similar Posts: