Another extraordinarily long day has passed (more on that soonish), but one must always find time to photograph his moustache!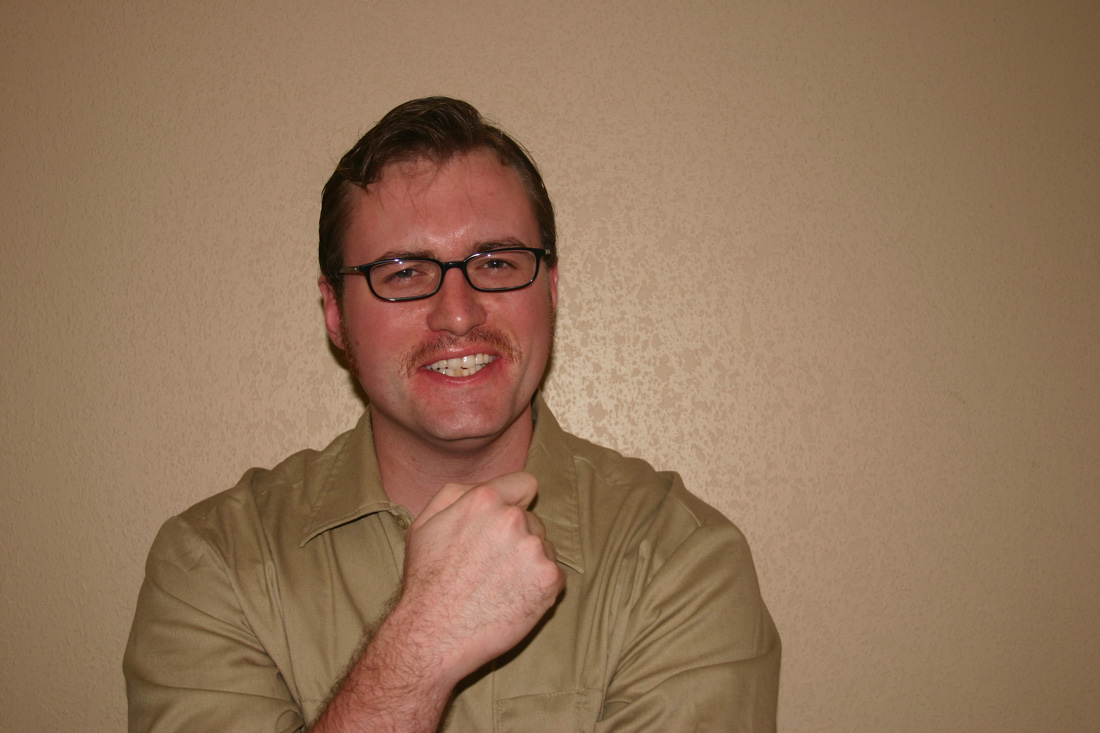 Though I've been unforgivably remiss in mentioning it so far, my gorgeous and talented girlfriend Jessi Reynolds has been responsible for a majority of my moustache photos. She's been extremely supportive of my Movember fund-raising efforts, did an amazing post over at her blog prompting people to donate (not to mention linking me a massive amount) and has even given some cash to the cause herself—not to mention helping persuade her dad to donate, as well!
Thanks so much, Jessi! I love you! [Cue audience: "Awwwwwwwww!"]
Mr. Matthew Lubicky's photos have been taken by the talented Alex Malis. I'll have his "Day 12" shot soon. Our schedules right now are a bit, as they say, crazy.
Well, you've read the whole post, why not donate to Movember? There—literally and metaphorically—is no good reason not to! Donate now and help fight men's cancer!
Similar Posts: