With only a few days left till I've got a moustache on my upper lip, I've got moustaches on the brain. So, a moustache was doodled on this page.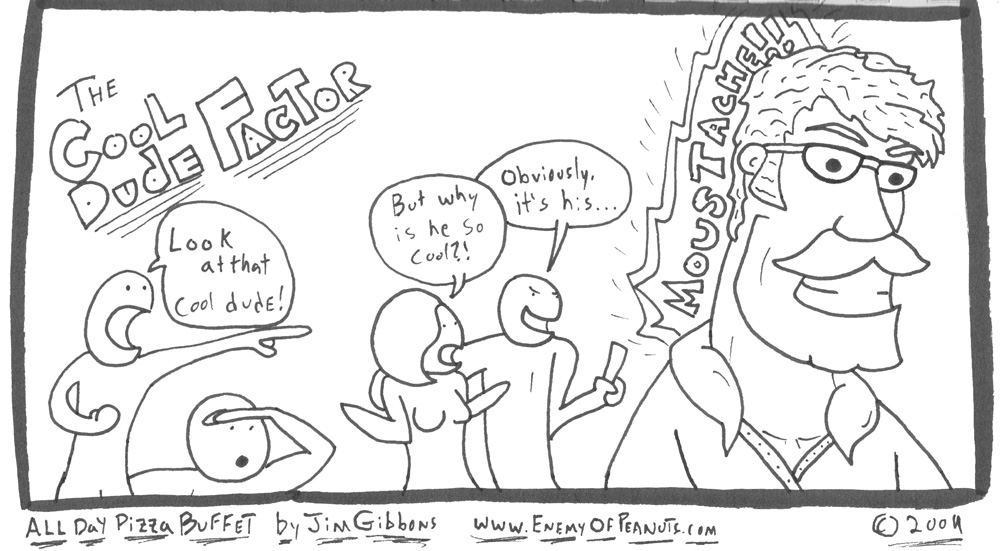 Donate to some cool moustaches and help fight men's cancer by clicking here.
See more All Day Pizza Buffet by clicking here.
Similar Posts: