In a recent post, I drew "The Venerable Gentlemen…FROM SPACE!" high fiving it up for moustaches and men's health. My brother posted a comment that simply said, "Put this on a shirt and I will buy it!" I thought, "Not a bad idea!" So, I whipped the doodle into a t-shirt design and here it is…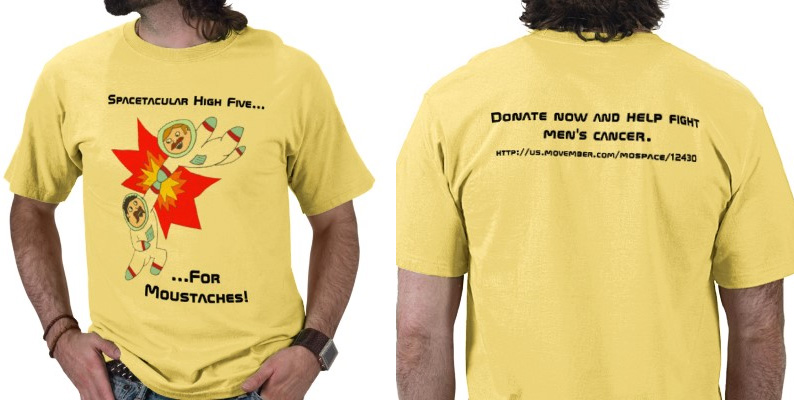 All proceeds from the shirt purchases (which should be $5 a shirt if my math is right) will go towards Movember fund-raising, which in turn will help combat men's cancer. So, grab a rad shirt to sport during Movember and help this great cause with moolah and promotion!
Click here to buy the shirt!
Or, click here if you'd just prefer to make a donation!
This shirt will only be available till November 30, so purchase yours today!
Similar Posts: