Hey Folks!
After a long weekend of convention-going and freelance writing, I'm back from Baltimore Comic-Con. Yep, I was down in the Charm City this past weekend enjoying a good ol'-fashioned comic book convention and getting back to my journalistic roots with some straight up reporting and writing on a tight deadline. All in all, it was a pretty great weekend, but I'll run through some highlights quickly for those who may be interested.

First, three of my four stories are already up on ComicBookResources.com, so I fully encourage you all to head over there and check them out. Here are the direct links…
Also, those photos in my stories are 100 percent Jim Gibbons photojournalism. It's the first time I've had my photography run in an official news source since a brief internship at the rural The Washington Missourian, so that's kind of cool.
Aside from the work, I did a bit of shopping—as the half price trade paperbacks at cons always allow me to stock up on reading material without crippling my wallet too much—and grabbed some great stuff I already know I love and some classic stuff I shamefully haven't read. Three "Incredible Hercules" trades formed the chunk of books I bought that fall into the "already love" category.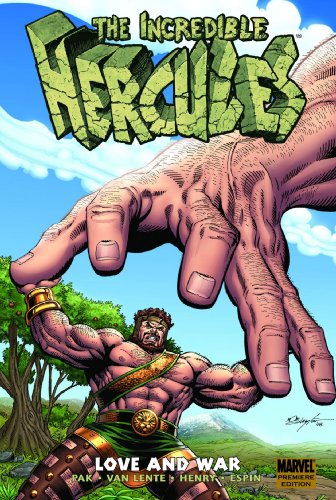 I've—again I'll say "shamefully"—never read the Dark Horse classic "Concrete" by Paul Chadwick and when I saw three volumes of it sitting side by side on a rack of half price trades, I scooped them all up. I searched the con more a few some other "Concrete" volumes, found two more and scooped them up as well. I'm very, very excited to read these but I have to finish the massive 680-page "Dylan Dog Case Files" first.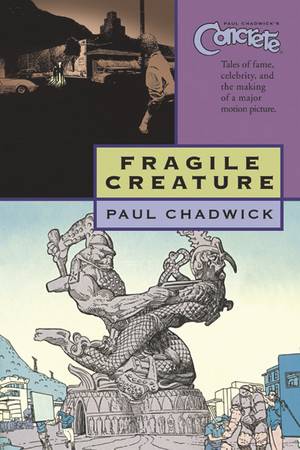 The weekend was also chock-full of manly freelance writer bonding. I drove down to Baltimore with old buddies and fellow freelancers Steve Sunu and Josh Wigler before meeting up with all around rad dude and freelance writer Caleb Goellner. Jokes were shared, stories told, beers drank and burgers consumed. Good times, to be sure! Click their aforementioned hyperlinked names and go check out their stories from the weekend—very good stuff! Señor Sunu earns an extra bit of praise for his massive con wrap-up story, what a champ!
Overall, I definitely enjoyed BCC, but it was much more casual and laid back than I had anticipated. This chilled out atmosphere was in no way a negative, aside from the horribly assembled panel rooms on the show floor that made hearing the panelists quite a chore. People in every panel I attended from Brian Michael Bendis to George Perez to Dean Haspiel all complained about the rooms, and rightfully so. I'd wager that these makeshift rooms were placed on the show floor to save the con from having to rent out better rooms, but the quality of the panels definitely suffered from taking this shortcut.
These tough economic times must end! Think of the panels, people! The panels!
In all seriousness though, I do love attending panels at conventions and hearing all the writers and artists I enjoy shoot the breeze with each other and fans about the characters they love and the work they've done—it's great! Panels add an intimacy to seeing your favorite creators and can make you feel very much like you're privy to a special event only a roomful of other people truly get to experience. Hearing the show floor noise echo over these panels removed something special from those unique experiences. I mean, when you have a legend like George Perez interrupted multiple times by PA announcements during a panel, you know you've screwed up your panel room situation.
Still, Baltimore was a comic convention geared toward comic pros and comic fans in a time when cons seems to be trying for as much Hollywood and mainstream content as possible. Instead of diluting the pure comic-ness of a con with wrestlers and old TV actors, Baltimore raised up the sequential storytellers and their die hard fans to deliver a con where it seemed everyone was relaxing in a basement with some buddies instead of dropping 'bows and jockeying for space amongst offensively large crowds. If you're within reach of Baltimore next year, I suggest checking it out.
Similar Posts: