I was rereading Gerard Way and Gabriel Bá's The Umbrella Academy: Apocalypse Suite and just had to highlight a few lines. This whole series is pretty damn quotable, but here's a line you have to love from issue #2.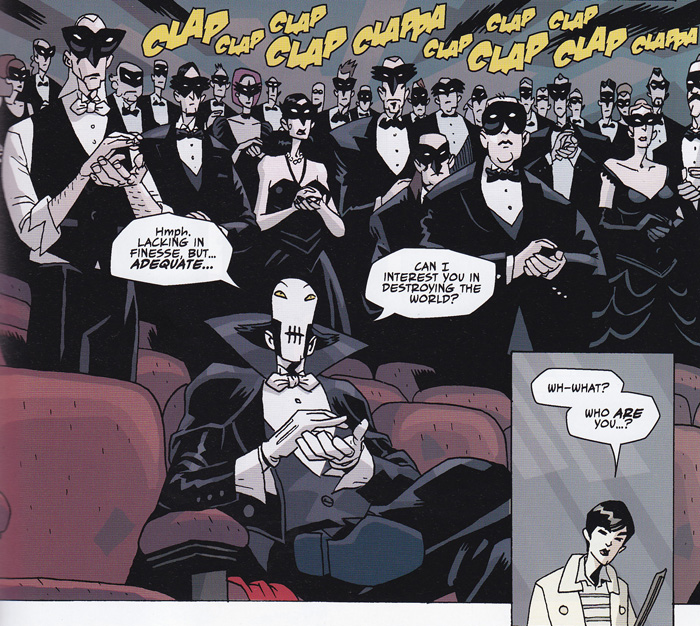 This one's a bit of a spoiler as it's the dialogue and narration from the last two pages of the series (issue #6), but I love how this arc concludes.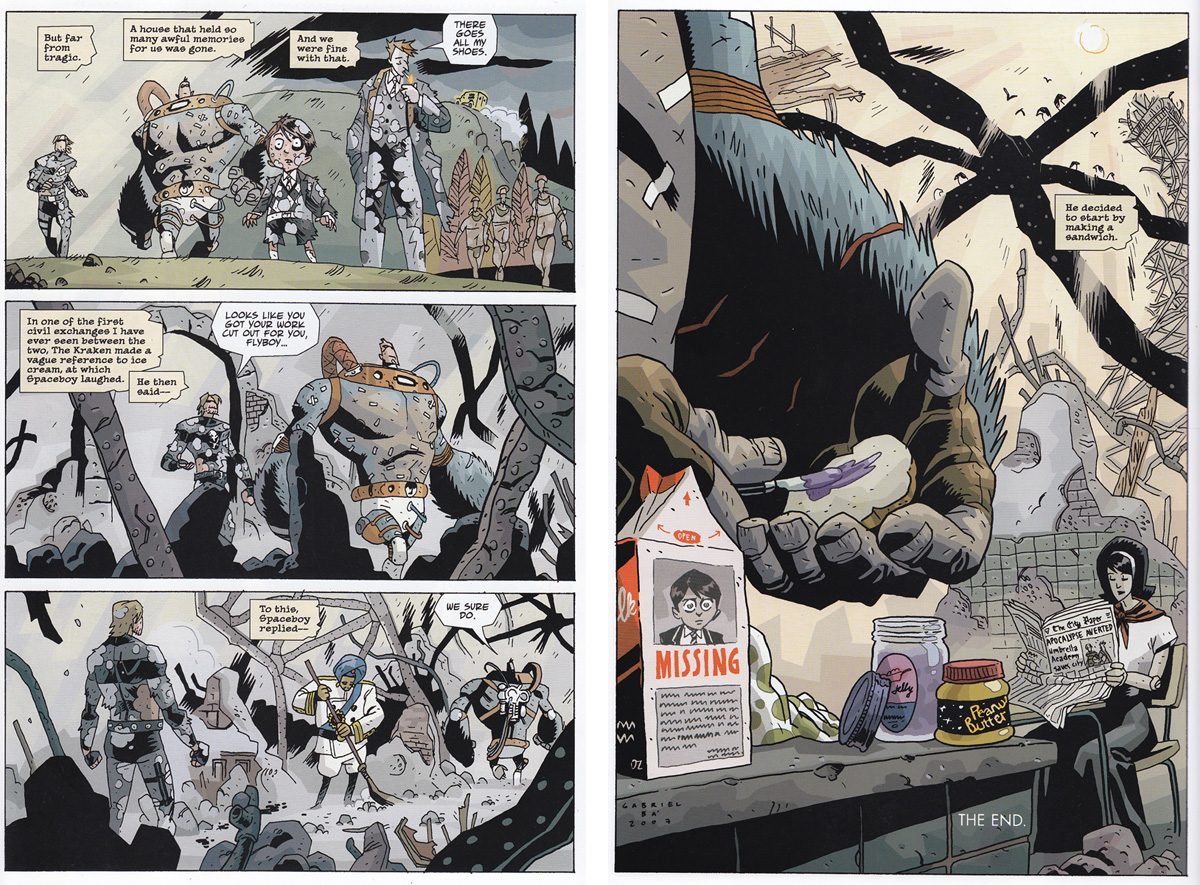 Very kooky, but that and the outright coolness of The Umbrella Academy are a big part of what make it an undeniably enjoyable series. Check it out!
More Great Comic Quotes—>RIGHT HERE!
Similar Posts: