As it's October, I thought I'd draw some monsters.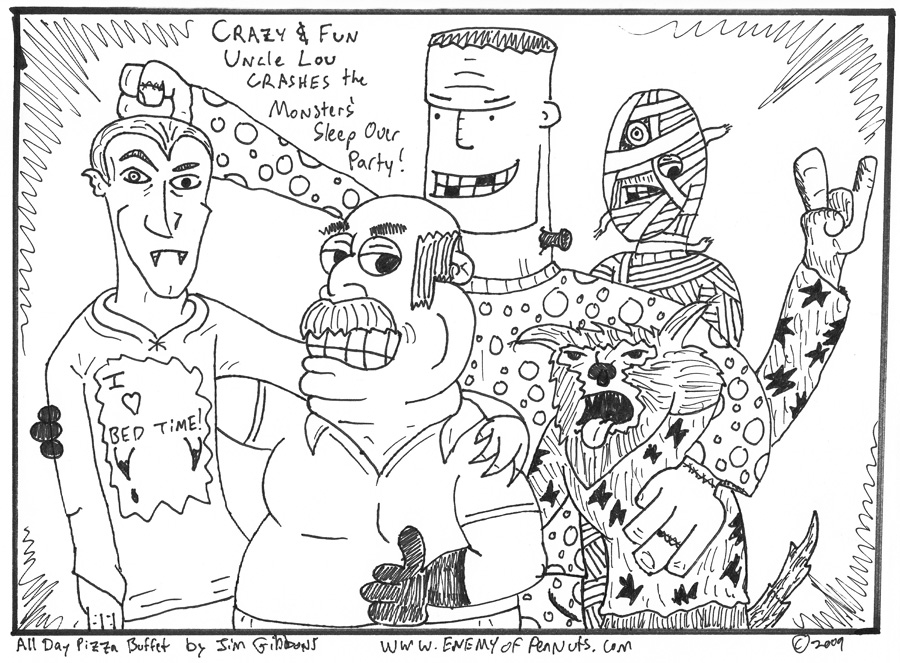 Yeah, so…there's no real explanation for this one. I just started doodling without much direction and this was the end result.
Sorry I missed Friday as far as a new doodle goes, but all of you All Day Pizza Buffet loyalists can rest easy now with this Saturday drawing. Plus, I did a Sunday doodle just to make it up to you folks! But, if you want some more ADPB right now, just click here.
Similar Posts: